Man Utd legend explains desperate need for Kane or Haaland at Old Trafford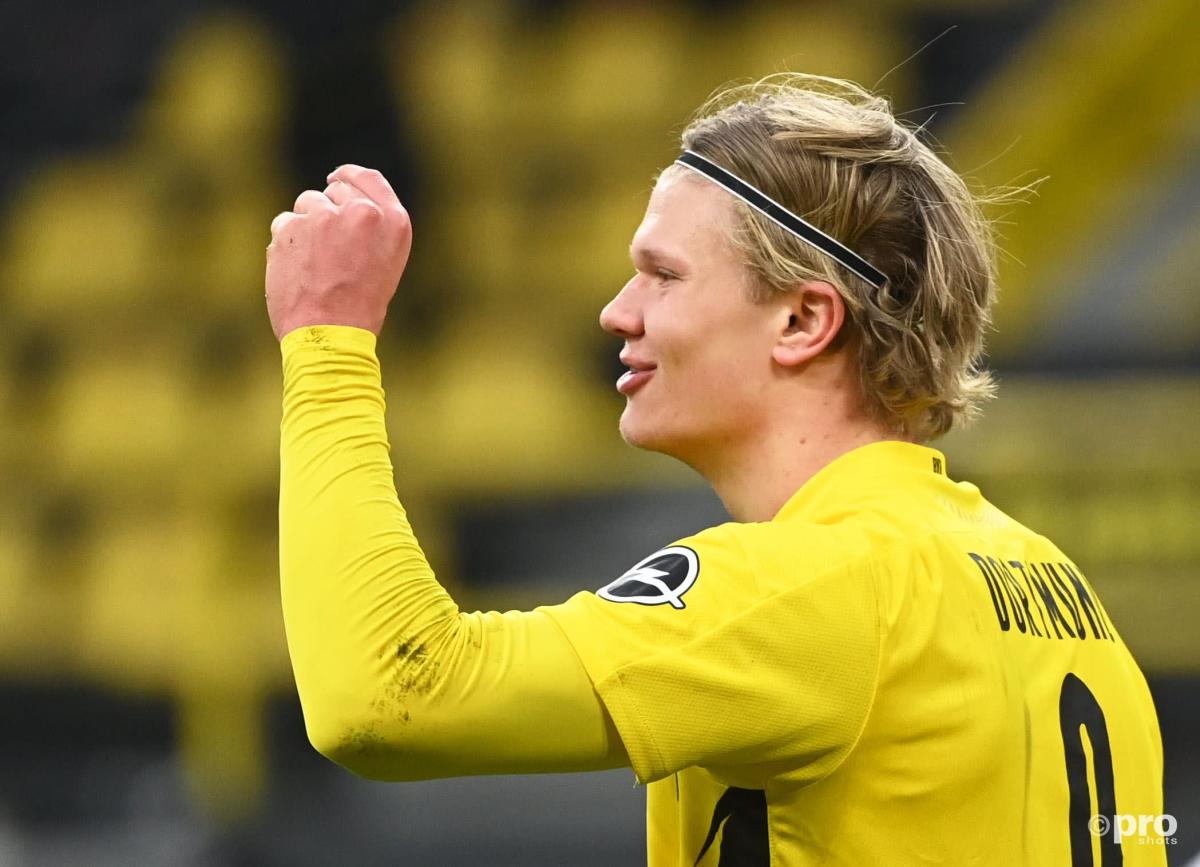 Manchester United legend Mark Hughes has explained that the Red Devils must have their eyes on a centre forward like Tottenham's Harry Kane or Borussia Dortmund's Erling Haaland.
While Man Utd's chief pursuit in the transfer market last summer was a right winger, most notably Dortmund's Jadon Sancho.
However, former Wales boss Hughes says that there is an urgent need to find a forward.
Asked if a Kane or a Haaland would be the type of player that Man Utd could use, he replied in the affirmative.
"They're certainly the type they need to be in the market for," he told Sky Sports. "How accessible or how much ability they will have in the market to try and sign those players, who knows, because there's a lot of clubs that would covet them."
Why Man Utd need Kane or Haaland
Hughes, a former centre forward with the Old Trafford side and Barcelona, believes there is a lack of natural player in that role.
"I've seen Man Utd lots and they've got good quality at the top end of the pitch. Marcus Rashford and Mason Greenwood are highly thought of. But, for me, they need Cavani five years ago, when he was in his pomp," he told Sky Sports.
"They probably got him at the wrong time. He's still an outstanding centre forward. I think he gives them more focus, they're confident of going into his feet and things happen around him.
"The reality is, the other players I mentioned, with Anthony Martial as well, they all want to play in any other position that's not down the middle. Rashford prefers the left and Martial would prefer to be on the left-hand side too, whereas Greenwood prefers the right-hand side.
"They've all been tried through the middle. You sense that not really any of them wants to be there. You feel that they need to get someone with that quality to play down the middle to give them that focus."
Man Utd have struggled to be effective in big games this season, with even star man Bruno Fernandes blowing hot and cold. Little wonder, then, that there is such a clamour for a Kane or a Haaland to arrive at Old Trafford in the summer.