Kieran Trippier's ban showed how important he is to Atletico Madrid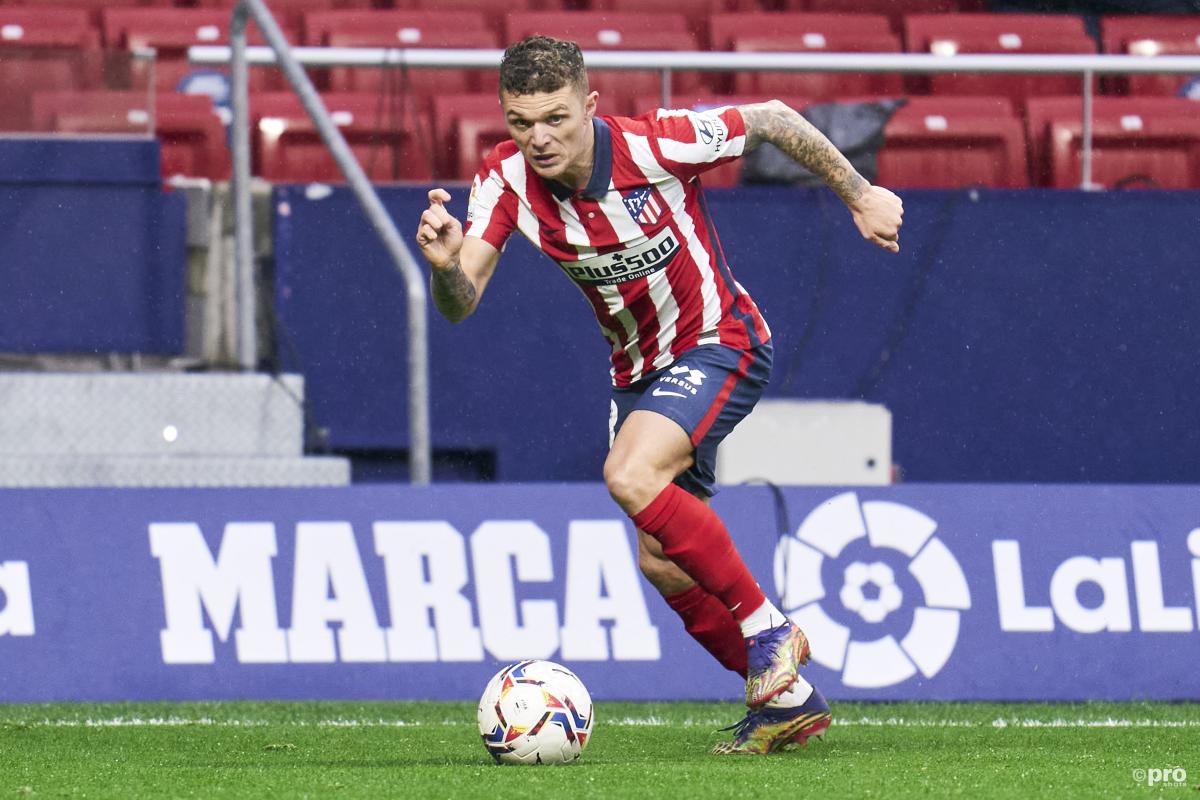 Atletico Madrid will finally have wing-back Kieran Trippier back in their team for Sunday's clash with Real Madrid, following the defender's 10-week suspension.
The England international was found guilty of breaking betting rules in January and was subsequently banned from playing for Diego Simeone's side for 10 games.
The club's 2-0 win over Villarreal at the weekend was the last game Trippier was banned for and now the wing-back can get back to being one of Atletico's most important players.
But how much have Simeone's side suffered without their marauding wide player and just how good has Trippier been in La Liga this season?
Trippier has been one of Atleti's best players this season
Having signed from Tottenham Hotspur in the summer of 2019 for little more than £19 million, Trippier arrived in Spain as a player that had to rebuild his career and prove that he could not only compete in the Spanish top flight but thrive and become the player he was always tipped to be.
Last season saw the English defender do a decent job of that with five assists in 33 games but it has been this season that we've seen the 30-year-old show what he can really do as an attacking threat.
Prior to his ban, Trippier had notched up five assists in just 14 La Liga games. Not only was that more than any full-back in the division at the time, but despite missing the last eight matchdays, the England defender still sits top of the table among his defensive peers in that metric.
According to FootballCritic, Trippier has also managed to pick up five "big chances" so far this season, which again puts him among some of the best wing-backs in the division. Despite missing so much football, only three other wing-backs have managed more for the season than the English talent.
How much have Atleti missed their English wing-back?
Even when we compare Trippier to his own teammates, we find that the player has been vital to Atletico's ability to create goals. Among Simeone's entire squad only Marcos Llorente and Angel Correa have created more assists. Even Joao Felix, Atletico's famed attacking midfielder, hasn't created as many clear assists as Trippier this season despite roughly playing as much football as the defender.
Prior to his suspension, Atletico had dropped points in just three of their opening 16 games of the league campaign and had lost just one. Following Trippier's ban, Simeone's side have undoubtedly hit a few bumps in the road and dropped points in three of their last eight leagues games, as well as defeats in the Champions League to Chelsea and elimination from the Copa del Rey at the hands of third tier opponents.
Of course, no player can have such a big impact on his team to derail their entire season, but you'll struggle to find a fan of the capital side that won't be delighted to see Trippier back in Simeone's side on Sunday. Atletico have desperately missed their wing-back and his return could help boost their form just when they need it.