Is €555m Messi worth financial turmoil? Why a divorce is best for Barcelona & Leo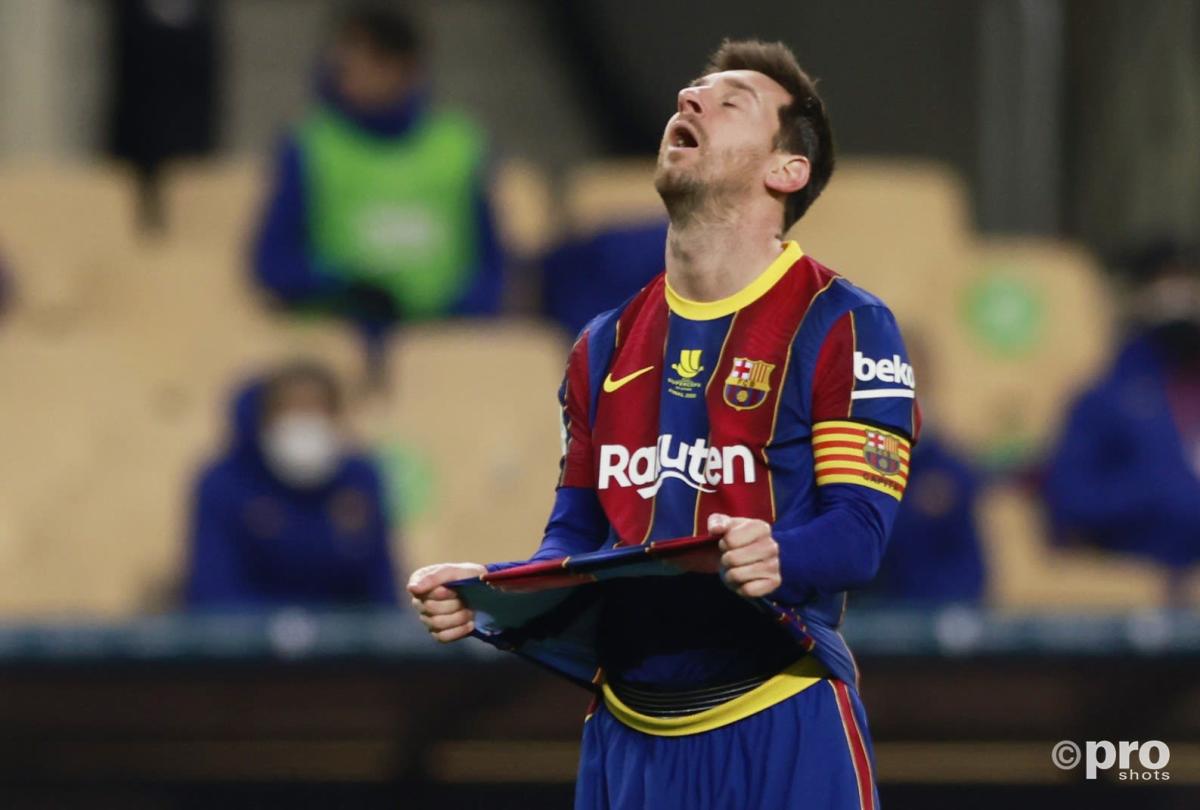 Despite Lionel Messi's best efforts, Barcelona were eliminated in the Champions League last 16 on Wednesday after a 5-2 aggregate defeat against Paris Saint-Germain.
Their 4-1 first-leg humbling proved to be enough for PSG to make it through to the quarter-final stage, but they had to contend with a much improved Barca side led by Messi.
The Argentine superstar may have missed a penalty, but it was his creativity in the central areas – plus a sensational long-range strike smashed into the top corner – which gave the Blaugrana hope in the first place.
Why does Messi want to leave Barcelona?
It was the latest in a long line of disappointing nights for Barcelona over the past 18 months, as the club have been in turmoil on and off the pitch in that period.
The 2019/20 season was the first in 12 years in which they failed to win a trophy, while they are already out of this season's Champions League and are off the pace in La Liga, too.
Wow, what a hit from Lionel Messi!

He smashes an absolute missile into the back of the net from 25 yards out!

Top corner, no messing about pic.twitter.com/eJXAtShGjr

— Football on BT Sport (@btsportfootball) March 10, 2021
On the business side of things, they are in a dire state financially. Debts have risen to over €1.2 billion due to financial mismanagement, poor work in the transfer market and the coronavirus pandemic, which has seen matchday revenue drop significantly.
In the summer, Messi's good friend Luis Suarez was unceremoniously dumped and allowed to join Atletico Madrid.
All of this, especially the lack of competitiveness on the pitch, has led to Messi becoming disillusioned with life at Camp Nou.
When does Messi's Barcelona contract end?
On 1 January 2021, Messi became available to talk to other clubs about a potential free transfer as he entered the last six months of his contract, which expires on 30 June.
How much does Messi earn at Barcelona?
One of the reasons, though not Messi's fault, for Barcelona's current financial struggles is the Argentine superstar's astronomical salary.
A couple of months ago, Messi was further angered at the club as details of his salary were leaked to the media.
Over the duration of his latest contract with the club, he will earn an eye-watering €555 million (£490m), and any further contract negotiations for an extended stay at Camp Nou will be for similar numbers, or slightly less.
It is not outrageous to say that the savings on Messi's wages would allow Barcelona to bring in at least five top-class players.
For example, Bruno Fernandes at Manchester United is only on £100,000 a week at the moment.
What clubs are interested in Messi?
The club believed to be the front-runners to sign Messi this summer is PSG, who are one of only a couple of clubs in Europe who have the financial might to take on his salary.
FootballTransfers previously exclusively revealed that PSG had informed merchandise vendors within Paris to prepare themselves for Messi's arrival.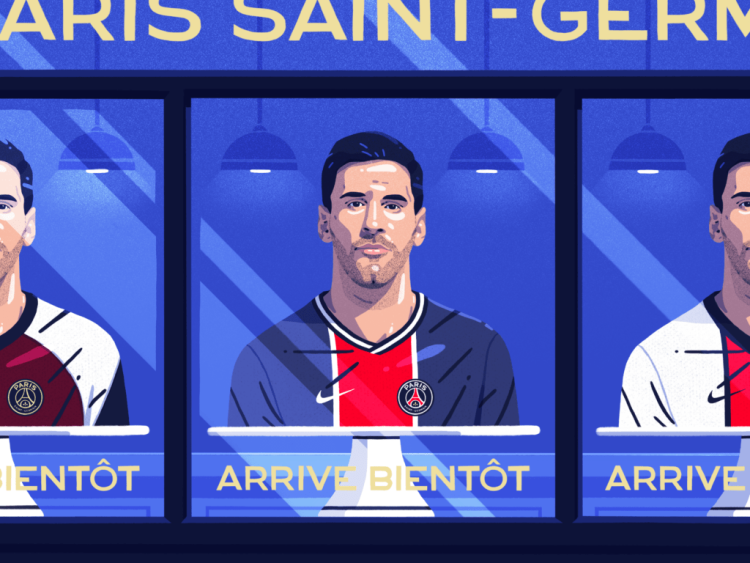 Barcelona and PSG have subsequently entered a war of words over Messi, as the Catalan side believe PSG are being disrespectful in their comments about a player who still belongs to Barca.
Mauricio Pochettino has disputed these claims, but the likes of Angel Di Maria, Leandro Paredes, and Marco Verratti have all talked openly about the possibility of becoming his new team-mates.
Manchester City retain an interest in Messi, too, and have an advantage in that Pep Guardiola previously worked successfully with him at Camp Nou a decade ago.
Should Messi and Barcelona part ways?
Following Barcelona's improved performance against PSG, and their run of 16 matches without defeat in La Liga, head coach Ronald Koeman spoke of his hope that Messi could be convinced to stay.
However, the club is in such a state that they will not even be able to afford new players this summer to match previous standards, meaning that Messi will need to work with what he has just now if he were to stay.
There are certainly bright sparks at the club, with the likes of Pedri and Ilaix Moriba showing that the future may indeed be bright.
But Messi is 33, so he needs to think about the present, not the future.
Just like Juventus with Cristiano Ronaldo, the only way that Barcelona can execute a proper rebuild this summer is if they let Messi leave. This would increase their salary budget significantly.
So for all the magic Messi has provided Barcelona over the years, a divorce may be for the best for all parties.