Why a detail in the race for Alaba favours Real Madrid over Liverpool and Chelsea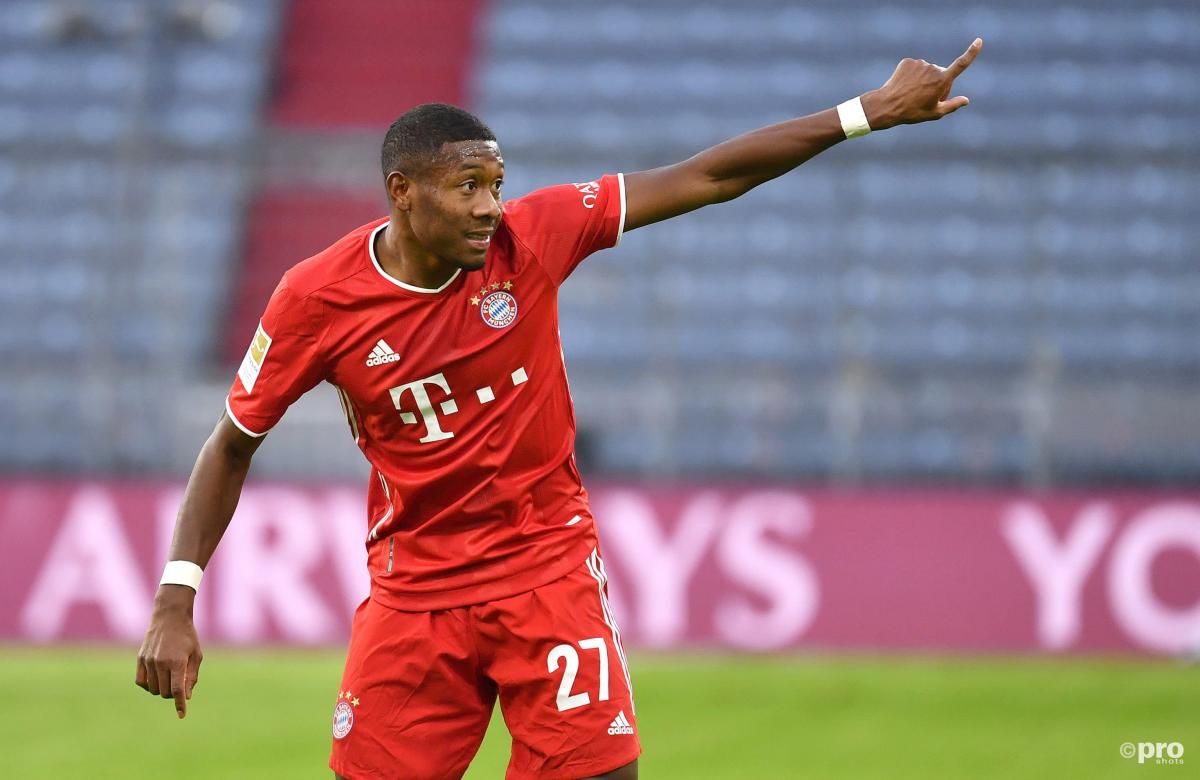 Liverpool could be thwarted in their attempts to sign David Alaba from Bayern Munich because of the role they wish to use him in.
Jurgen Klopp sees the 28-year-old Alaba as a defensive option, but according to The Express, Alaba will only move to a club that will use him in a more advanced area. This effectively rules Liverpool out of the running, although they may lose Gini Wijnaldum themselves.
Teams have been lining up to sign the Austria international, who has announced that he will leave Bayern when his contract expires in June.
What position does David Alaba play?
Noted for his versatility, Alaba has become primarily known as a centre-back in recent months with Bayern. Indeed, he has played the vast majority of the season at the heart of their defence.
This has not always been his primary position, though.
When Alaba broke through in the professional ranks on loan at Hoffenheim during the 2010/11 campaign, he was exclusively used in the heart of midfield. Indeed, he alternated between playing a defensive and a box-to-box role.
Back at Bayern the following year, Alaba played 47 matches in total. Of these, he started 26. His position at this time was not well defined. Indeed, he split his playing time relatively equally between left midfield, central midfield and left-back, where he was most regularly deployed. He even filled in at right midfield on occasion.
Alaba ultimately established himself in a full-back role before starting his longer-term shift to the middle of the back four in 2015/16. It was not until last term, however, that he played for a truly prolonged period in that role, and that tendency has continued into what will be his final season with Bayern.

What does this change in the race to sign him?
If Alaba's desire to play in midfield rules Liverpool out of the running, what impact is it likely to have on the other leading candidates to sign him?
Chelsea are the other Premier League club taking an interest in Alaba. They are well stocked in the midfield, with Jorginho, Mateo Kovacic, N'Golo Kante and Billy Gilmour all capable of playing in front of the defence.
Furthermore, it could be that Mason Mount is pushed deeper if Kai Havertz eventually finds his feet at Stamford Bridge. In this case, Chelsea would have to work to find room for Alaba in their midfield.
For Real Madrid, it is unlikely to change a great deal. Luka Modric will turn 36 at the beginning of the new season and so it makes sense to look for a long-term replacement for a player who is also out of contract in 2022.
One would imagine that slotting in beside the German-speaking Toni Kroos would prove no problem for Alaba.
It had, however, been suggested that he is being lined up as a replacement for Sergio Ramos, who is in the midst of his own contract tug-of-war with Madrid.
Paris Saint-Germain are another club hotly linked with the Austria star. Alaba would be a strong addition to the PSG midfield, in which Ander Herrera and Danilo Pereira have both failed to shine in defensive roles. They are, however, considered outsiders for his signature.