Why has David Alaba decided to leave Bayern Munich?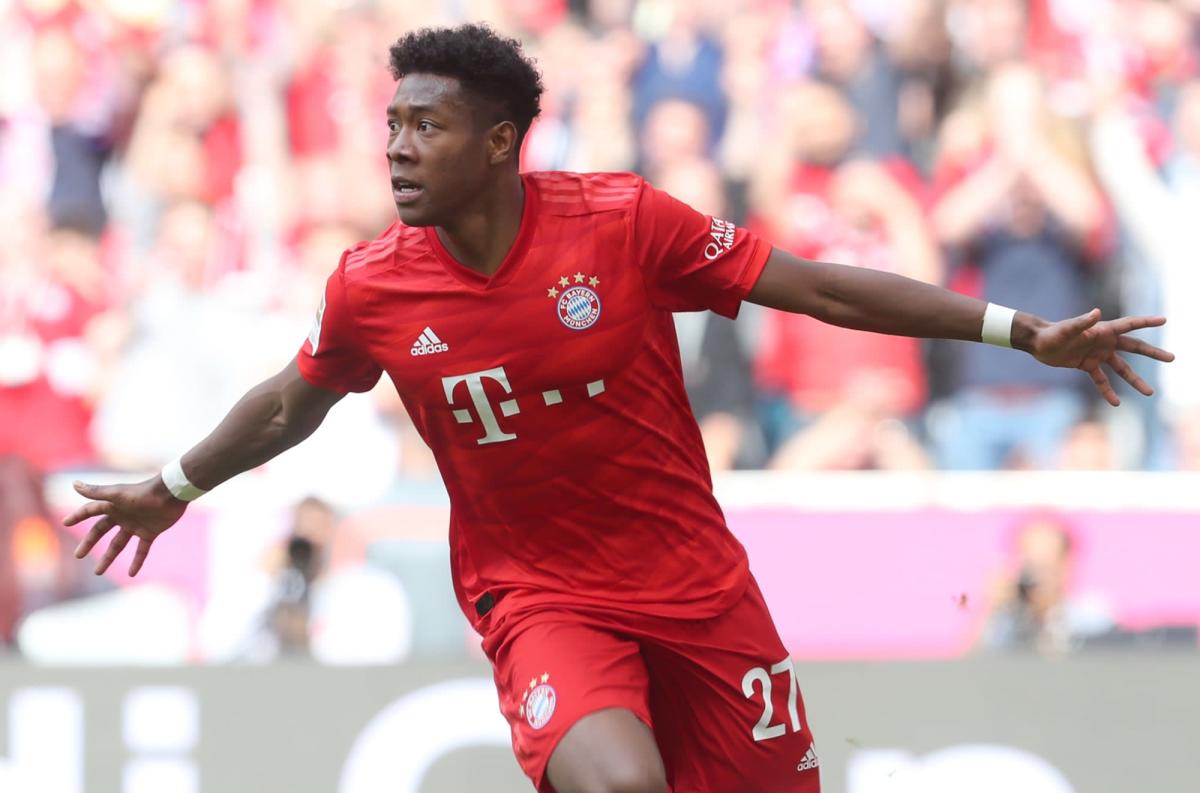 David Alaba confirmed that he was leaving Bayern Munich after 13 years at the club in the middle of February.
Real Madrid always seemed the likely destination for the Austria international star, but interest followed from the likes of Liverpool, Chelsea and Paris Saint-Germain, too.
READ MORE: Football's Financial Meltdown: Why Real Madrid NEEDED the Super League
Nevertheless, it seems that Los Blancos have indeed claimed their prize, with Alaba set to change strips after a hugely successful career with the Allianz Arena outfit.
A litany of outlets, including Sky Germany, are reporting that he has signed his contract with the Bernabeu side and has, therefore, committed his long-term future to Europe's most successful side.
Alaba made the move to Munich in 2008 after coming through Austria Wien's youth side and has since gone on to make over 260 appearances for the club.
In that time the Austrian international has won nine Bundesliga titles, six German Cup trophies and two Champions Leagues.
As such, the 28-year-old's decision to leave Munich may come as a surprise to some, considering the consistent success Alaba has enjoyed in Germany for most of his career.
Why is Alaba leaving Bayern now?
As the famous (and incorrect) quote goes: "When Alexander saw the breadth of his domain, he wept for there were no more worlds to conquer." And as such it's not impossible to imagine why Alaba may be spurred on to test himself in a different league.
From a very young age the Austrian international has been a regular and consistent performer under numerous head coaches at Bayern and aside from a brief fight from Borussia Dortmund, the defender has been part of a squad that have defeated all before them in domestic competition.
Indeed, to excuse the Bundesliga's other clubs for a moment, it's also worth bearing in mind that in that period Alaba's Bayern side have also made it to four Champions League finals, winning two of them. So the defender's success has certainly expanded beyond the borders of Germany.
While some reports suggest that the Austrian defender has been tempted abroad by money, it's far more likely that Alaba is more interested in testing himself in a new league and against new opponents. Which is why he's decided to move on.
Who wanted to sign Alaba?
According to numerous reports across the German media, Alaba was been approached by numerous clubs across Europe with contract offers. 
Bild and Sport1 initially agreed that among the Premier League contingency, Chelsea, Liverpool and Manchester City lead the way. While La Liga giants Barcelona and Real Madrid were also routinely linked with making a move for the player. 
The Daily Telegraph reported that Alaba was demanding a salary of no less than £400,000 per week, which not only ruled Chelsea out of the equation but almost certainly proved to be too high a figure for Liverpool. Indeed, if this was ever indeed the case, Man City may have been the only option for Alaba. 
However, the one club that was been consistently linked to Alaba from the beginning and are indeed a team he has supported his entire career are Madrid. And while it's unlikely that the Spanish giants are paying the numbers mentioned by the English press, Alaba seems to have found a way to agree terms with Los Blancos.