Barcelona transfer news: Koeman concerned by lack of goals from forwards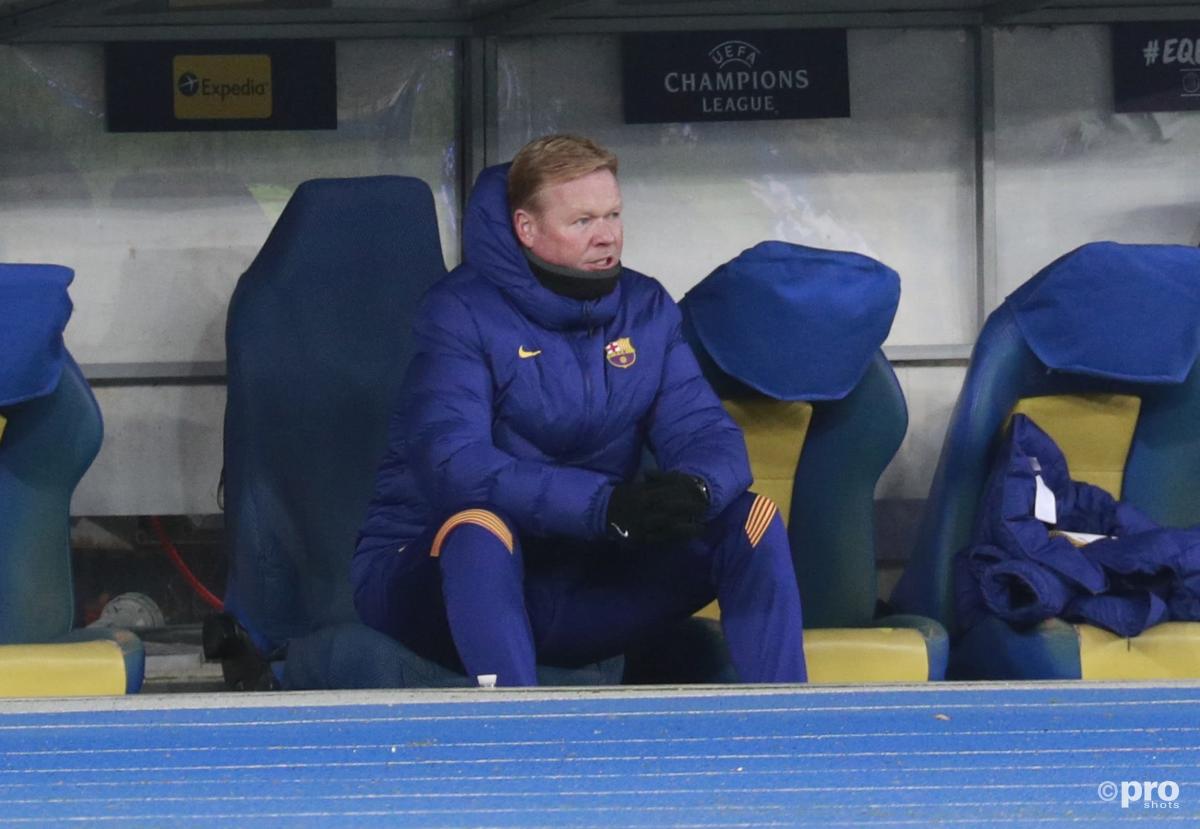 Barcelona head coach Ronald Koeman has admitted his side's lack of goals concern him, amid constant speculation that the club will try and sign a new striker this summer.
The Catalan side were held to a 1-1 draw with Cadiz in La Liga on Sunday, which followed a humbling 4-1 defeat to Paris Saint-Germain in the Champions League a few days before that.
Although the club currently average 2.24 goals scored per game this season and have the highest offensive record in the Spanish top flight, Koeman still believes his side are lacking a cutting edge up front.
Indeed, if Barcelona were to take Lionel Messi out of the equation, their top goalscorer for this season would be Antoine Griezmann, who has scored just 12 goals in 34 games. And after him is defender-turned-midfielder Frenkie de Jong with just six goals for the campaign.
"I think you have to analyze the opportunities they have had. Antoine last month was very effective, before it had cost him," admitted Koeman when asked about Barcelona's form at a press conference on Tuesday. 
"The other day Ousmane [Dembele] had two or three big chances where you have to score one. We lack more effectiveness in several midfield players upwards."
"The problem is not that we do not create. It would be worse if we did not create opportunities. You have to ask for more effectiveness from the players above. We create opportunities and we do not score 2-0.
"These are important moments and this season we lack effectiveness. The percentage of goals is low for a team like Barcelona."
Could Barcelona sign a striker this summer?
Barcelona's reliance on Messi and the failure of their other attacking players to convert chances this season only underlines the club's need to sign a striker in the summer.
Predictably, the club have been linked with a number of forwards from across Europe's top leagues, with Manchester City goal scorer Sergio Aguero and Borussia Dortmund star Erling Haaland perhaps commanding the most column inches.
However, the club's financial situation remains far too serious to even entertain the idea of Barcelona signing either of these global stars – even if Aguero can be signed on a free deal.
A more likely option may come in the form of Real Sociedad striker Alexander Isak, who has also been linked with a move to Barcelona this summer. For a far sum of around £20 million, Isak would not only offer a decent attacking option but also one that won't put the club's worrying financial situation in more jeopardy.