Man Utd: Solskjaer backs Cavani after misses and cites Ferguson advice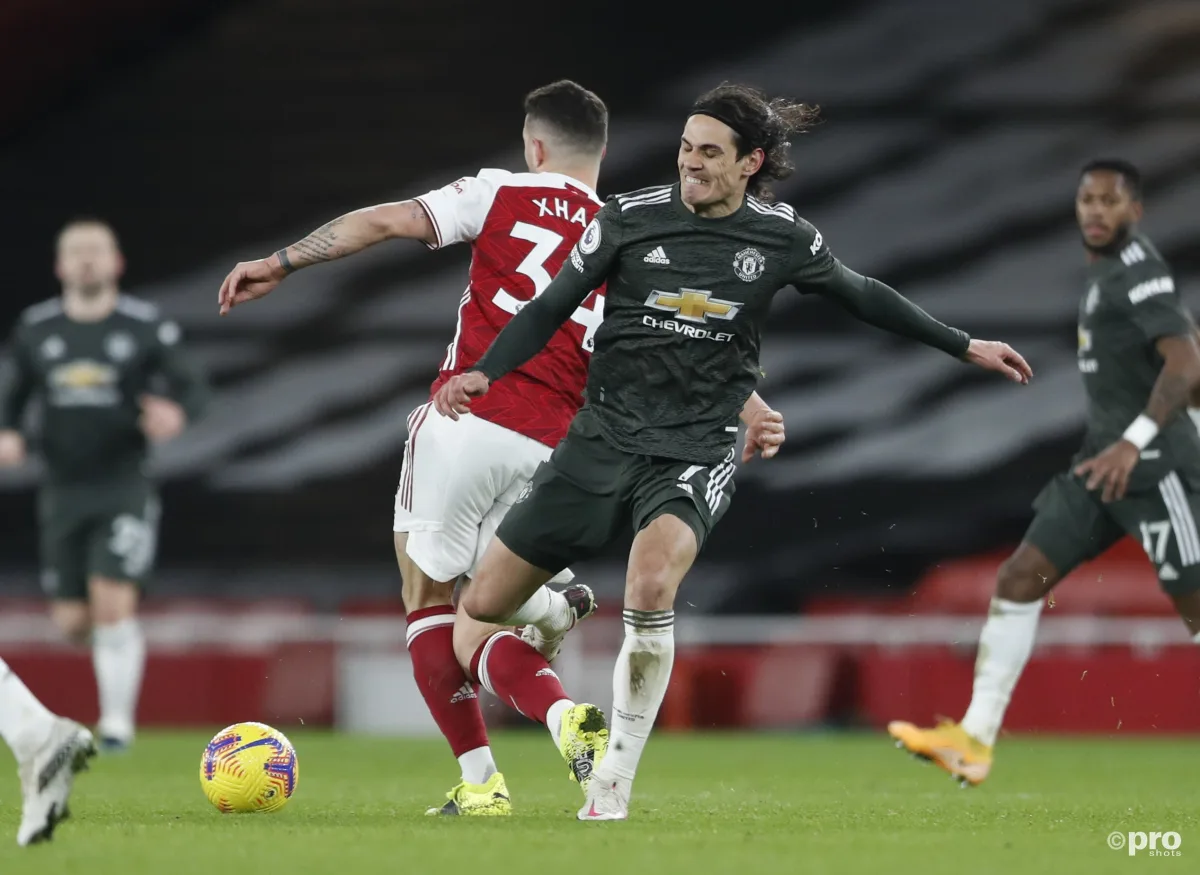 Ole Gunnar Solskjaer is not concerned about Manchester United summer signing Edinson Cavani.
Cavani missed two good chances as United were held to a 0-0 draw by Arsenal on Saturday.
The point at the Emirates Stadium was not what United boss Solskjaer would have hoped for after the shock home loss to bottom-of-the-table Sheffield United on Wednesday.
Solskjaer has repeatedly praised the impact of Cavani on and off the pitch since he was brought in on a free transfer after leaving Paris Saint-Germain.
READ MORE: Solskjaer reacts to Diallo's display against Liverpool
But he does have a reputation of not always taking his chances and should have netted against Arsenal.
Solskjaer is not worried, though, citing the advice he always used to get as a United striker under Sir Alex Ferguson.
"I was a striker myself, I had periods when I don't score, the gaffer [Ferguson] and everyone around me would say 'You were there to miss the chances'," Solskjaer said to MUTV.
"He is there. To score you have to miss a few and he'll definitely score a few soon."
'Man Utd forwards can learn from Cavani'
Solskjaer added: "I just look at his movement and his cleverness in his movement and I know exactly how fine the margins are.
"You've got to open up your ankle a little bit on the first one as the goal is gaping and the second one just hit the ball a touch earlier so you can get your foot around it.
"That's half a centimetre on your foot and you have to do it so quickly.
"The big thing is that he's there on the end of all the chances, which is something I hope Mason [Greenwood], Anthony [Martial], Marcus [Rashford] look at him and learn from him.
"We created enough chances to score, we'll work on that and get them going again. We look at it as one step forward after Wednesday night."
The misses from Cavani mean United have not scored from open play in either match against the Gunners this season.
That has also happened in games with Liverpool, Manchester City, Chelsea and Tottenham.
Solskjaer continued: "Of course you look at every game but you look at the games we played Arsenal, Chelsea, City, Liverpool.
"We defend well, we don't really concede many chances.
"That's one foundation to play from, we need to take our chances and we know we have players to do that; we just haven't done it.
"We just want to keep on working with them on the training ground.
"With the chances we had we feel that we should have won it but then you have to score to win. Definitely that's something I want my forwards to sort out, they've scored so many goals throughout their careers."