Boubakary Soumare: Introducing the Lille ace tipped as Man Utd's Pogba replacement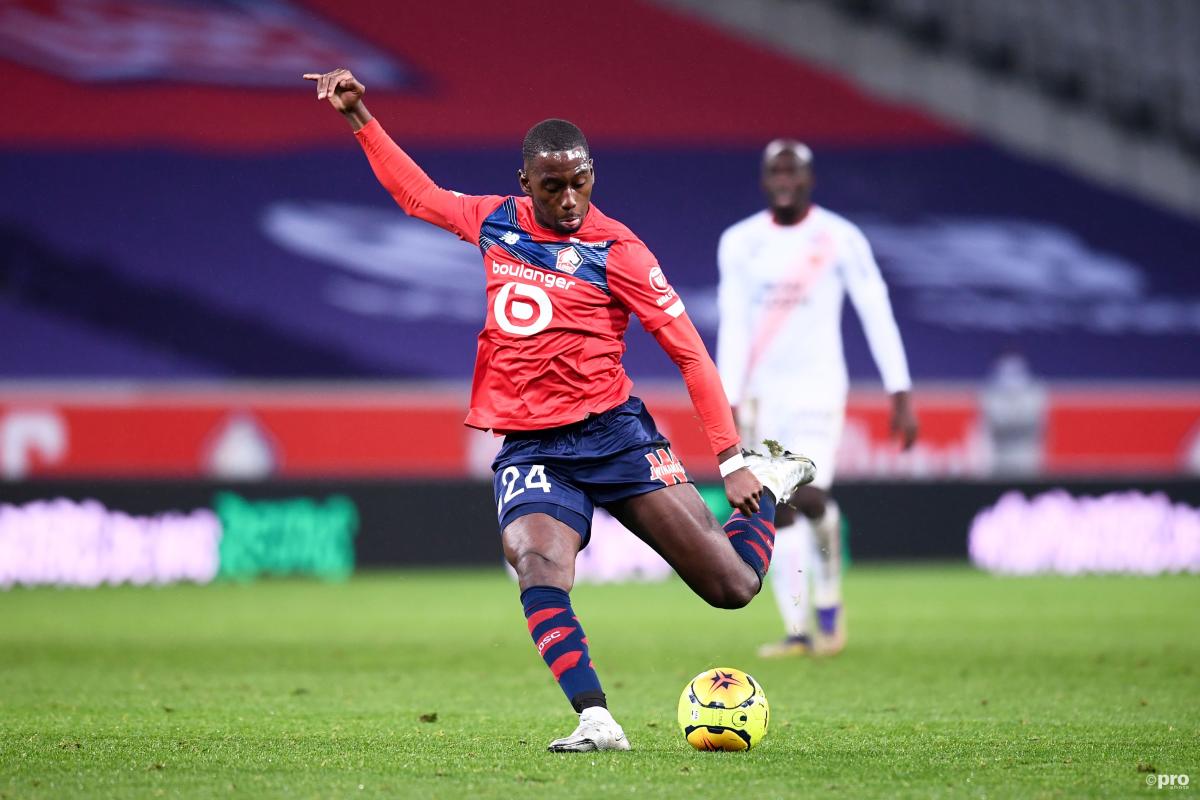 Manchester United are interested in Lille midfielder Boubakary Soumare, who could make a January move to Old Trafford.
The Red Devils have long been linked with the young Frenchman, and indeed it was considered that he might depart for Old Trafford in the summer. They now lead Milan in the pursuit of the central player.
No agreement was reached, but the prospect of Lille offloading Soumare have increased.
READ MORE:
Why Lille may sell
One of the reasons that Lille are more prepared to sell is that a recent takeover has changed their model. Instead of wishing to sign young players and development, as they have done with Soumare, who they picked up from the Paris Saint-Germain academy, they want a more settled starting XI.
While Soumare has been involved in their rotation this season, he has not been an undisputed starter.
Indeed, his influence this season has been somewhat limited, and that is a second reason they are willing to offload him. While he has featured in 21 of 24 matches in all competitions, he has started only 10 games. Many of these starts have been accumulated during Renato Sanches' prolonged period out.
| STATISTIC | BOUBAKARY SOUMARE |
| --- | --- |
| AGE | 21 |
| CLUB | Lille |
| INTERNATIONAL TEAM | France |
| POSITION | Central midfielder |
| STYLE | Deep-lying playmaker |
| CONTRACT EXPIRES | 2022 |
| LILLE APPS | 90 |
| LILLE GOALS | 1 |
Head coach Christophe Galtier has admitted that Soumare has the profile of a player who "must start successive games to be at his best", yet summer transfer talk disrupted him.
Since February, he has struggled to regain his status in the team having been dropped after a falling out.
"We needed to talk with the club to resolve a situation concerning the management and development of my career. Now it's settled, we have to move forward and plan for the end of the season," he said in a statement.
The matter may officially be closed, but Soumare has never rediscovered his top gear. To do that, he may need to move on.
And with a contract expiring in 18 months, the time seems right.
Boubakary Soumare snapshot:
What could Man Utd expect from Soumare?
Soumare has often been dubbed a natural successor to Paul Pogba in terms of his playing style and physique. It is easy to see why.
"He's one of the very best at his job," former Lille president told Voix du Nord in October 2019. "He's technical, with incredible physical power and wins a great deal of possession. He's a modern No.6 or 8. We'll see him in the France team very soon.
"He's a clear vision of where he wants to go and he's working very hard to get there.
"He dominated Ndombele last season," Lopez added, remembering a 2-2 draw in which he excelled, scoring his first – and so far only – professional goal. "And Ndombele is not just anyone, since he signed for Spurs. Bouba will also go to a big club."
Lille still believe that he improve in the defensive domain of the game, particularly in terms of what's happening behind him. But at just 21, he represents a player who is almost complete.
Game time is what he needs to develop, and while Manchester United are competitive in the middle of the field, only Pogba in their ranks rivals him for dynamism in deep areas – and the World Cup winner is likely to depart at the end of the season if not before.
Soumare, then, is a logical – and cheaper – successor.