Zidane: The club will 'do what it has to do' if we lose to Gladbach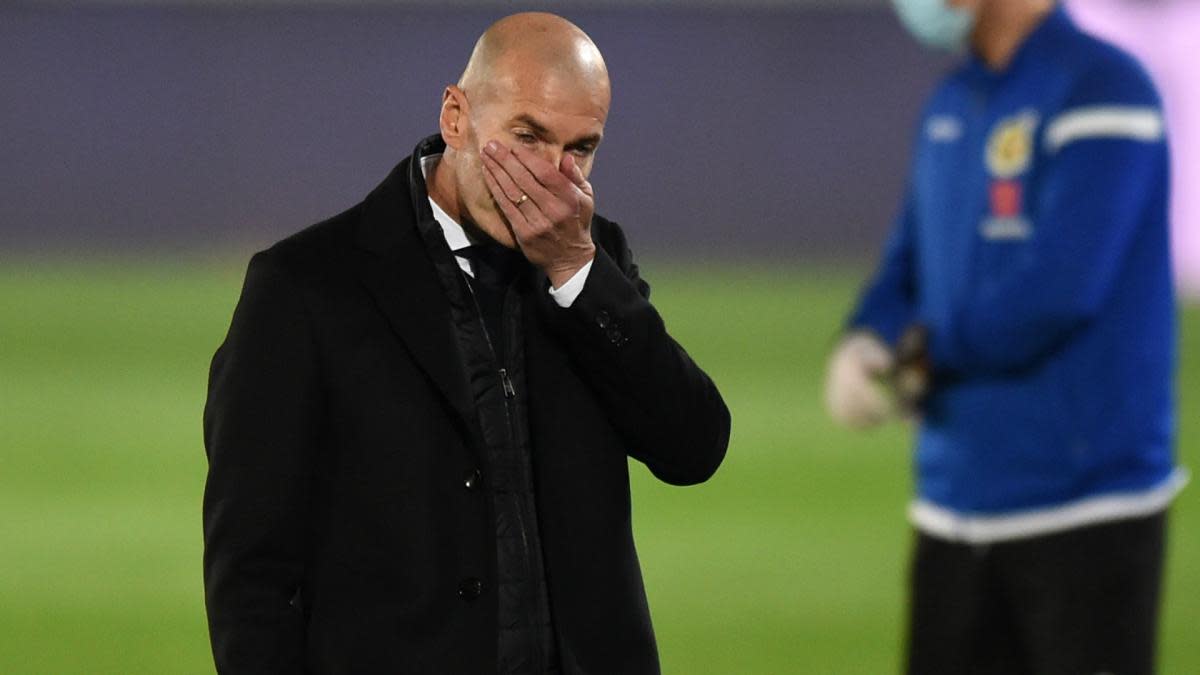 Real Madrid head coach Zinedine Zidane has admitted that the club will "do what it has to do" if his team don't advance to the next round of the Champions League.
The La Liga side face Borussia Moenchengladbach on Wednesday in a must-win game if they have any hope of reaching the Last 16 of the competition.
Zidane's side have only won two of their last six games in all competitions and alongside their perilous situation in Europe they also sit six points behind first-placed Atletico in the Spanish top flight.
As such, reports in Spain have suggested that Zidane must win Wednesday's game to keep his job.
And when asked about the consequences of losing the match, the Madrid coach didn't exactly deny the possibility.
READ MORE:
"The club will do what it has to do, as always," Zidane responded during Tuesday's pre-match press conference.
"All I can think about is tomorrow's game. But I don't think about that [potentially being sacked].
"The past is in the past; the important thing is the present and the future. It's a game to show our character as a team. I am convinced that we will do things well as a team."
"I'm not thinking about the Europa League; I'm not thinking about anything else [than playing Gladbach]," he stated.
"And the players are the same. You can think and give your opinion, it's your job. We are only thinking about playing a great game."
"We ask these players to perform every three days, but we have many matches and we're always playing good teams who also want to win," Zidane explained.
"With Barcelona, Inter and Sevilla, it's also true that we didn't have the very best performances. Then we played well in other games and didn't win. The important thing is to think about tomorrow's game and to do things as a team."