Man Utd's 10 worst transfers of all time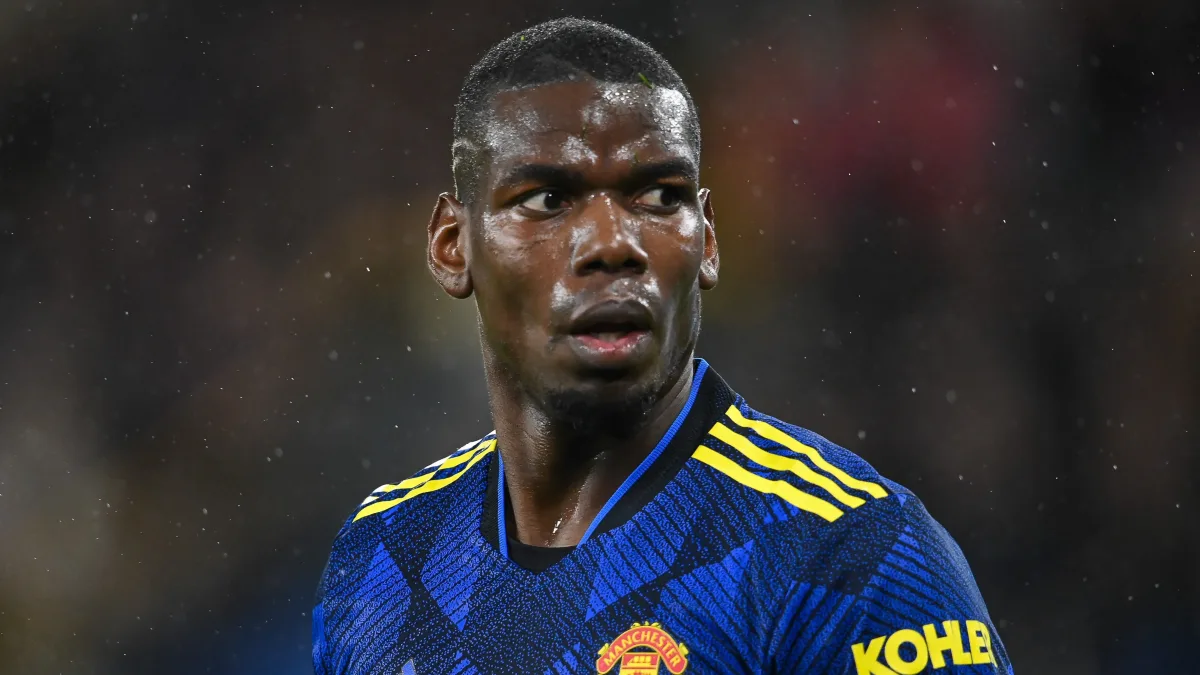 Premier League giants Manchester United are one of the biggest clubs in the world, and some of the greatest players in history have spent large proportions of their career at Old Trafford.
Particularly under the tenure of Sir Alex Ferguson, the Red Devils became famed for stringing together various successful squads that spanned a number of years.
Ferguson was an expert at freshening up his squad whenever it became stale, and the Scot made some of the shrewdest transfers of all time in his 26 years at Old Trafford.
READ: Arsenal's 10 worst transfers of all time
The likes of Roy Keane, Wayne Rooney, Rio Ferdinand, Nemanja Vidic, and Cristiano Ronaldo all arrived and drove the club to huge successes.
But United have also been scattergun in their approach to transfers - especially in recent years . Here are 10 of the worst they have made.
READ: Chelsea's 10 worst transfers of all time
10) Bebe – £7.4m from Vitoria de Guimaraes, 2010
In what will go down as one of the most bizarre transfers of all time, for any club, Ferguson decided to spend £7.4 million on the untested and previously homeless Bebe in 2010.
Normally a diligent scout, the story goes that Ferguson plumped for Bebe, despite never having seen him play, on the recommendation of his Portuguese assistant Carlos Queiroz.
Third-party ownerships made the whole deal a bit cloudy, and it was subsequently investigated by Portuguese authorities on allegations of corruption.
On the field, he was given seven games to prove himself before being shipped off to Benfica in 2014.
9) Angel Di Maria – £59.7m from Real Madrid, 2014
On the face of it, the signing of Angel Di Maria in the summer of 2014 made perfect sense. He was United's record transfer at the time at £59m, and had just helped Real Madrid to the Champions League with a Man of the Match performance in the final.
He struggled to adapt to his surroundings, though - his house being burgled certainly didn't help - and he left for PSG in 2015 after one, trophyless, season in Manchester.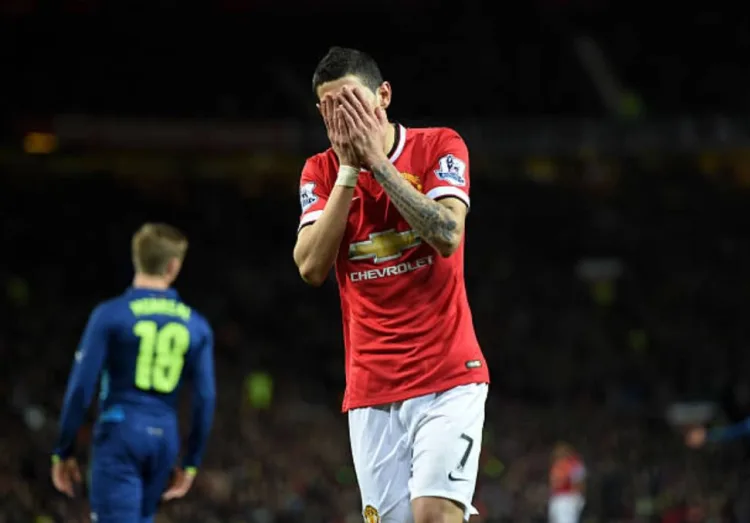 Louis van Gaal had expected Di Maria to lead the team into a new era, but having played alongside Cristiano Ronaldo and Lionel Messi, he struggled with the pressure of being main man.
8) Memphis Depay – £25m from PSV, 2015
Signed for £25m, big things were expected of Memphis Depay, but he failed to deliver upon his promise during his short spell at the club.
Given the famous No.7 jersey, the shirt weighed heavy on Memphis's shoulders, and he scored just two Premier League goals in his only full campaign at the club.
After disappointing on the field, Memphis also fell short for United off it, the club recouping just £15m of his fee when they sold him to Lyon in January 2017.
7) Eric Djemba-Djemba – £3.5m from Nantes, 2003
So good they named him twice, Eric Djemba-Djemba didn't break the bank, but he was signed as the replacement for inspirational captain Keane.
A Cameroon international, he simply didn't have what it took to succeed the legendary Irishman in central midfield, and was eventually sold to Aston Villa at a loss two years later.
He didn't impress much more at Villa Park, either.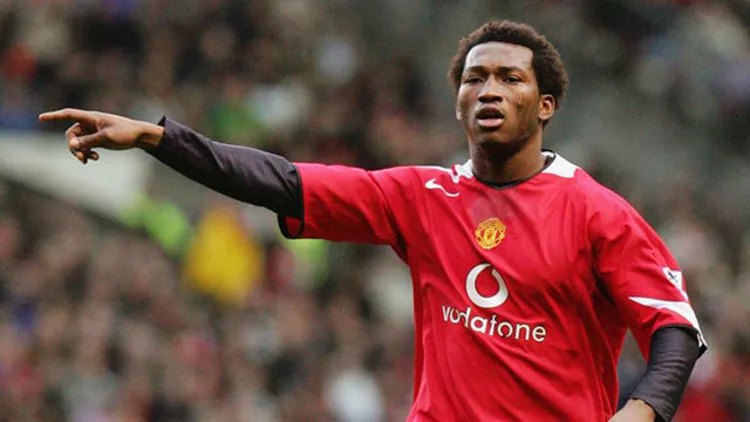 6) Radamel Falcao – £6m LOAN from Monaco, 2014
United paid £6m to sign Radamel Falcao on loan from Monaco back in 2014, and it's fair to say it didn't work out.
Much was expected of a player who had torn up La Liga with Atletico Madrid, but Falcao managed to score just four Premier League goals during his time at the club.
Falcao failed to adapt to the pace of the Premier League and while the signing seemed to make sense at the time with the Red Devils needing reinforcements up top, it didn't work out.
Unsurprisingly, after just four league goals, United elected against making his move permanent for £43.5m (€55m).
5) Kleberson – £6.5m from Atletico Paranaense, 2003
Kleberson was a World Cup winner with Brazil when Man Utd decided to spend £6.5m the midfielder from Atletico Paranaense.
In the year between the World Cup and him actually signing for Unitd, several big clubs like Real Madrid and Barcelona were interested, but he opted to stay in Brazil until his girlfriend turned 16 and so could get married.
Injuries ravaged his United career and just like Djemba-Djemba, was unable to make his way into the team.
4) Alexis Sanchez – SWAP from Arsenal, 2018
Involved in perhaps the worst swap deal in history, Alexis Sanchez arrived in Manchester as one of the Premier League's biggest talents, and left as a failure.
Beloved at Arsenal, Alexis never produced the same form after making his long-awaited move to Old Trafford.
He scored just three Premier League goals in his 18 months at the club, and joined Inter on a free transfer, after his loan spell there, in 2020.
Swapped with Henrikh Mkhitaryan, Sanchez's wages were reportedly around £14m-a-year after tax - he cost the club a chunk and simply didn't perform.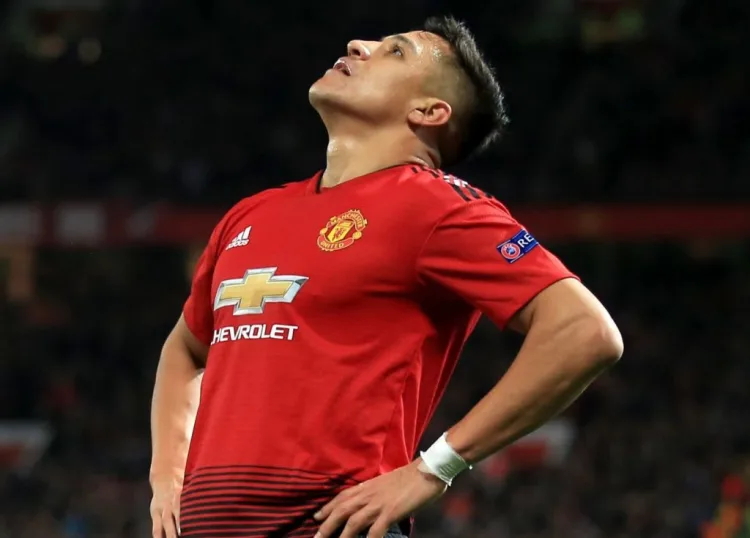 3) Massimo Taibi – £4.5m from Venezia, 1999
Man Utd had a goalkeeping crisis after legendary shot-stopper Peter Schmeichel left after winning the continental treble in 1999, leaving just Mark Bosnich and Raimond van der Gouw in their ranks.
When those two got injured, United panic-bought unknown goalkeeper Massimo Taibi from Venezia.
Taibi did, remarkably, emerge as the Man of the Match in his debut against Liverpool, but it was downhill from there.
He became a darling for blooper reel creators, with an attempted save against a weak Matt Le Tissier becoming a famed image of the early Premier League era.
2) Juan Sebastian Veron – £28m from Lazio, 2001
One of the saddest parts about Juan Sebastian Veron's Old Trafford career is that you'd be hard pressed to find a more talented and complete midfielder to play for the club since.
Veron arrived for just over £28m from Lazio in the summer of 2001. Ferguson had wanted to add another option to Paul Scholes and Keane, and he made a rare move for a genuine world class talent.
The Argentine wasn't suited to the pace and physicality of the English game, though, and after just seven goals in 57 Premier League games, he joined Chelsea for a £13m loss two years later.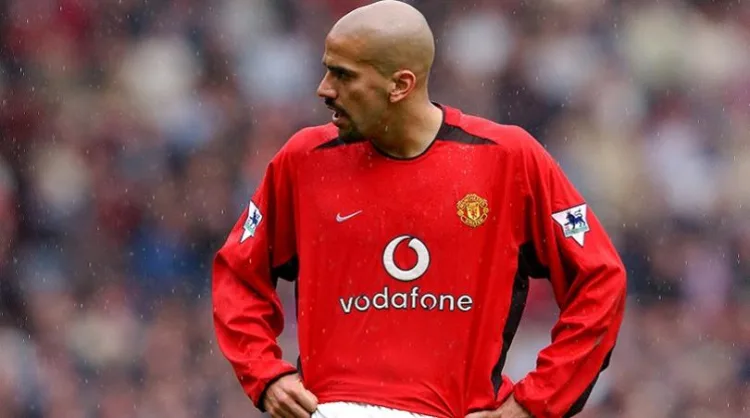 1) Paul Pogba – £89m from Juventus, 2016
After leaving United on a Bosman in 2012, Paul Pogba developed into one of the best midfielders in the world at Juventus.
Four years later, the Red Devils brought him back to Old Trafford at the age of 23 for a then world record fee of £89m.
It was hoped that Pogba would be the man to make Man Utd the dominant side in England and beyond once again after three miserable years since Ferguson's retirement.
But Pogba was hugely underwhelming during his six years back at the club. Although there were some sporadic spells where he demonstrated his quality, he was wildly inconsistent and never seemed to fit into the team tactically.
He became increasingly injury-prone and irrelevant towards the end of his time and he decided to leave on another free transfer to Juve in 2022. He won just one EFL Cup and one Europa League during his second spell at Old Trafford.