Why Coutinho is unlikely to swap Barcelona for Juventus in January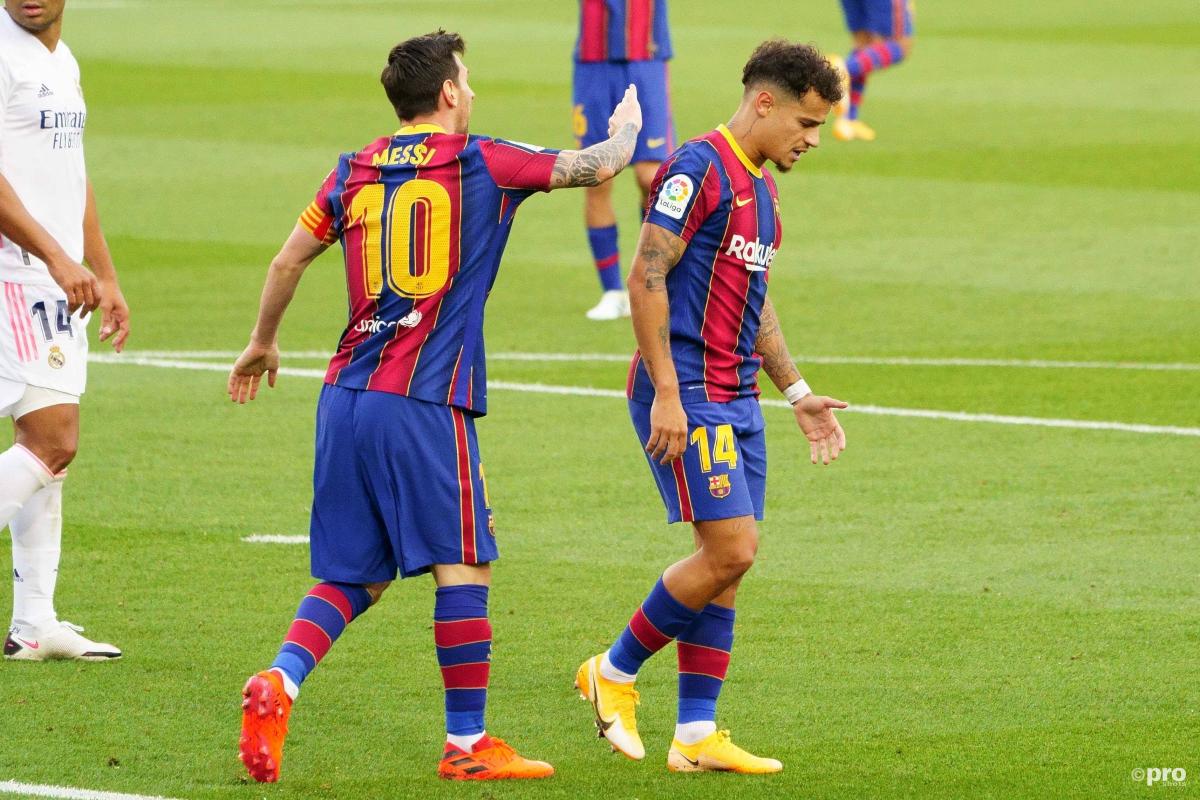 Philippe Coutinho is an unwanted man at Barcelona. Even on a day when he started and scored in a 4-0 win over Osasuna, the reports of another transfer away from Camp Nou continue to swirl.
The Spanish press is adamant that Barca are desperate to offload the player in January. The main reason for this is due to the Blaugrana's well-publicised financial problems.
Not only is Coutinho's salary a drain on Barca's resources, but the club are due to pay Liverpool an extra €20 million once he reaches 100 games for the club. He is only 15 games from that milestone.
Additionally, Barca need to free up resources and space so that they can sign a centre-back, Eric Garcia from Manchester City, and preferably Memphis Depay from Lyon.
This weekend, the Spanish media has been pushing the narrative of Coutinho potentially moving to Juventus in January.
The clubs have a good relationship and helped each other financially in the summer by orchestrating a swap deal involving Arthur and Miralem Pjanic, which provided capital gains for both clubs.
However, a move to Turin for Coutinho seems unlikely for two main reasons. Like Barca, Juve have been hit hard financially from the Coronavirus outbreak. One of their main transfer policies this year is to greatly reduce their salary bill.
READ MORE:
They managed to partly do this in the summer by selling or releasing the likes of Gonzalo Higuain, Blaise Matuidi and Pjanic. Signing a player who would be the second highest earner in Turin would not be in keeping with that policy.
Secondly, where does Coutinho fit tactically at Juventus?
New coach Andrea Pirlo has been implementing a system which is a 3-5-2 in attacking phases.
Alvaro Morata and Cristiano Ronaldo are the starting pair in attack, with Paulo Dybala the first backup. It seems improbable that Coutinho would be fielded in a front two.
The wide roles require one of the Juventus players to play as a wide midfielder and the other to play as a full-back (usually Juan Cuadrado) when the formation morphs into a 4-4-2 in defensive phases. Coutinho is unable tactically to do this.
This leaves just one potential position he could occupy in Pirlo's current system; the most advanced central midfield position. This role requires the Juve player to push very far forward in attacking phases – something Coutinho could be suited to. But it also requires the player to move into a wide midfield role in defensive phases, which Coutinho is less capable of.
Coutinho's agent Kia Joorabchian has also shot down the reports of a Juventus transfer: "I have not heard anything and we have no plans on moving away from Barcelona."
All in all, this seems like a move that is unlikely to appeal to Juventus.