The Best Premier League Transfers Ever: Roy Keane to Manchester United (1993/94)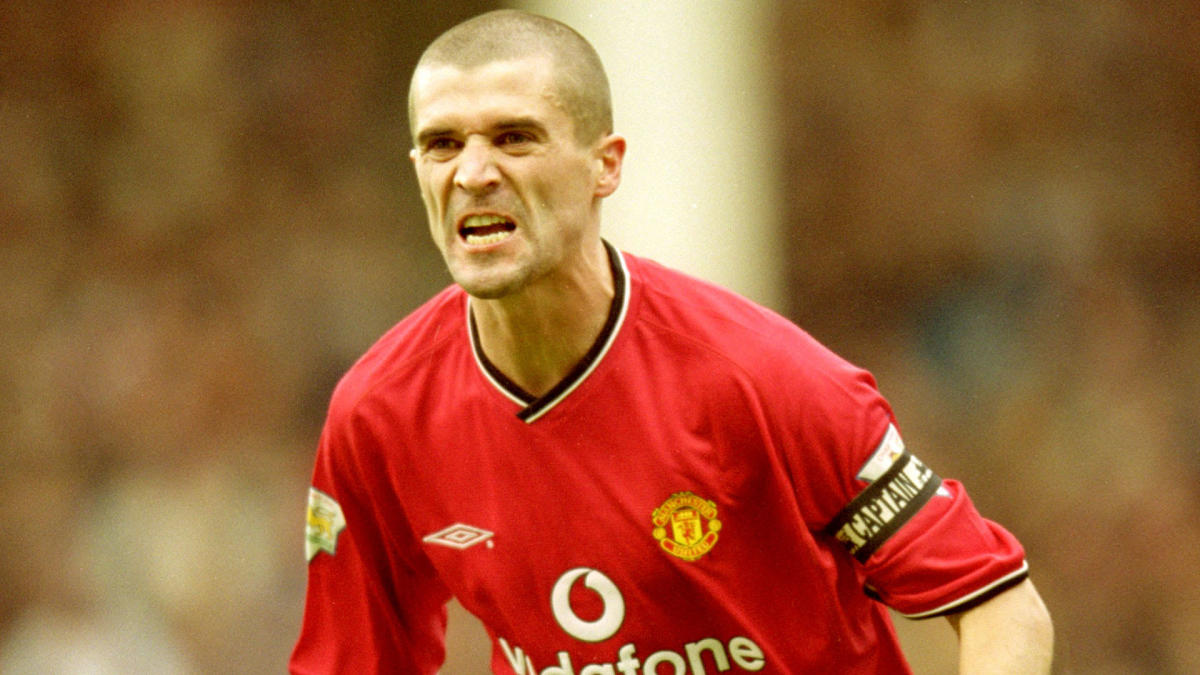 Roy Keane was a dominating box-to-box midfielder, noted for his aggressive and highly competitive style of play.
The United legend had the striking ability to impose himself on games like very few could. He wasn't just Sir Alex Ferguson's captain for many years, he embodied his manager's win-at-all-costs mentality on the field.
The central midfielder guided Manchester United through their dominance of the late 1990s, a leader of men surrounded by the Class of '92. Roy Keane was the first player you'd want by your side if you were going to battle.
"You would look at him busting a gut and feel that you'd be betraying him if you didn't give everything yourself," Gary Neville said of the Irishman.
This article is part of Football Transfers' greatest-ever Premier League deals. We have selected just one standout transfer from every season of the Premier League, including two honourable mentions. This list will then be gathered to provide a definitive list of the best pieces of business in the Premier League era.
Roy Keane, Nottingham Forest to Manchester United, £3.75m
Despite his best efforts, Keane could not save Forest from relegation in the 1992/93 season, and so a clause in his contract became activated which allowed him to leave. Kenny Dalglish's Blackburn agreed a £4m fee for the player, who soon after agreed to a contract with the club.
However, when the deal had been drawn up, Dalglish realised they didn't have the correct paperwork needed to complete the transfer. This, on a Friday afternoon, and with the office to be locked up for the weekend, meant that the two parties agreed to meet on Monday morning to finalise the deal.
Manchester United manager Alex Ferguson, hearing about the move, phoned Keane and asked whether he would like to join the club instead of Blackburn. Ferguson ensured they had the paperwork ready and met up with Keane the following day. He signed for £3.75m, a British transfer record at the time, and the rest is history.
Keane's starting place in the United midfield was far from guaranteed, though. Paul Ince and Bryan Robson had established a formidable partnership in the centre of park, having just inspired Manchester United to their first league title since 1967.
Keane's record at Man Utd
| Statistic | # |
| --- | --- |
| Appearances | 326 |
| Goals | 33 |
| Assists | 21 |
| Major Titles | 13 |
| | |
Premier League Statistics
However, Robson suffered a series of injuries which kept him out of action for most of the 1992/93 season and into the 1993/94 season and was unable to fully recover at 36 years of age. As a result, Keane had an extended run in the team, scoring twice on his home debut in a 3–0 win against Sheffield United and grabbing the winner in the Manchester derby three months later.
It didn't take long at all for Keane to nail down his spot on the team sheet and he went on to win his first trophy that same season as United retained their Premier League title. Two weeks later, Keane also helped United to a 4–0 victory over Chelsea in the FA Cup Final, sealing the club's first-ever double.
Keane won seven Premier Leagues, five FA Cups and a Champions League at Old Trafford, with the latter the stage for his best performance in a United red shirt.
On Keane's performance in the semi-final against Juventus in 1999, Sir Alex Ferguson said: "It was the most emphatic display of selflessness I have seen on a football field. Pounding over every blade of grass, competing as if he would rather die of exhaustion than lose, he inspired all around him. I felt it was an honour to be associated with such a player."
A fitting way to describe the warrior at the peak of his powers.
READ MORE:
Peter Beardsley, Everton to Newcastle, £1.5m
Beardsley re-joined Newcastle for £1.5m, who were now managed by his old team-mate and strike partner Kevin Keegan, in July 1993. Newcastle had just won promotion to the Premier League as Division One champions and so the signing of an England regular acted as a signal of intent – and it did not disappoint.
The Magpies finished third and qualified for the UEFA Cup, with Beardsley scoring a total of 25 goals and his new strike-partner Andy Cole scoring a club record of 41 goals in all competitions. Beardsley played for a further four years at the club, almost captaining them to the Premier League title in 1996.
A fair distance from United's great capture of Roy Keane, this return of a familiar face turned out to be quite the success. His tally of 56 goals in 117 appearances for a player known as more of a provider is excellent by anyone's standards.
Tim Flowers, Southampton to Blackburn, £2.4m
Within a couple of years of becoming Southampton's first choice goalkeeper, Tim Flowers was regarded as one of the best goalkeepers in the English league and inevitable rumours of a transfer to a bigger club began.
Flowers finally left Southampton in November 1993 when a £2.4m move to Blackburn made him the most expensive goalkeeper in Britain. His impressive first season between the sticks was not quite enough to win Blackburn the Premier League title that season though, as they finished second to Manchester United.
But Rovers went one better the following year when they won their first top division title since 1914. The recently appointed Barnet manager remained at Ewood Park for another four seasons before Blackburn were relegated in 1999.
A quality keeper is needed to win a Premier League title, and so the signing of Flowers deserves a mention in this list. However, a contribution of four, albeit solid, years is not enough to overcome the relentless success of one of English football's all-time greats, Roy Keane.