Barcelona play down Memphis Depay January move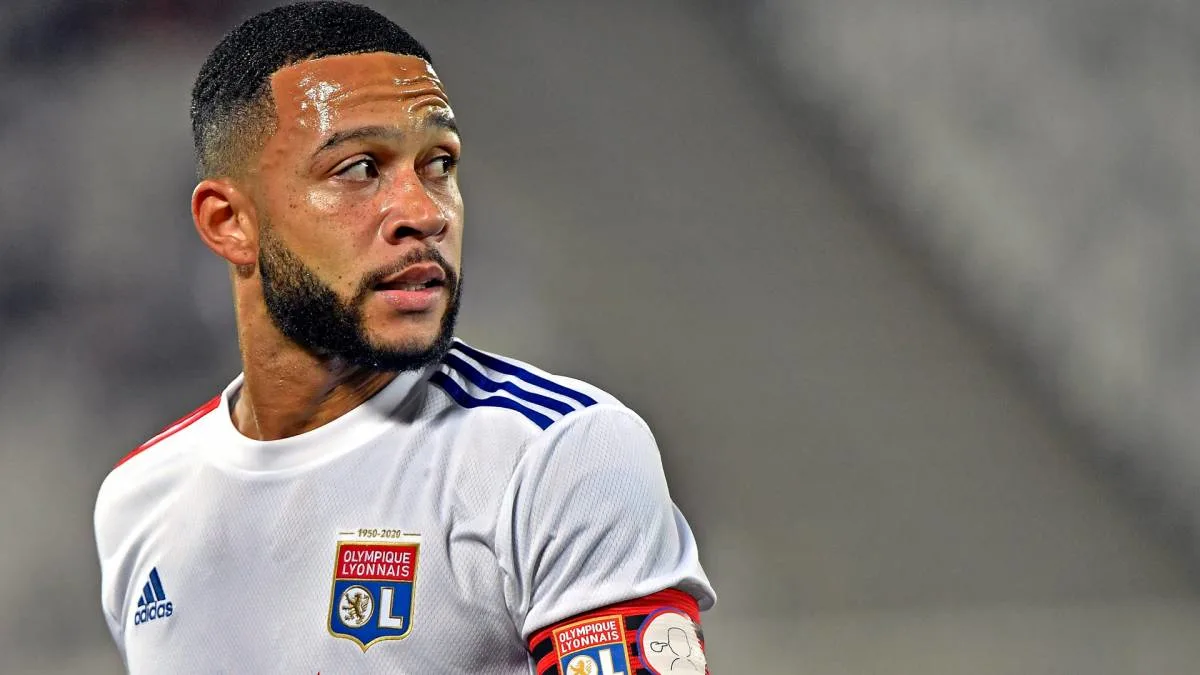 Barcelona are unlikely to sign Memphis Depay or any other player in January, according to interim president Carles Tusquets.
Memphis was close to making a move to Barca from Lyon in the summer, but the deal ultimately broke down due to technical problems at Camp Nou side's end.
It means that they have been left short of a striker, and while they have also been linked with Inter's Lautaro Martinez and Benfica's Darwin Nunez, the prospect of any deal being brokered in the coming weeks is remote.
Tusquets has explained that the coronavirus crisis has hit the club hard and rather than making signings they are looking at making savings.
He did admit, however, that the issue is likely to be out of his hands as it will be up to the next president to decide the direction of the club, with the post currently vacant following the resignation of Josep Maria Bartomeu.
"I feel we should only make a move if a player can come at zero cost. Or if a player is sold in the transfer window, then we could buy," he explained, having indicated the intention is to hold an election around Christmas.
"But all these decisions can be reversed by the next presidency. If the new Board wants to go back on everything we decided, then they are free to do so."
Financial pressure
He also explained that the club is currently in dialogue with the players over wage deferrals, and he stressed that everyone – including star man Lionel Messi, who has grown restless – is pulling in the same direction.
"The idea is to defer payments and reach an agreement that will benefit all parties. There is willingness from all concerned, including Leo Messi and his agents," he said.
"We are living in an exceptional period that requires exceptional decisions by everyone involved. In order to balance the budget we need to reduce spending by €300 million. And this Commission thinks it is reasonable to implement certain measures to limit the consequences of this pandemic."
Tusquets stressed, however, the club is under no long-term threat.
"The club is on solid ground and has a strong future," he added. "There are a number of agreements on the table that could bring in a lot of income. There is hope in the medium term and if we are all committed to the tasks, we can all make it happen."
On the field, Barcelona, who are 12th in La Liga, host Dynamo Kyiv on Wednesday in the Champions League.