Why John McGinn would be the perfect summer signing for Man Utd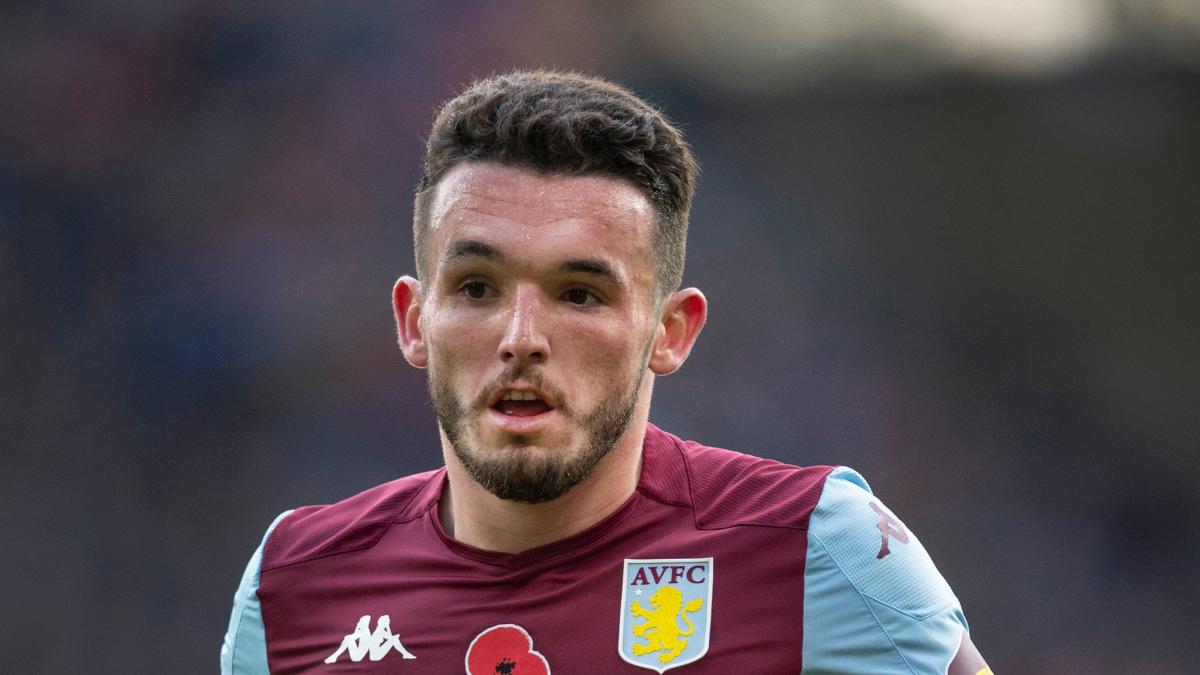 Former Manchester United defender Rio Ferdinand has urged the club to make a move for Aston Villa midfielder John McGinn in the summer transfer window.
The Scotland international has gone from strength to strength since making the move to Villa Park in 2018 and is now considered one of the best all-round midfielders in the Premier League.
Man Utd will certainly be on the lookout for new midfielders in the summer window, with the prospect of Paul Pogba departing for free at the end of the summer growing by the day.
As such, Ferdinand thinks his former club need to splash the cash this summer and that McGinn would be an ideal signing.
"I think character is one of the main elements that we need – obviously you look for a certain amount of class and quality in the players," said Ferdinand on his Five YouTube channel.
"But I think you need to build the right characters within this squad going forward if you're going to improve – get the culture right at the football club and you need players to drive that, so if you're buying and are in the recruitment team this year, I think that's a big element that needs to be addressed.
"I think some would say, "oh John McGinn not a sexy enough signing", but I think he's a very good player and by all accounts a very good lad, a great professional, not afraid to say what he wants to say to people to get the best out of them.
"He'd be good in that element and on the pitch I think he would be good enough. Is he going to elevate us to being Champions League and Premier League winners? Probably not based on just ability, but I think character stands for a lot in this game."
What would McGinn bring to Man Utd?
While McGinn may have a reputation for being a rambunctious box-to-box midfielder that loves nothing better than running into opposing players, he's a far more technically gifted talent than he's often given credit for.
According to SciSports, when it comes to holding midfielders in the Premier League, only Mateo Kovacic, Pascal Groß, Ruben Loftus-Cheek and Ilkay Gundogan are better at chance creation passes from the centre of the pitch.
Similarly, only the Manchester City star and Jordan Henderson of Liverpool create more chances from crosses per game from a midfielder position than the Scotland international. McGinn may be a box-to-box or defensive midfielder, but he is excellent at making the most of transitions and counter attacks.
It's with that in mind that we can begin to see where McGinn would fit into Rangnick's Man Utd side next season.
Rather than trying to wedge Pogba into an important midfield role, McGinn would likely fit in alongside Fred and McTominay in easily interchangeable roles, allowing Man Utd to play with a physical and technically gifted midfield trio that can press high and break on the counter.
How much would McGinn cost Man Utd?
While reports in England have speculated over all sorts of figures for McGinn if Man Utd are serious about signing him, the midfielder is currently valued at €35 million at this moment in time.
As such, if the Old Trafford side do want to make a move for the midfielder in January then he should still be available within their budget.
Villa may demand a little more money due to the fact that the move would come in the middle of their season, but it seems unlikely that Man Utd would need to pay more than €44m for the Villa Park star.