The World Cup finalists most likely to transfer in January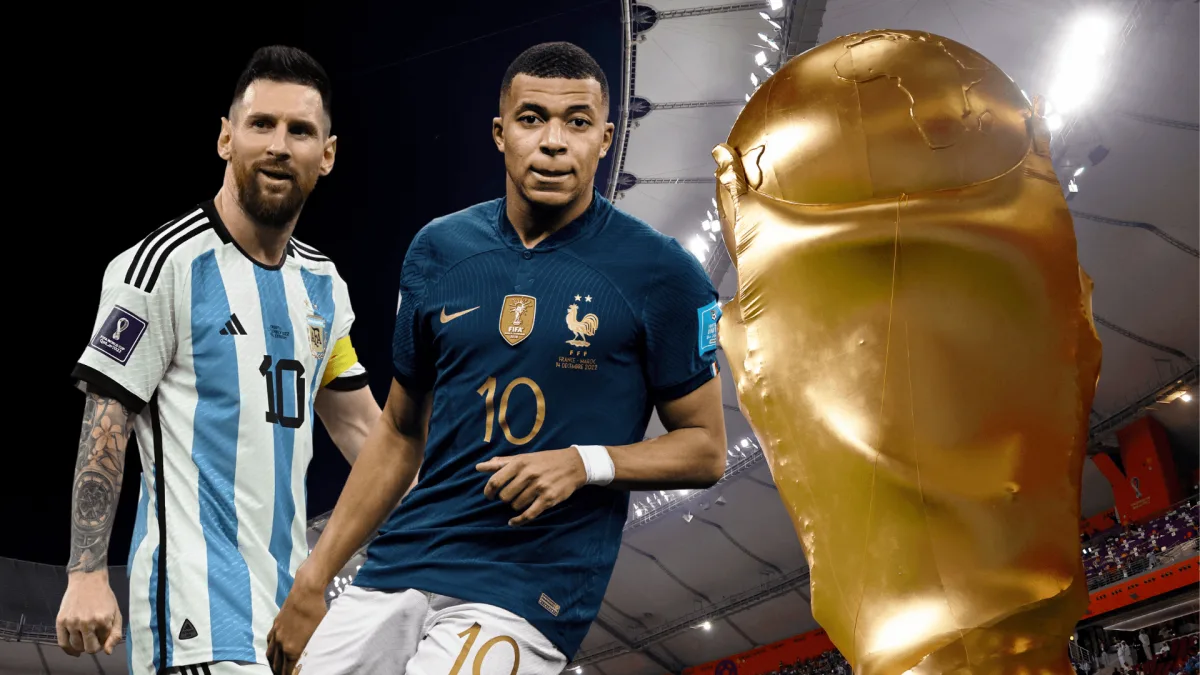 Argentina and France, led by Lionel Messi and Kylian Mbappe respectively, will contest the World Cup final on Sunday. They could both move in due course, but there are some more likely January transfers among their teammates…
Messi and Mbappe play together at club level for Paris Saint-Germain… for now. Messi refused to discuss terms on the extension of his contract which expires next summer before the World Cup kicked off, with David Beckham's Inter Miami and Messi's former club Barcelona circling.
Mbappe signed a bumper new deal at the Parc des Princes in May, meanwhile, spurning Real Madrid in the process, but rumours that Real might return to his transfer have begun to resurface.
READ: Messi vs Mbappe: 2023 Ballon d'Or to be decided by World Cup final
OFFICIAL: Kylian Mbappe has signed a new PSG contract 📝 pic.twitter.com/vDaJyzDodv

— Football Transfers (@Transfersdotcom) May 21, 2022
There is still every chance Messi and Mbappe will remain PSG teammates beyond the end of the season, and certainly past January, but the following players are more likely to move:
Adrien Rabiot has shone for France in the injury-enforced absences of Paul Pogba and N'Golo Kante, but he is out of contract with Juventus at the end of the season, and has been linked with moves to Manchester United, Barcelona and others.
"I feel attracted by the football, by the Premier League itself and its super competitive nature," Rabiot said recently with words that cause ruction in Turin. "I loved my time there [at Manchester City], even if I was young. I liked the culture and the life; my family liked it too."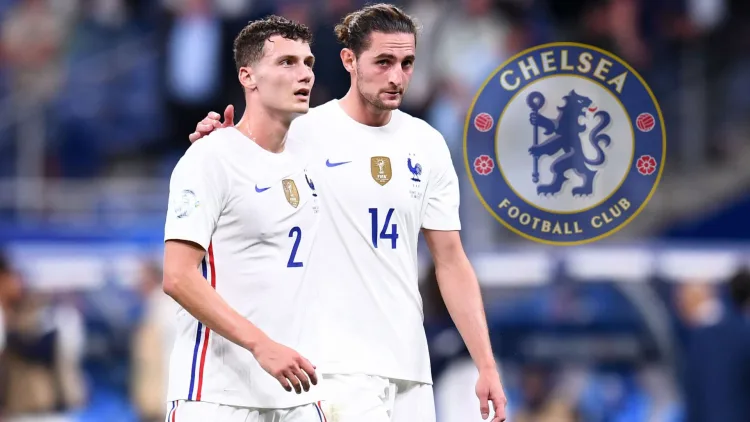 Enzo Fernandez
Another central midfielder on the radars of Man Utd, Barca and the like is Argentina's metronome Enzo Fernandez, although the 21-year-old will set any potential suitor back significantly more than Rabiot having only joined Benfica from River Plate in July.
Fernandez is currently rated at €27.7 million by Football Transfers' in-house algorithm, but Benfica are expected to hold out for his €120m release clause having signed him so recently. They might achieve it, too, given his World Cup performances.
READ: Premier League 'sharks' told to make Enzo Fernandez most expensive Argentine ever
Benjamin Pavard started the competition as France's first-choice right-back but quickly ceded that spot to Jules Kounde. Pavard would rather play centre-back anyway - something his current employers Bayern Munich have rarely let him do.
"I've been in Germany for seven years; I've won everything with the club. I'm not against discovering a new project," he told l'Equipe in November, putting Chelsea and others on high alert. "Maybe now is the time. Why not discover a new country, a new culture? But the sporting project must be interesting."
Alexis Mac Allister wasn't even a certainty to make Argentina's squad before the competition commenced but injury to Giovani Lo Celso afforded him an opportunity; one he has grabbed with both hands.
Mac Allister and Fernandez have provided Messi with the platform to shine further forward, and the 23-year-old looks to have already outgrown Brighton. He could follow Marc Cucurella and Graham Potter on the now well-trodden path from Falmer Stadium to Stamford Bridge.
"Ahhh ahhh ahhh" 🕺

Argentine commentary for Alexis Mac Allister's free kick 😂pic.twitter.com/nhkr7HMw4I

— Football Transfers (@Transfersdotcom) September 6, 2022
Marcus Thuram has played a bit-part role for France in Qatar - sharing a favourite position with Mbappe doesn't help - but he did get off the bench to assist the France talisman in the 3-1 win over Poland in the last 16.
Has become a thoroughbred among Foals at Borussia Monchengladbach with 13 goals and four assists in 17 games in the first half of the season, and Inter Milan, Newcastle and Tottenham Hotspur are queueing up to offer him a way out.