Haaland's one weakness? How Ronaldo helped Man City star improve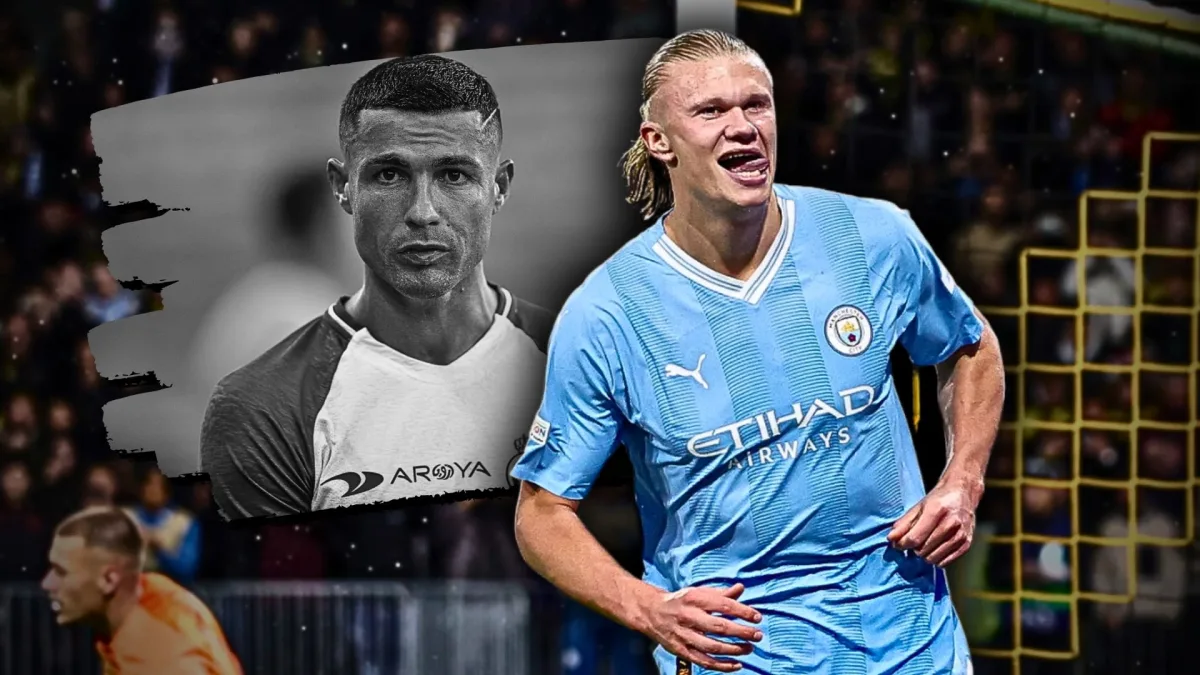 Erling Haaland has revealed how watching Cristiano Ronaldo helped him improve as a player.
The Norwegian sharpshooter has broken every conceivable scoring record since arriving at Manchester City from Borussia Dortmund in the summer of 2022. A treble-winner and Ballon d'Or runner-up in his first season at the Etihad, Haaland is an almost complete goalscoring machine with few flaws in his game.
Article continues under the video
Heading, however, has never been his strong suit, as the striker is not afraid to admit. Indeed, Norwegian news outlet TV2 has crunched the numbers and showed that out of the first 182 goals Haaland scored in his career, only one in 11 was scored with his head.
READ: Bayern Munich star Leroy Sane reveals future plans amid Liverpool links
But in a clear sign of improvement, now the Norwegian scores at a much better rate with his noggin, with every fourth goal in his previous 45 being scored with that part of his body. In seeking to explain why this is the case, Haaland, who is still only 23, pointed to youthful inexperience, and he revealed how watching Cristiano Ronaldo helped him improve that part of his game.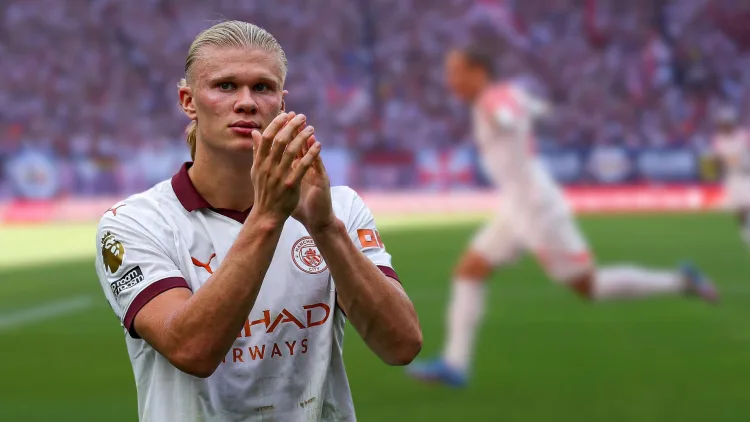 What did Haaland say?
Speaking to the aforementioned outlet, Haaland said: "It's something you can learn, but I think it will come the more you play. I worked on the timing at Molde with Mark Dempsey and Ole Gunnar [Solskjær]. But I couldn't quite understand it, how you were supposed to jump up and be calm when you head."
"It is a bit difficult to understand when you are younger. Over the years, I have learned and found out what it is like; that you have to jump up early, and perhaps earlier than the defenders, and then normally head it towards the farthest corner."
Over the course of his illustrious career, Ronaldo also improved his heading, developing from a tricky winger into a deadly forward. "I remember always watching Cristiano Ronaldo," Haaland said. "His movements in the box, he used to make two or three moves before attacking the space he wanted to be in."
READ: Ivan Toney 'torn' amid Chelsea and Arsenal links
"It's kind of a duel in that situation with the centre-backs. It is important to time it perfectly. And the cross must be good. If you don't get a good cross, you won't be able to score with your head."
After revealing that Ronaldo is his main inspiration, the Norwegian continued: "How he moved and how he managed to develop his game - you remember when he played at Manchester United and the first years at Real Madrid, to become more of a striker at Real Madrid - it's incredible how he managed that."