Andre Onana: The warning signs that Man Utd missed at Inter Milan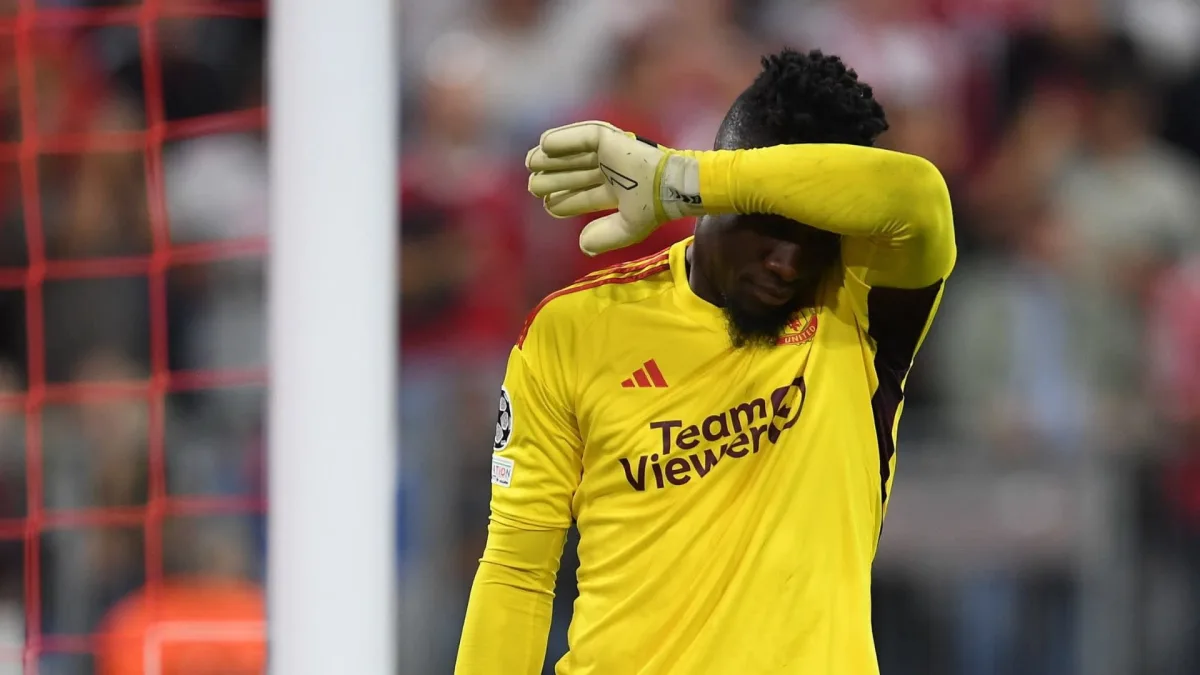 Andre Onana is a goalkeeper under fire.
So much so that Erik ten Hag even hinted that he may drop the Man Utd new boy - and select Altay Bayandir instead - for the must-win Champions League clash with Galatasaray at Old Trafford on Tuesday.
Article continues under the video
Instead, the Cameroon international was selected from the start and that decision backfired immensely.
Onana passed the ball directly to Dries Mertens through on goal in the second-half, which led to the Belgian being wiped out by Casemiro inside the penalty area and a red card for the Brazilian.
He then failed to stop a fairly routine Mauro Icardi shot, with Onana crouching down to let the Argentine chip him to seal a 3-2 Galatasaray win.
Onana was expected to immediately hit the ground running after his €51 million - plus €4m in bonuses - summer transfer from Inter Milan.
READ MORE: Onana dropped? Ten Hag hints at major Man Utd change
The 27-year-old had enjoyed an outstanding Champions League season with the Nerazzurri last term, playing a key role in their run to the final.
He kept more clean sheets than anyone in the tournament, including five in the knockout rounds, as Inter narrowly and unluckily lost 1-0 to Man City in the showpiece in June.
Onana was particularly heralded for his ability on the ball, for his distribution and press-breaking. Before the Champions League final, Man City manager Pep Guardiola even admitted that it was impossible to operate a high press against Inter because Onana was so good on the ball.
READ MORE: Saudi Pro League summer transfers 2023: All the Done Deals
When Inter sold Onana, many experts in Italy believed that the Italians had undersold their goalkeeper.
But based on the early weeks of the season, it seems as if they may have got the better deal.
Onana has made a string of costly errors, including a disastrous mistake for Leroy Sane's opener in the Champions League matchday one defeat to Bayern Munich.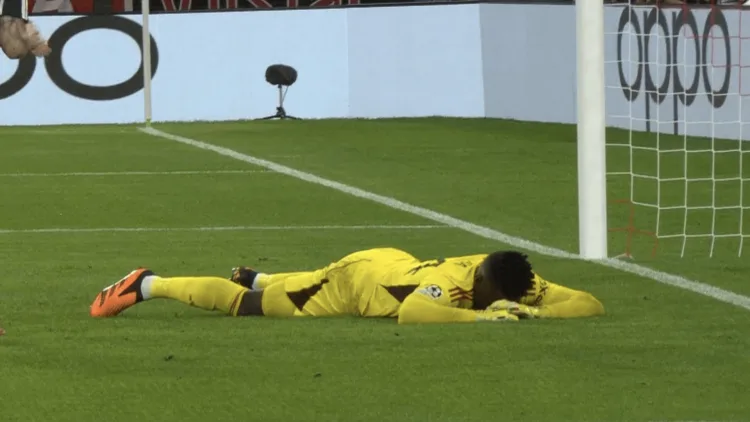 While Onana has remained brilliant with the ball at his feet - baring the incident with Mertens - and there is no doubt that he is a leader, a commander of his box and boasts big personality, his basic shot-stopping needs to be better.
Onana's stats at Inter Milan
But based on his shot-stopping stats at Inter, should anyone be surprised by how Onana has performed?
It has flown under the radar slightly that Onana was never really an elite goalkeeper at Inter when it came to shop-stopping. He only had the ninth highest save percentage in Serie A last season, repelling 73.5 per cent of the shots he faced.
The best in the league for save percentage was Lazio's Ivan Provedel, followed by Juventus' Wojciech Szczesny, Napoli's Alex Meret, Lukasz Skorupski (Bologna), new Tottenham man Guglielmo Vicario (Empoli), Wladimiro Falcone (Lecce), Luigi Sepe (Salernitana) and then Vanja Milinkovic-Savic (Torino) in eight place.
Onana made 61 saves throughout the Serie A season, which placed him 18th in the league. Only one goalkeeper who played as many or more games than the Cameroonian made less saves than Onana - Pietro Terraciano of Fiorentina.
Of course, the fact that Inter were one of the best teams in Italy played a role in Onana having less to do than most other goalkeepers. But it still demonstrated that Onana's strength wasn't in making saves.
Inter conceded 42 goals in 38 games, while their Expected Goals Against (xGA) was 36. Thus, the Nerazzurri let in six goals more than they should have done based on their xGA.
That was not all Onana's fault, though, as Samir Handanovic also played 14 matches and conceded a higher average of goals, 18.
Onana averaged exactly one goal conceded per game in Serie A last season, letting in 24 in as many matches.
Inter lost seven and drew three of these 24 matches, winning a disappointing 14.
SciSports shows that Onana had a negative record when it came to saving expected goals. He conceded 0.04 more goals per 90 than he should have.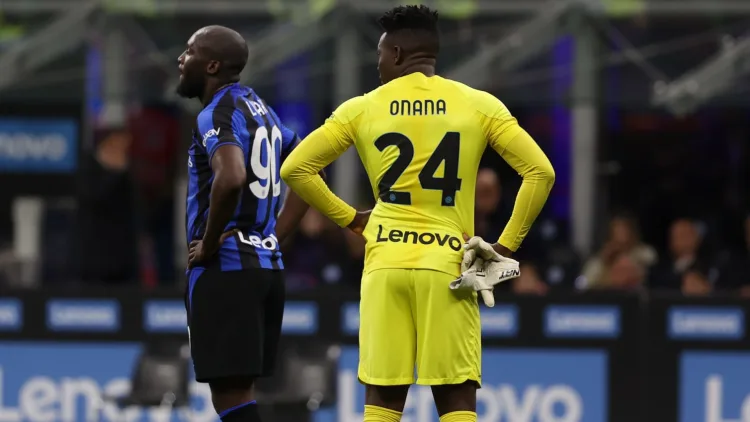 He also had an average of 0.67 shot-stopping errors per 90. That number has soared to 1.21 shot-stopping errors per game on average since joining Man Utd. A shot-stopping error is defined as a shot on target with a per shot Expected Goal value smaller than 0.25 which was not saved by the goalkeeper.
Onana will surely improve at Man Utd and he is such a personality and mental warrior that you expect him to become a success, just like he was at Inter and Ajax.
But, for now, Onana is struggling at Man Utd and it is not helping a team that has endured their worst start to a season in 34 years.