Giggs in, Grealish out: Man City 2023 and Man Utd 1999 combined XI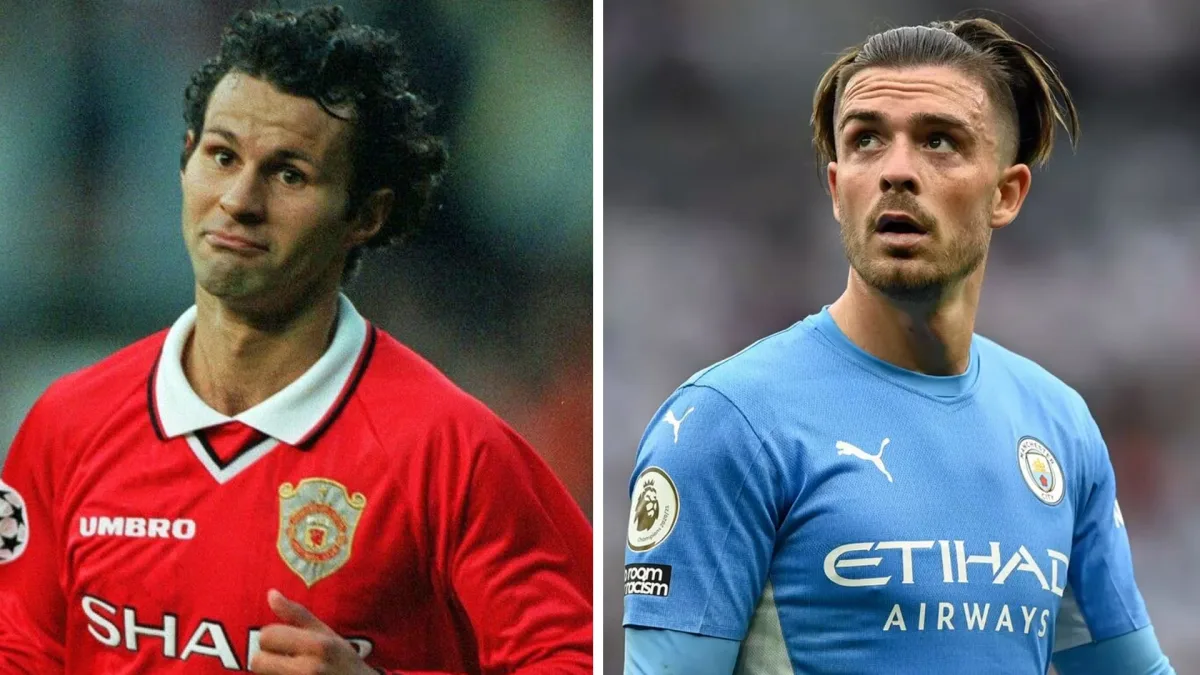 Manchester City are one win away from completing the continental treble - something local rivals Manchester United managed in 1999. What is there best possible combined XI?
Jamie Carragher and Gary Neville - the latter a member of that '99 team - attempted to answer the same question recently, with Neville's first draft designed to rile in omitting any City player whatsoever.
Clearly after smashing home 52 goals in 52 games this season, Erling Haaland's claim is impossible to ignore, however. The Big Norwegian leads the line in this ensemble, but who else makes the cut?
A combined United '99 x City '23 XI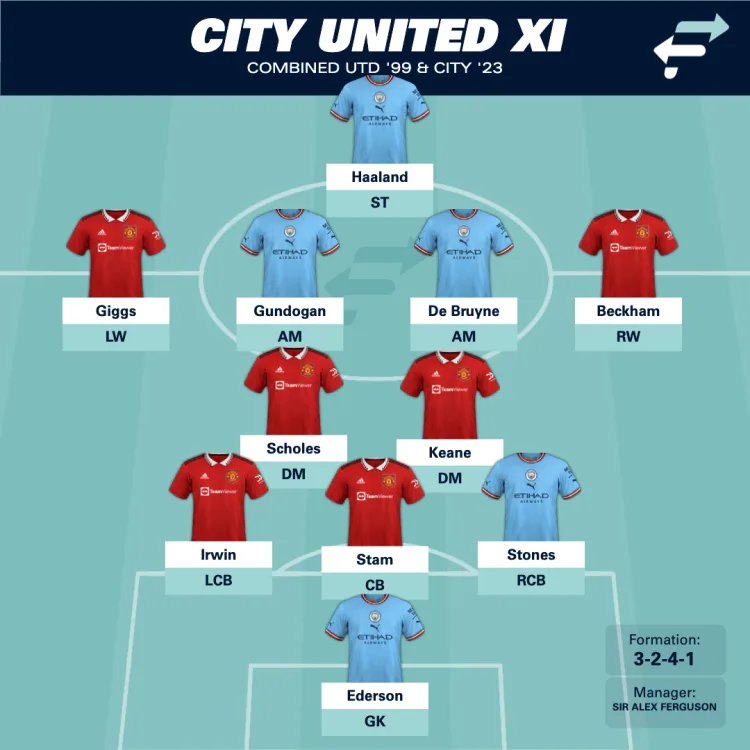 Formation
If Sir Alex Ferguson leads this side as the most successful manager in the history of the game with 49 major honours - Pep Guardiola is on 35 - it is testament to the Spaniard's impact on the game that we have decided to experiment with his revolutionary 3-2-4-1 formation.
Attack
The aforementioned Haaland would have to be at the point of any attack. Andy Cole and Dwight Yorke combined for 53 goals in 1998/99. Haaland has one fewer ON HIS OWN and another game in which to match them. And it was Teddy Sheringham and Ole Gunnar Solskjaer who got United's goals against Bayern Munich in the '99 Champions League final anyway.
Haaland picking up the ref's vanishing spray during the game. Football is too easy for this man 😂 pic.twitter.com/FYfjxI3n52

— Football Transfers (@Transfersdotcom) October 6, 2022
Midfield
Both teams are and were jam-packed full of world-class midfielders - a point of contention for Carragher and Neville on Sky Sports. "Ryan Giggs is a better player than Grealish, but not in that season, so that's why I chose him," Carragher said. "I love Jack Grealish, I love Ilkay Gundogan but I'm not entertaining the conversation around them over Ryan Giggs or Paul Scholes," replied Neville.
But with a six-man midfield, sliding Gundogan and Scholes in beside Kevin De Bruyne and Roy Keane is a luxury this team can afford without sacrificing wide men. Keane gets the nod to marshal the midfield ahead of Rodri as perhaps the most influential captain the English game has seen.
And as for Grealish outdoing Giggs in the seasons in question? Giggs scored 10 goals in competitions in 1998/99; Grealish, despite impressing with his all-round game this term, managed five fewer.
Defence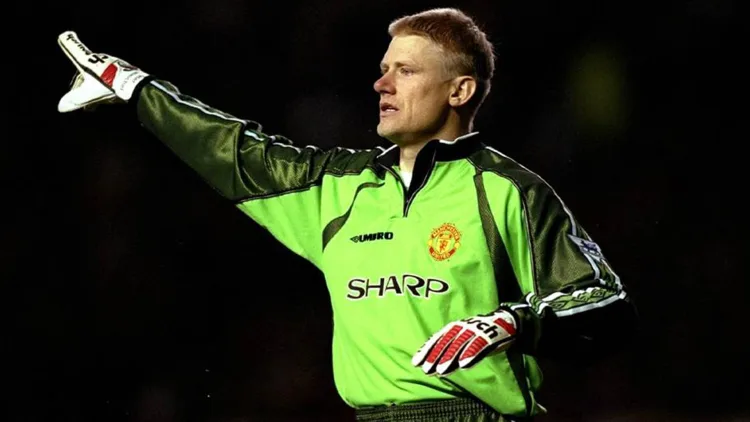 At the back it gets interesting. Ederson gets the nod over Peter Schmeichel purely on the basis that his shot-stopping would hold up in '90s football, whereas the great Dane's ball-playing in the 2020s might not go quite so well - although his distribution with long-throws is too easily forgotten.
Jaap Stam was a man-mountain of a centre-back as impressive as Ruben Dias is, and for company at the back, why not one from each team who have impressed with their versatility? 'Barnsley Beckenbauer' has never looked so fitting a nickname for John Stones after he stepped into midfield this season; Denis Irwin was a player before his time for United.
United might edge City six players to five in this line-up (with a manager for good measure), but perhaps we'll revisit this after Saturday night…