Rio hails 'ridiculous' Man City star who 'works defenders harder than Haaland'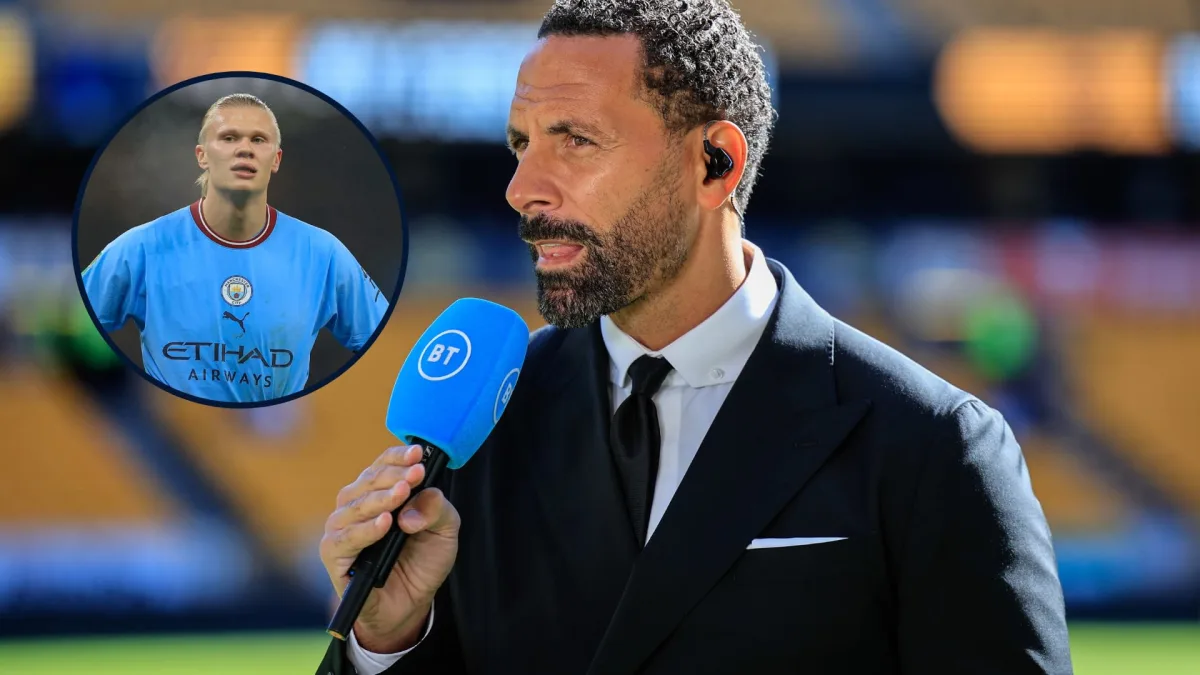 Erling Haaland might have enjoyed a remarkable season for Manchester City, but he was given a reminder on Saturday that he is not indispensable to the team, despite the number of goals he has scored.
Hampered by a groin issue, Haaland was only able to make the bench for Saturday's blockbuster Premier League clash against Liverpool.
City ran out easy 4-1 winners, and while Jack Grealish caught the eye on the left wing, Julian Alvarez deputised brilliantly for Haaland in attack.
Erling Haaland at Man City: Goals, assists, results & fixtures in 2022/23
Indeed, the Argentine levelled the match after Mohamed Salah's 17th-minute opener, paving the way for second-half goals from Kevin De Bruyne, Ilkay Gundogan and Grealish for Pep Guardiola's men to cut Arsenal's lead at the top of the Premier League at least temporarily to five points.
Ferdinand praises Man City for Alvarez transfer
After the game, Manchester United legend Rio Ferdinand hailed Alvarez's display and suggested that he provides some attributes that make him more effective than the prolific Haaland.
"He's a team player. He might be giving defenders a harder day's work than Haaland. He's so tenacious," Ferdinand told BT Sport. "I watched him in the World Cup, he's flying around doing two or three players' running. He's infectious around the stadium as well, not just on the pitch. He's a real asset. You have to tip your hat to the recruitment of the club to find him for £12 million. Ridiculous."
MORE: Is Moukoko a viable replacement for Haaland at Man City?
Peter Crouch, the former Liverpool striker, was equally effusive in his praise for the forward.
"He gets in every other Premier League team," he said of Alvarez. "Just because he's behind Haaland at the moment, he doesn't get the game time he might have liked. He's a constant menace, he's constantly on the move, he draws defenders towards him, he works hard, he's got everything. He's a team player and he chips in with goals as well."
Alvarez has played 21 times in the Premier League this season, scoring six goals in the process.