Is Moukoko a viable replacement for Haaland at Man City?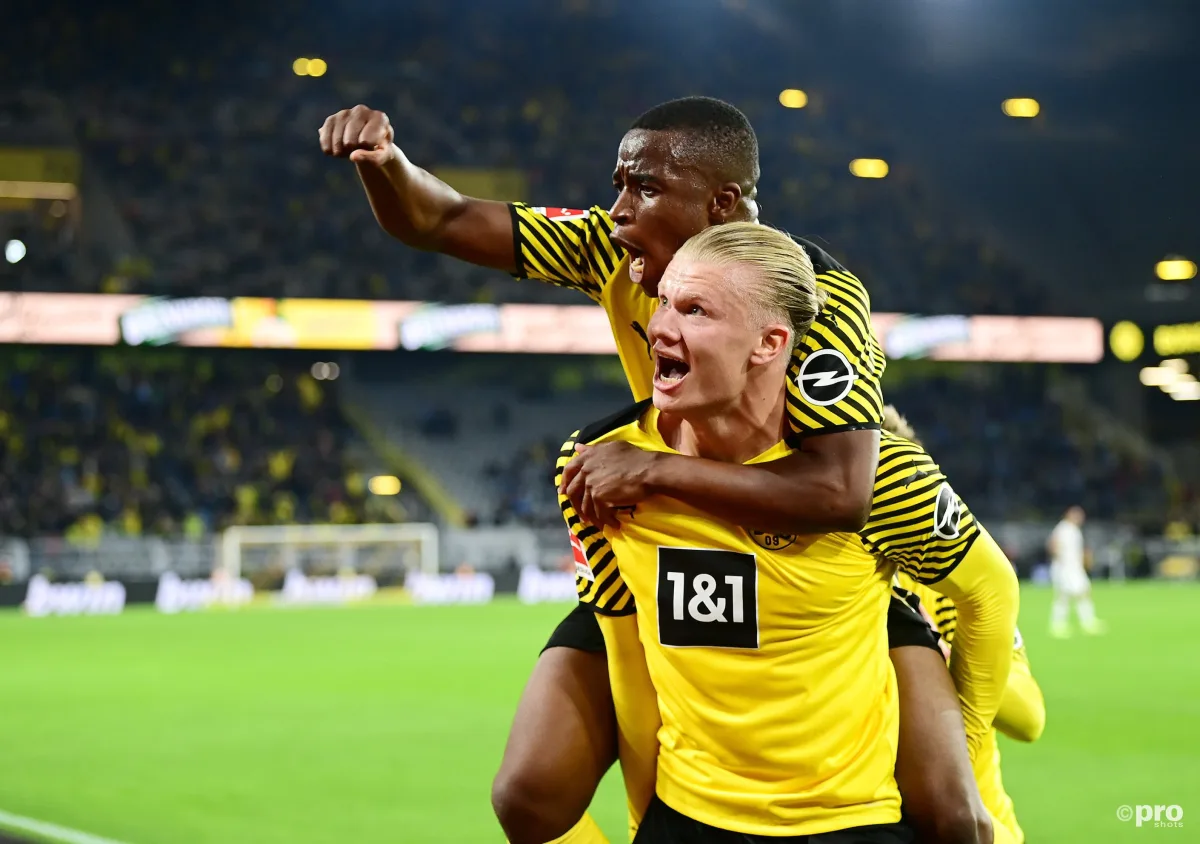 Pep Guardiola reportedly sees Youssoufa Moukoko as an ideal long-term replacement for Erling Haaland at Manchester City. Does he have a point?
As FootballTransfers insider Steve Kaye revealed on Thursday, Haaland was a Txiki Begiristain signing rather than a Guardiola one, and there is an understanding that the club will cash in on the Norwegian in due course.
Haaland has hit the ground running since his €60m summer arrival from Borussia Dortmund, scoring 42 goals in 37 games in all competitions, but the Sky Blues could turn a €180m profit once his release clause activates in 2024.
READ: EXCLUSIVE: Man City plan to replace Haaland with Moukoko
At a time when the club are facing multiple charges of breaching Premier League financial regulations, that could prove irresistible, even if it would be anathema to the club's fans.
Would Moukoko be a viable alternative?
Moukoko and Haaland were briefly teammates at Dortmund, and the big Norwegian has previously described the 18-year-old Germany international in glowing terms.
"I think he's the biggest talent in the world right now," he said after Moukoko became the Bundesliga's youngest ever debutant in November 2020. "He's much better than I was at his age."
READ: Haaland turns down €25m offer to sign major new contract
Haaland had significant ammunition for such a claim back then - Moukoko had scored 141 goals in 88 academy games for Dortmund after all.
Two amazing finishes from Moukoko

The kid is special 🔥 pic.twitter.com/Z6kROKEVWm

— Football Transfers (@Transfersdotcom) November 5, 2022
But now both are playing senior football, Haaland is well clear - of Moukoko and almost everyone else in world football.
While Haaland has plundered his goals at rate of one every 68 minutes this season, Moukoko's six for Dortmund's first team have been scored every 228 minutes.
Moukoko does have one more assist in 1,500 less minutes of football, however, and it is this stylistic difference that might appeal to Guardiola.
Pep has long had a difficult relationship with No.9s. He got accused of treating 'Ferrari' Zlatan Ibrahimovic like a 'Fiat' by the man himself at Barcelona, and Robert Lewandowski's record five-goal haul for Bayern Munich against Wolfsburg in 2015 came from the bench.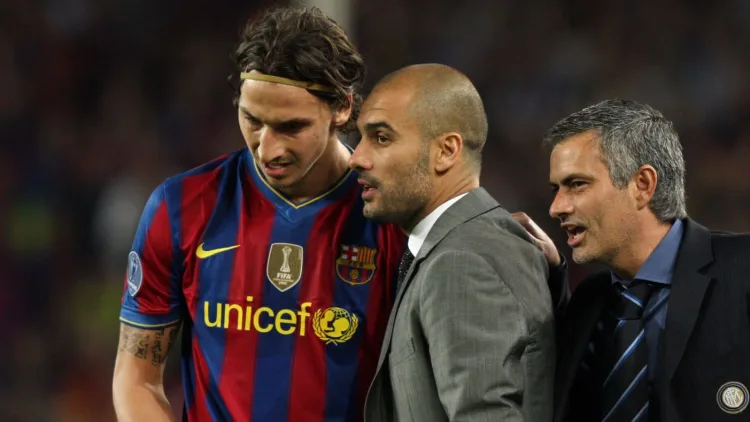 Man City also won the league last season without a recognised striker. This term they have the world's best but are second to Arsenal.
Moukoko also has four years on Haaland, and by the time City are ready to sell, presumably to Real Madrid, Moukoko will be approaching 20, and Dortmund are optimistic his goals will catch up.
It might seem like an April Fool, but there is method behind Guardiola's perceived madness. Moukoko could fit his plan better than Haaland.