Jakub Kiwior: Arsenal's new centre-back is a star in the making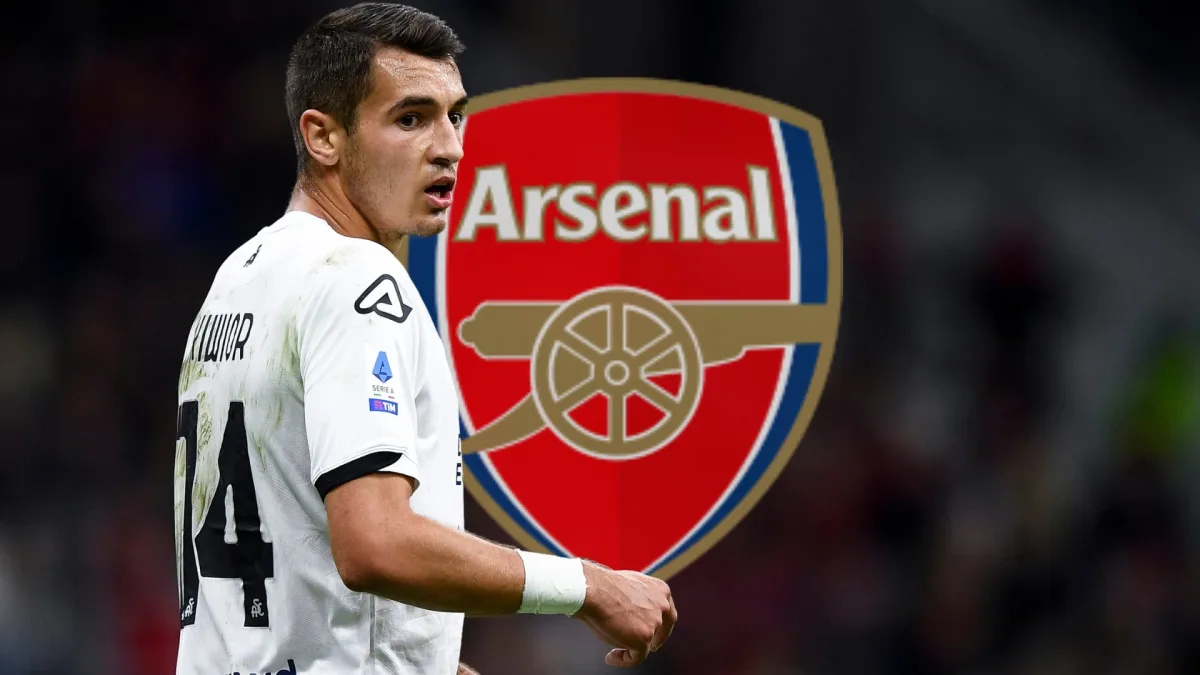 The transfer of Jakub Kiwior to Arsenal from Spezia came as a bolt from the blue late last week.
In an era in which nearly all major transfer rumours are reported extensively, this has come as something of a throwback, with the deal only coming to light when the news broke that talks were already in the "advanced" stages.
The Gunners had initially been expected to sign Mykhailo Mudryk this month, but Chelsea swooped in to hijack that deal. Instead, the Premier League leaders brought Leandro Trossard. Just as that deal was done, reports emerged that Arsenal were also going to add Kiwior to their squad.
PROFILE: Who is Jakub Kiwior? Arsenal's new centre-back star
The total value of the Poland international's transfer fee is around €25 million, which is within the xTV (Expected Transfer Value) range FootballTransfers' model predicts. Around €21m of that is an up-front cost.
So, on the surface, this appears to be a decent piece of business for all parties involved, but let us take a closer look at Kiwior to find out just why Arsenal made this move.
MORE: Arsenal agree terms with Fresneda - Ornstein
Kiwior a ball-winning defender with ball-playing ability
Let us start by assessing Kiwior's career so far and specifically his form at Spezia this season.
Born in the city of Tychy in Poland, Kiwior's youth career began in the academy of his local club. Then, aged 16, he moved to Anderlecht's academy, also receiving a call-up from the national youth team around the same time.
After a couple of years developing in Belgium, Kiwior received an offer to play senior football in Slovakia's top-flight, the Fortuna Liga. He moved to FK Zeleziarne Podbrezov, and after just half a season, was picked up by title challengers MSK Zilina.
After two years with the club, Kiwior moved to Spezia for a transfer fee of €2.2m. It is important to note that throughout this time, he was seen and used as a defensive midfielder, which is where he started his career in Italy too. Eventually, he was shifted out to a wide centre-back role in a back-three and soon started playing at the heart of it.
For that reason, it is even more impressive that Kiwior has stood out as one of the best defenders in Serie A this season. Indeed, SciSports' model sees him that way too, particularly rating his defensive ability close to his own goal.
Therefore, Kiwior has been profiled as a ball-winning defender by our model. As previously mentioned, though, he does not do so high up the pitch, which is why his defensive actions heatmap is focused almost solely in the defensive half, with a large chunk inside the box too.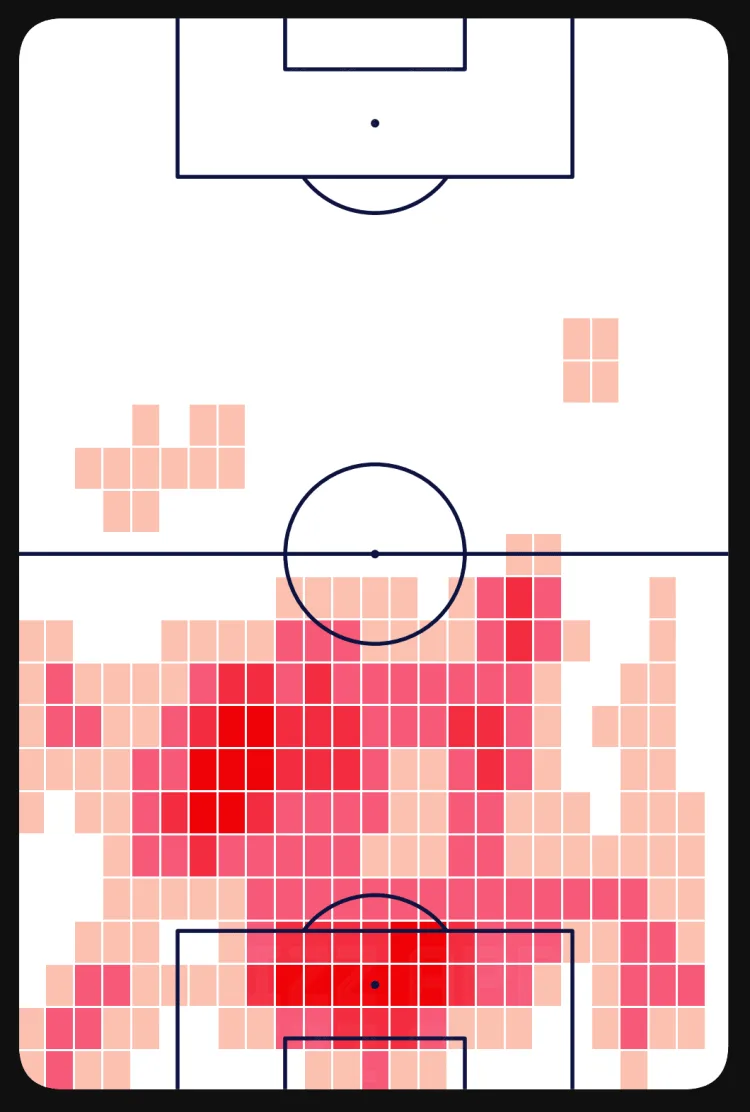 Of course, this is largely influenced by Spezia's defensive style, which features little pressing and a lot more defending in mid and low blocks. For a team with such a style of play, it is imperative to have defenders who are strong in individual duels, and Kiwior certainly fits that bill.
In the 2022/23 league season, he has already won over 100 defensive challenges (the most in the squad) at an impressive success rate of 64%. Standing at just over 6 feet, Kiwior is average height for a centre-back, but he is also strong in the air having won 65% of his aerial duels this season.
His defensive work makes up the majority of his role for Spezia, but this perhaps masks some of his strengths as a player. As aforementioned, Kiwior started out as a defensive midfielder so he naturally is technically sound on the ball, but this has not shone through at Spezia this season.
Playing in the middle of the back-three, the Poland international is expected to be the deepest outfielder even when his side has the ball, which is why he cannot carry it forward too adventurously. Therefore, he can mostly be seen playing sideways passes to his fellow centre-backs, or sending a long ball up the field. His pass map shows that: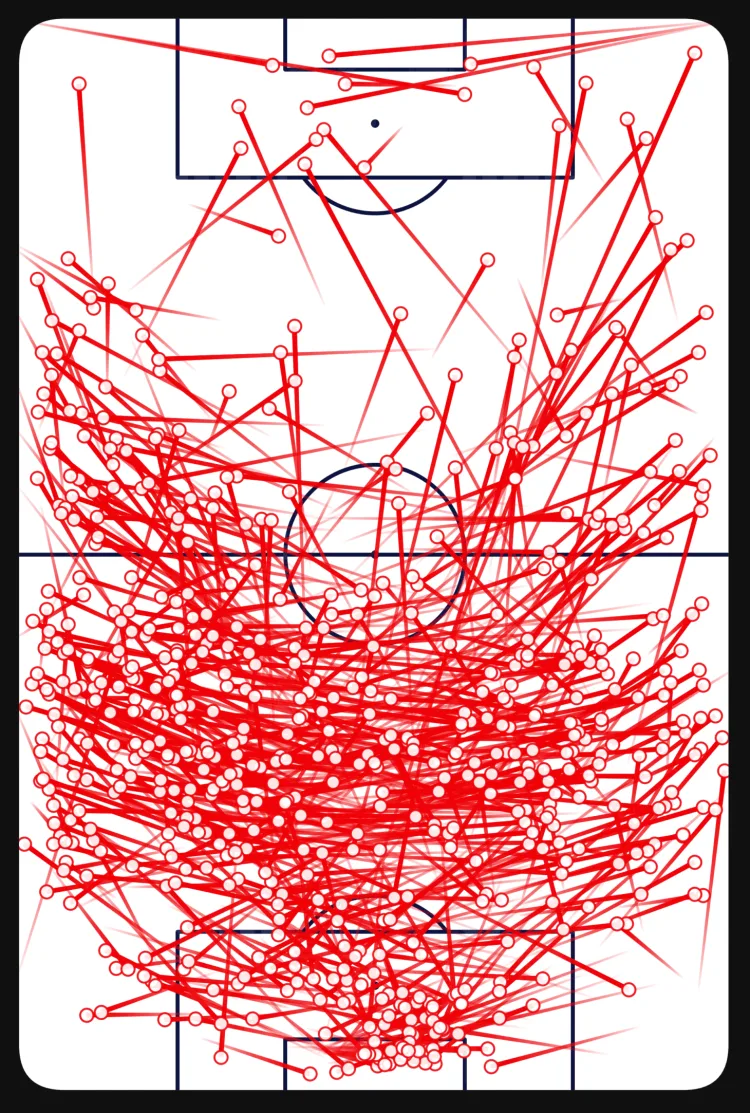 The point is: Kiwior's on-ball stats and data from this season are not a reflection of his actual abilities but more so of Spezia's direct style of play, which he obviously cannot control. However, he should be able to adapt to Arsenal's possession-based system fairly quickly, and will of course continue to develop in London.
Jakub Kiwior role for Arsenal
Arsenal currently have a sizeable lead at the top of the Premier League table, so they are surely not going to fix what isn't broken. In the short term, the purpose of signing Kiwior is very simple: to add squad depth in the back line. The Poland international's left-footedness is handy because the only such centre-back in Arsenal's squad at the moment is Gabriel.
At just 22 years old, Kiwior certainly has a long way to go in his career and will continue to develop, so he could be a contender for a starting centre-back role in the long term but should not be expected to get there immediately. Overall, though, this clearly is a smart and shrewd piece of business from Arsenal again.