Darwin Nunez can become world class if he improves one thing, claims Alan Shearer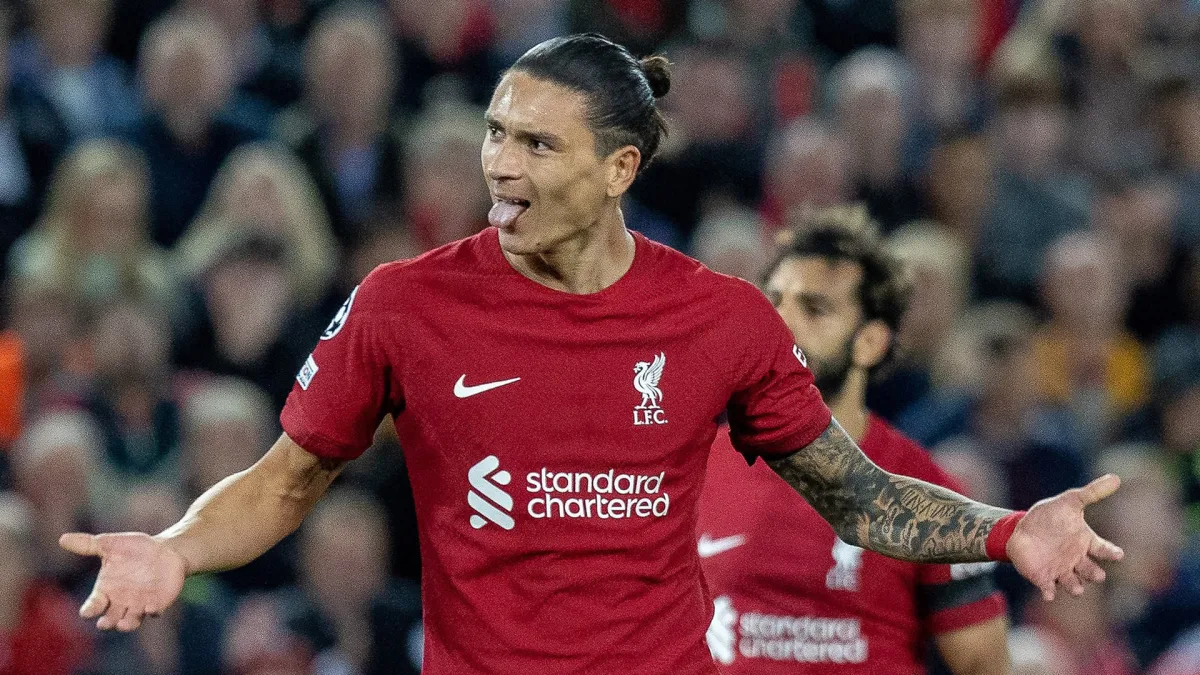 Liverpool striker Darwin Nunez has the capability to become a world-class player, according to Premier League record goal scorer Alan Shearer.
Nunez has been the subject of permanent debate since he arrived at Anfield in the summer from Benfica in a deal that could ultimately cost the Reds €100 million.
Shearer, though, says that the media have been harsh on the striker, who has scored 10 goals in 23 games for Liverpool.
Indeed, the former Southampton, Blackburn and Newcastle hitman believes that Nunez has the potential to go all the way to the top – but he must improve one thing in his game.
MORE: How Cody Gakpo can unlock Darwin Nunez and Liverpool
Shearer on Nunez
"I like a lot of what I've seen with Nunez, who is still only 23, a player with unbelievable talent who may not be a natural finisher. It's obvious — glaringly so — that the Uruguay international needs to find a bit more self-control in front of goal, but I don't see a massive issue there," he wrote for The Athletic.
"What do I mean by a natural finisher? It's when you're comfortable in the positions you're in, when there's no faffing. You're not flustered or over-excited or wide-eyed or looking like you're thinking, "What the hell am I doing here?" Nunez has everything else. He's got lightning pace, which defenders hate, he gets into good spaces and he can finish well. When the ball comes to him at speed, he's deadly. It's when he has time to think about it; that's when it doesn't go right. He snatches at the ball and rushes it.
MORE: Thuram: Why Liverpool fans should be excited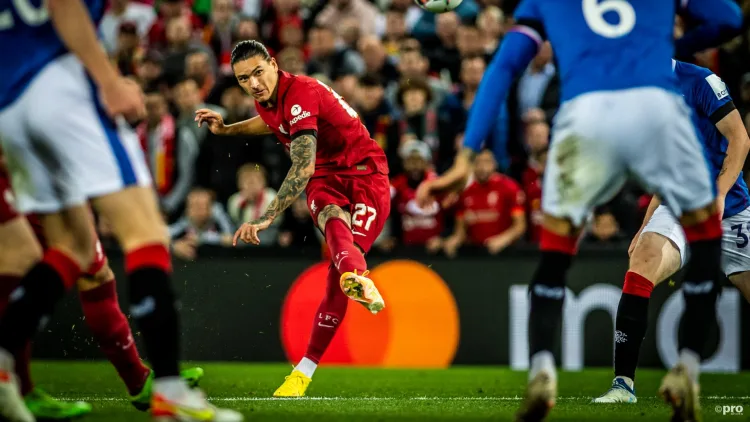 "People talk about his connection on the ball with his finishes, but I wouldn't care. It wouldn't bother me one iota how the ball went in — whether it was pinging off my foot, off my backside, off my shin, whatever....
"The positive thing is that he doesn't care if he misses, but there are things he can work on.
"The most notable thing is that he needs to keep his head when he has more time to think about his shooting.
"If Nunez wasn't regularly getting good opportunities, I'd be fearful for him and Liverpool, but he is."
Nunez is yet to score in the Premier League for the Reds since returning from the World Cup but did net in the FA Cup draw against Wolves.