Man Utd and Real Madrid should consider deadly Dumfries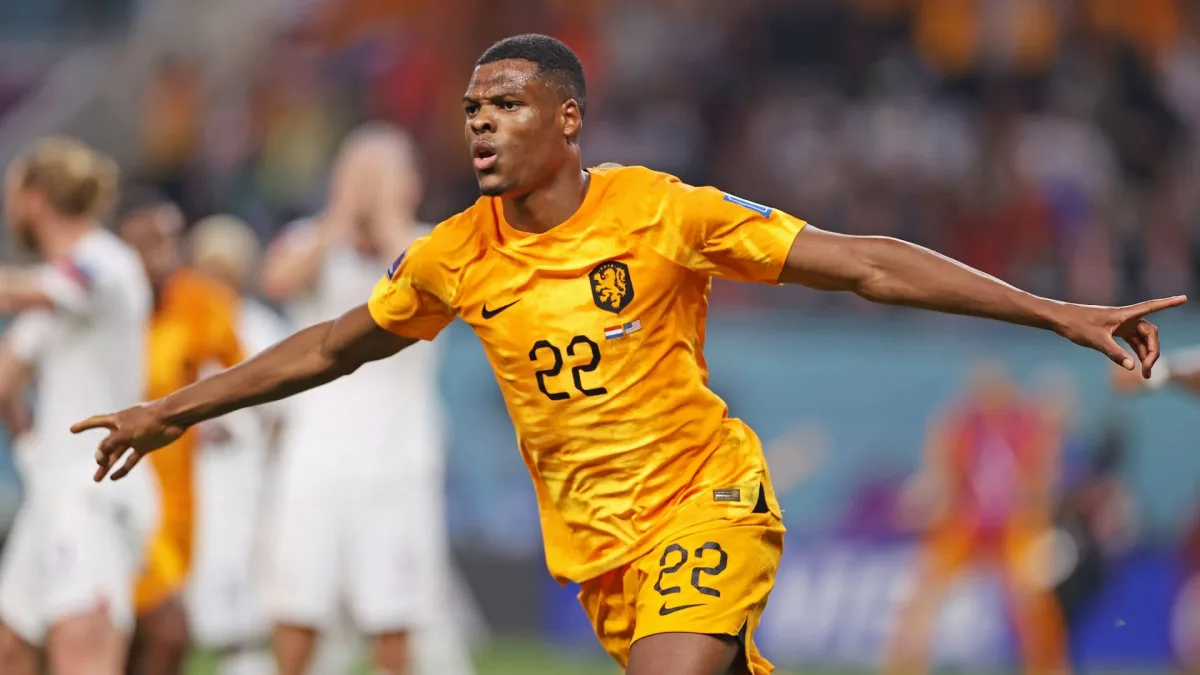 Manchester United and Real Madrid are both seeking reinforcement at right-back, and while the two giant clubs have one eye on Bayer Leverkusen's Jeremy Frimpong, Denzel Dumfries is emerging as a legitimate candidate for both.
Certainly, on the evidence of the 2022 World Cup, Dumfries represents a more oven-ready option than Frimpong.
The Inter defender is keeping his young compatriot out of the Netherlands starting XI and on Saturday gave a demonstration of just what he is capable of as Oranje qualified for the quarter-finals of the competition in a comfortable 3-1 win over the USA.
MORE: Which club has scored the most goals at the World Cup?
Dumfries was the main architect of the victory for the Netherlands.
The Dutch led by two at the break, with both goals a direct result of his raids forward. Indeed, the strikes from Memphis Depay and Daley Blind were virtually identical, with Dumfries breaking beyond the US defence thanks to a run from deep before executing a cutback for his colleagues to score.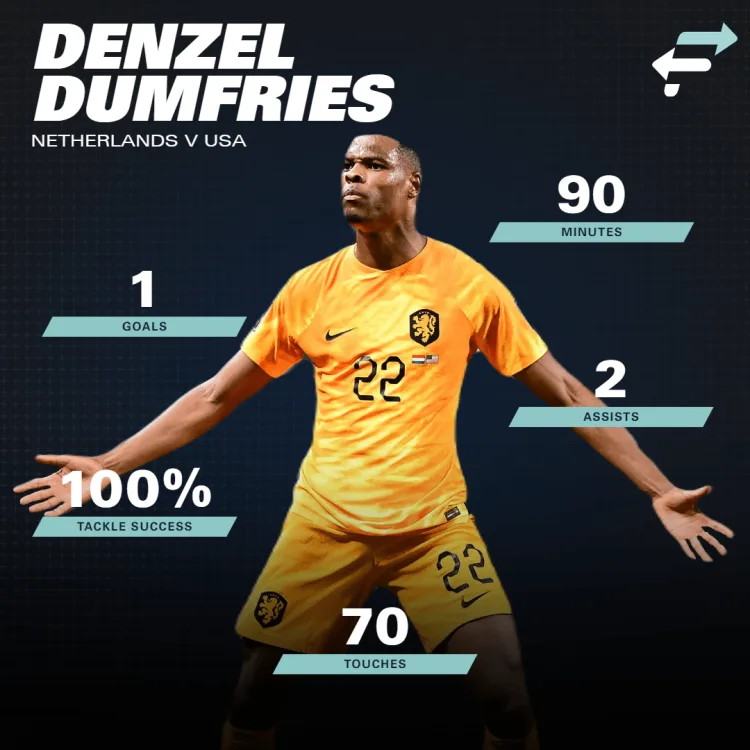 With nine minutes to go, shortly after the Stars and Stripes had dragged themselves back into the match, he showed his attacking instinct to break into the box and score entirely unchecked at the back post.
It was the type of display that made for a compelling case for any suitor.
And Dumfries does indeed find himself potentially on the market. He has endured a modest offensive start to the season with Inter, posting just one goals and three assists across 15 Serie A matches.
MORE: Premier League 'sharks' told to make Enzo Fernandez most expensive Argentine ever
Dumfries v Serie A full-backs: 2022/23
Meanwhile, he is a viable alternative to Frimpong. His strength is clearly offensive, but in comparison to his young colleague, he is strong defensively.
Where Frimpong rates in the bottom third of Bundesliga players in prevention and pressing, Dumfries is in the top 10 in both statistics. He is also comfortably in the top half in terms of recoveries, an area in which the 20-year-old is in the bottom 25%.
Frimpong may ultimately prove to be the stronger option in the long term, but Dumfries has given both clubs a nudge to suggest that if they want an immediate upgrade, he is well worth serious consideration.