Benfica drop Enzo Fernandez transfer hint as Man Utd, Liverpool and Chelsea circle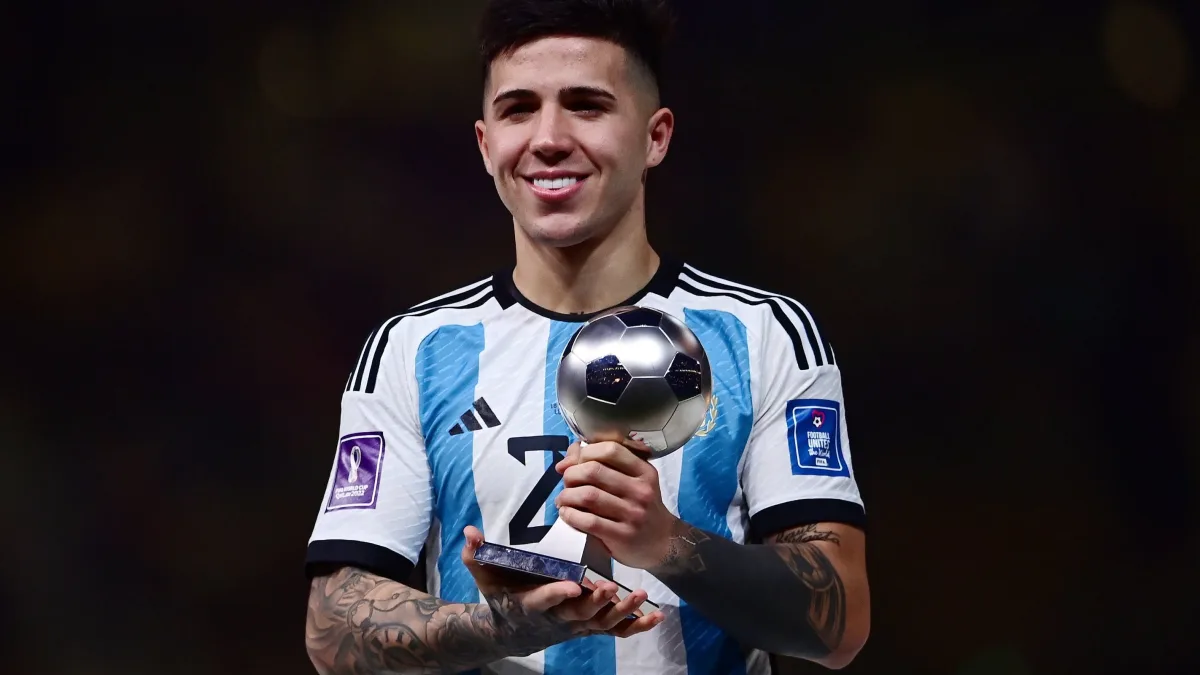 Benfica midfielder Enzo Fernandez finds himself at the centre of a tug-of-war between Premier League giants Manchester United, Liverpool and Chelsea just hours before the January transfer window opens.
Fernandez has burst to the top of the football transfer news agenda in recent weeks thanks to sparkling displays with Benfica, which was confirmed by a strong World Cup performance with Argentina.
Signed from River Plate in the summer for just €12 million, the 21-year-old was already being watched by the Premier League trio before a breakout performance at Qatar 2022 saw him come to prominence to the public at large.
From Chelsea to Man Utd: the status of every club's interest in Enzo Fernandez
Recent reports suggest Chelsea are confident of landing the player, but he will not come easy.
Benfica expect Enzo Fernandez offers in January
Benfica have stated that they have little intention of allowing the player to leave, but head coach Roger Schmidt has suggested that the club is braced for January offers. However, he has informed Man Utd, Liverpool and Chelsea there could be a chance to sign Fernandez.
Speaking in a press conference on Thursday, he said: "Until December 31st we are sure that we have all the players and nobody can leave. For now, we're on the eve of the game and I'm calm. Then the market opens up and when you have players with great talent, you always run the risk of losing players. For now, we're focused on tomorrow's game."
Who is Enzo Fernandez? The World Cup star chased by Man Utd and Real Madrid
Benfica desperate to keep Enzo Fernandez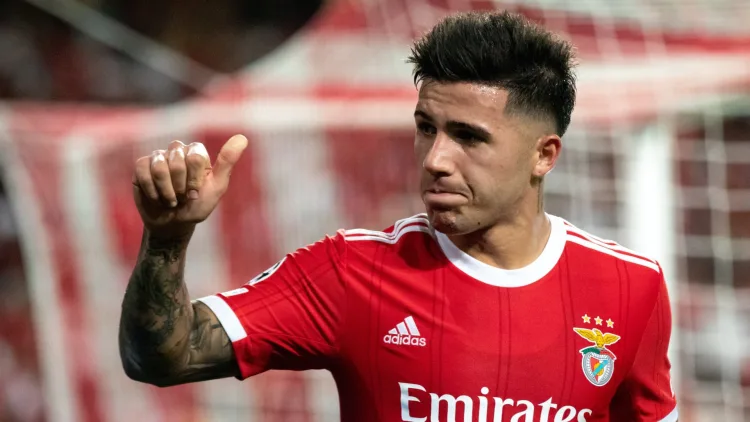 Schmidt hinted that he has been trying to talk Enzo out of leaving the club.
"We all know what football is like. These young people have opportunities, and it's not just about Enzo. If they have opportunities, they have to make decisions, and I respect them. I can advise them, but they only have one career. If I can convince them or influence them in a certain way, I try to do it, but I accept their decisions," he said.
Previously, the club had issued a statement rejecting claims from DAZN that the player wishes an approach from a Premier League powerhouse.
"SL Benfica clarifies that at no time did the president of the club, Rui Costa, utter the words that are being circulated in Italy by DAZN.Sport Lisboa e Benfica reiterates its intention to count on the player Enzo Fernandez until the end of the season," the club's statement said.
Fernandez's release clause stands at €120 million, and it is expected that if he is to leave for the Premier League in January, Man Utd, Liverpool or Chelsea will likely have to reach that figure.