Ranking Man Utd's potential buyers
With the Glazers indicating that they are open to selling Manchester United, takeover rumours have spread like wildfire.
Numerous potential investors from all over the world have been linked with the Old Trafford side, with these people or companies all commanding fortunes that most could only dream of.
Here are those potential investors in Man Utd ranked by fortune.
MORE: Apple ready to make Man Utd the world's richest club
Jim O'Neill – Estimated net worth: $1.5m
Jim O'Neill was part of the Red Knights group that were expected to launch a takeover bid for Manchester United in 2010 that was worth $1.25bn. A former economist, he clearly does not have the financial muscle to make a bid alone, but he has expressed an interest in being part of a consortium to make a move for the club – if the Glazers drop their price.
"[Those figures are] obviously what they're floating, but I don't think that's realistic, especially as the few smart people that might be vaguely capable of putting those kinds of sums together can see the same information the Glazers can see," O'Neill told MEN Sport.
MORE: How much are the Glazers selling Man Utd for?
"Anybody who has been in business and thinks of ownership of assets that people want, you don't need to go to a public statement to attract buyers at a premium. As the years progressed I'm not surprised, if you look at the culmination of events starting the fiasco over the ESL, their ownership had got more complicated in their own heads I think.
"I think they think Chelsea was bought for too high a price and United should be a premium. Now they're slightly strangely and slightly desperately in my view, going so public that they can capture anybody who is daft enough to pay them the money they want."
David Beckham – Estimated net worth: $450m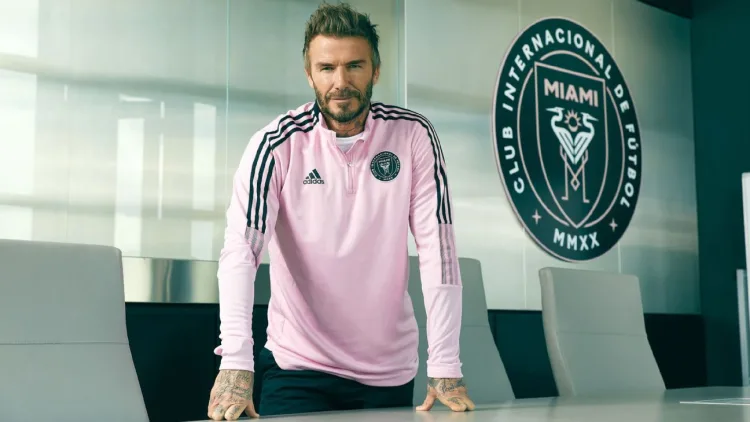 For all his fame, David Beckham is not rich enough to launch a bid to buy Manchester United, which is valued at around $8bn. Nevertheless, he has expressed an interest in investing in the club, much like he has done with Inter Miami in MLS.
Beckham, of course, made his name while playing with the Red Devils, where he came through the youth academy before shining in the first team.
It is thought that prospective buyers could use his name to help their bids for the club.
Sir Jim Ratcliffe – Estimated net worth: $13bn
A lifelong Manchester United supporter, Sir Jim Ratcliffe has long been interested in buying Manchester United, while he also launched a bid for Chelsea in May when the London side was up for sale.
The Ineos founder already controls the fortunes of Ligue 1 side Nice and Swiss side Lausanne, although the success he has had with these clubs has been somewhat limited.
He is reckoned to be one of Britain's richest men, although the Brexit advocate is now primarily based in Monaco.
Dubai International Capital - Estimated net worth: $13bn
The sovereign state of Dubai has been linked with a move to buy Manchester United in a takeover deal that would be unlikely to go down well with supporters of the club, who already have spent years having a difficult relationship with their owners.
It is likely to be Dubai International Capital (DIC) that would purchase the club, having already expressed an interest in Liverpool. Indeed, DIC chief Sameer al-Ansari is a Reds supporter and purportedly a season ticket holder.
The group is estimated to have assets worth $13bn worldwide. This would make Man Utd the third-richest club in the league.
Amancio Ortega – Estimated net worth: $62.2bn
Could Manchester United switch from American to Spanish ownership? That will be the case if billionaire Amancio Ortega, the 16th richest person in the world according to Forbes has his way.
He is an 86-year-old Spanish businessman who has specialised in the fashion industry and notably owns Inditex, which owns Zara, Massimo Dutti and Pull & Bear, among other brands.
"In the street, I only want to be recognised by my family, my friends and people I work with," he has said in the past, which must throw some doubt on his intention on buying one of the biggest football clubs in the world – a decision that will inevitably draw him into the spotlight.
Apple - Estimated net worth: $2.3 trillion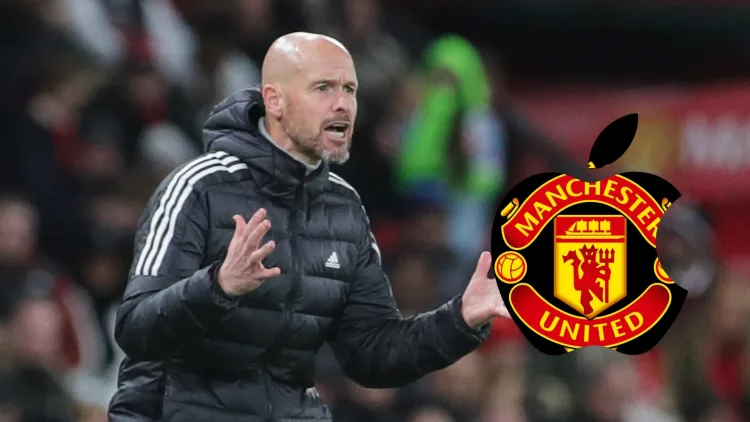 If Manchester United were to be taken over by tech giants Apple, they would become the club with the richest backers in the world – dwarfing the likes of PSG, Manchester City and Newcastle, who are owned by states.
It is estimated that the American company is worth $2.3tn, while they boast an annual revenue of $379bn (£326bn).
The Daily Star reports that CEO Tim Cook is eager to open talks with the Raine Group, who are overseeing the sale.