Why Diogo Costa must be the man to replace De Gea at Man Utd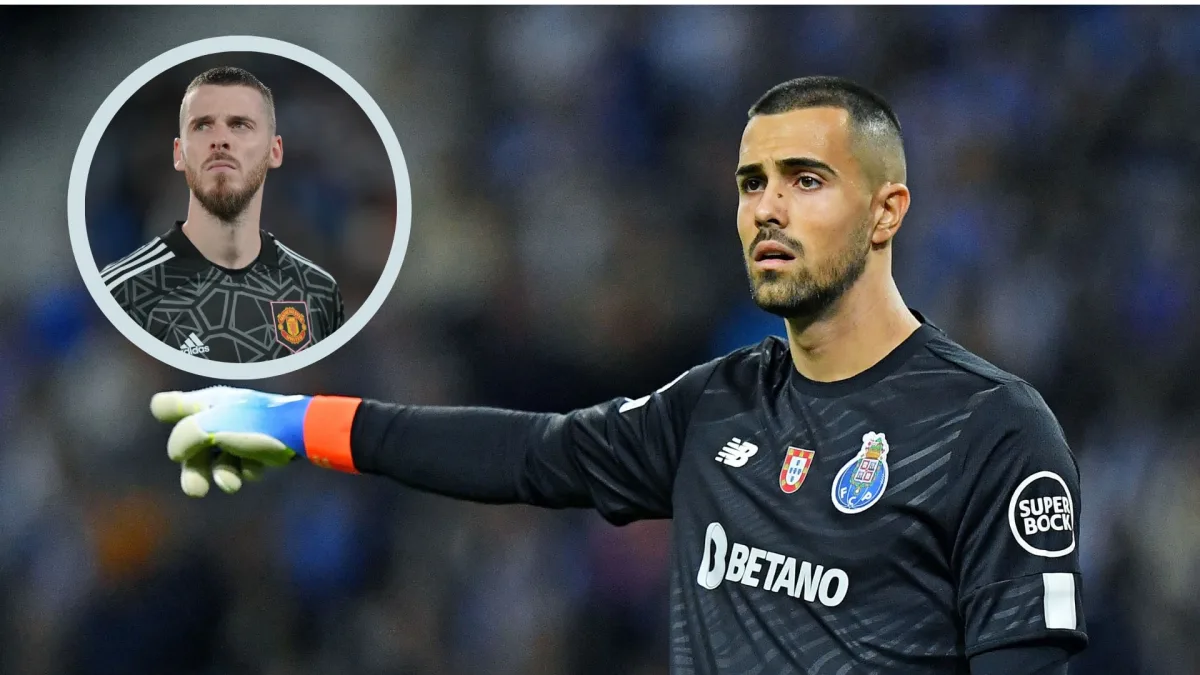 Manchester United have a problem. Manager Erik ten Hag does not trust David de Gea, while Dean Henderson has been loaned to Nottingham Forest and, apparently, is no more reliable than the Spaniard in the eyes of the Dutchman. What to do then?
The number of relatively young goalkeepers who have enough experience to instantly slot into one of the world's very best teams is low. The standout name among those is Gianluigi Donnarumma, but he is already at an elite side in Paris Saint-Germain.
Clubs searching for a goalkeeper face a difficult market. Donnarumma has to be considered untouchable, so any young goalkeeper operating anywhere close to his level could become very hot property.
MORE: Ronaldo in humiliating climb-down after Man Utd release
Portugal goalkeeper Diogo Costa is the one name who falls into this bracket. Manchester United are already said to be monitoring him, even though he recently signed a contract extension at his current club, and if he goes on to impress in Qatar, he will undoubtedly attract many more suitors.
Based on his performances in the Portuguese league this season, there is a strong chance that will happen, so let us take a closer look at his game and see why he is so highly rated.
MORE: Man Utd share price skyrockets after Glazers announce sale plans
Well-rounded skillset
Of course, the primary responsibility of any goalkeeper is to stop shots from going into their net, but beyond that, there are a number of additional qualities a modern goalkeeper is expected to have. Costa has all of them. He is comfortable with the ball at his feet and can play all sorts of passes, while also helping his side defend by proactively claiming crosses and sweeping behind the back line. These are attributes that De Gea does not possess.
His pizza chart from this season highlights his superb shot-stopping ability, as he has a good save percentage and has prevented 2.4 more goals than the average goalkeeper would be expected to based on the PSxG (Post-Shot Expected Goals) model.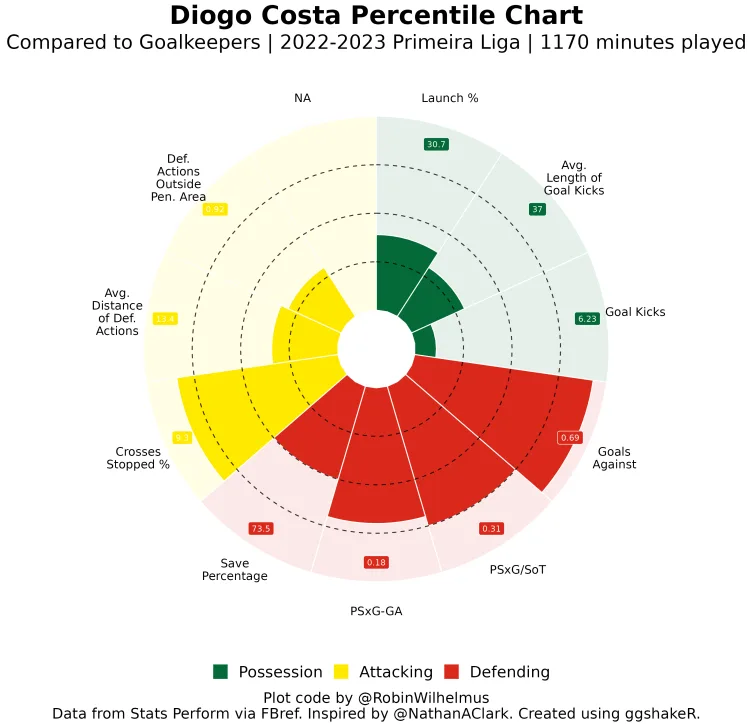 Clearly, his cross-claiming is superb, and the low percentiles in his possession stats indicate the fact that he plays fewer long balls and prefers shorter passes, which is something that is influenced by his team's style.
Costa does not need to make too many sweeping actions since Porto's high press is one of the best in the league, but he does tend to get involved outside the box in possession. His touchmap from the season so far shows that.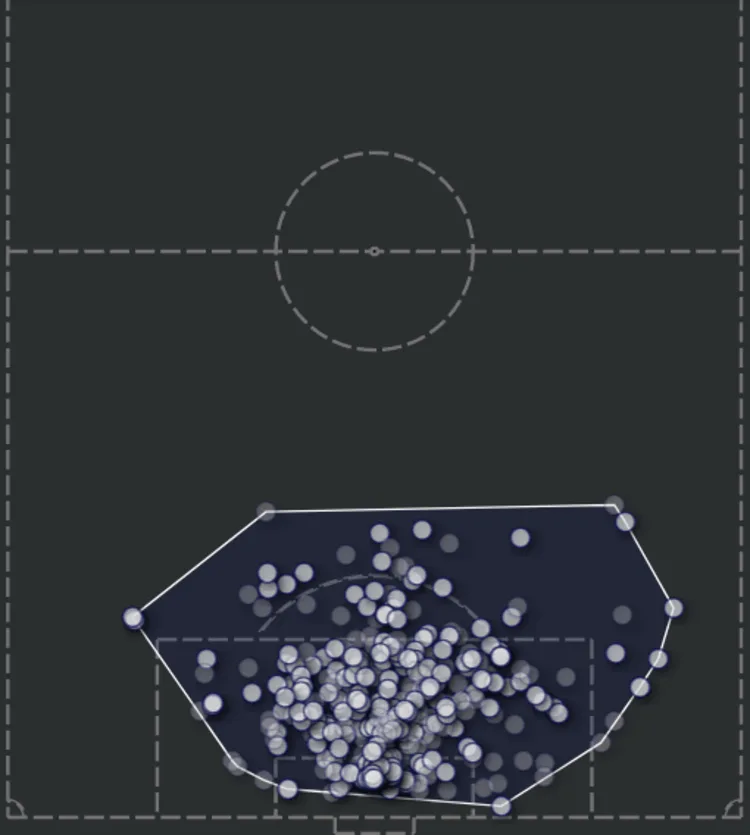 Costa has averaged around 40 passes attempted per 90 in the league this season at a completion rate of 78.3%, so he is secure on the ball. As his passmap shows, he usually tends to play short passes, but also looks to go long and play balls in behind opposition defences when the opportunity arises.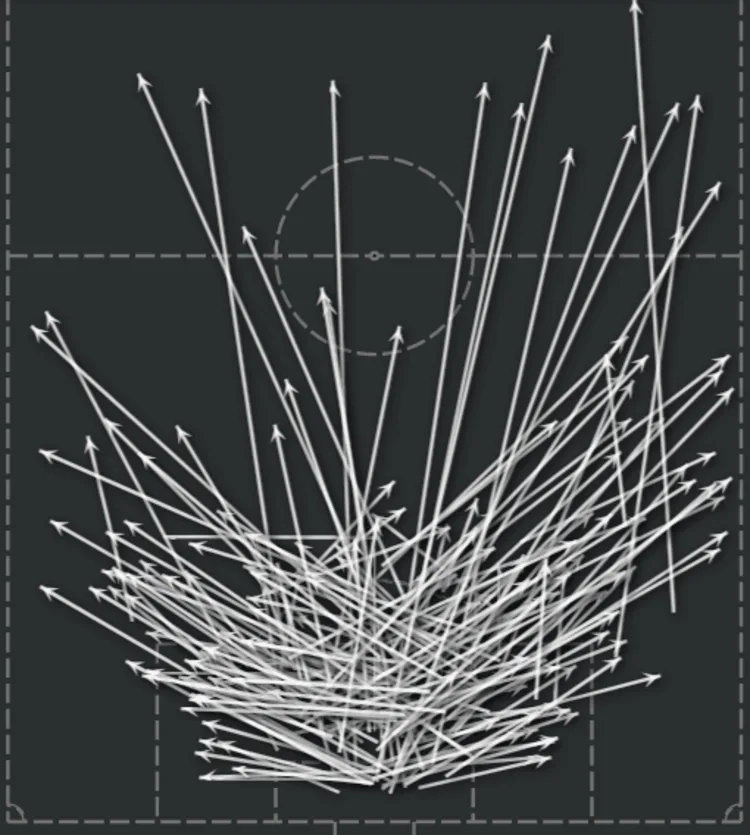 Such a high involvement in his side's play suggests that Costa is regularly involved in building out from the back, and that is indeed the case. Usually, he splits the two centre-backs in possession with the ball at his feet.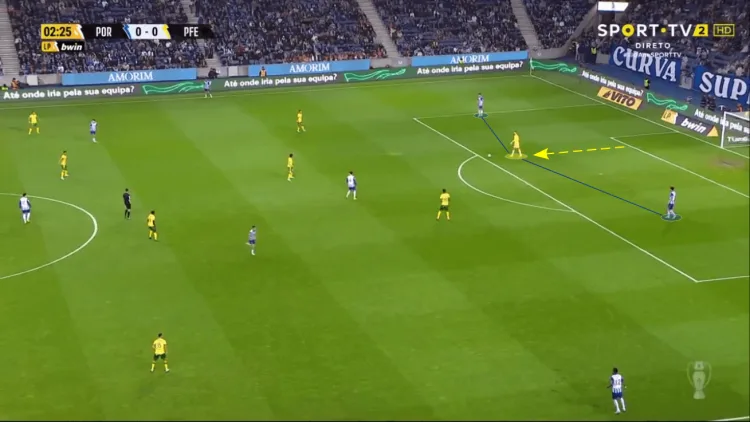 Of course, this is where most of his short sideways passes are played, but as aforementioned, the Portuguese international does not shy away from going long as well. He even has an assist in the Champions League this season as a result of doing that.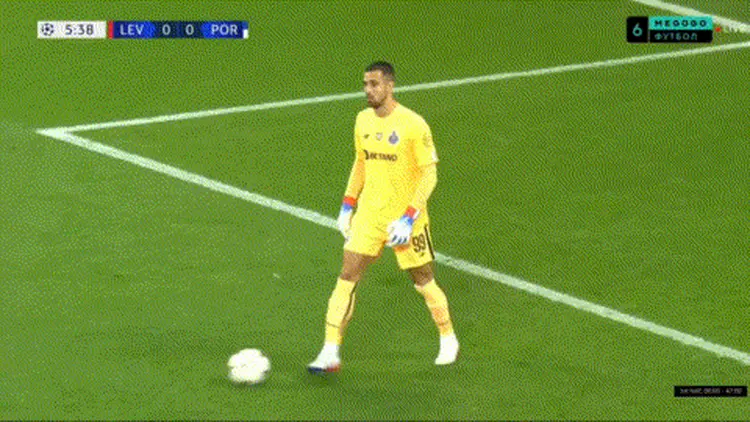 Of course, such long balls are risky passes and do not always come off, but Costa has a completion rate of just over 50% in the league this season, which is not bad at all for this type of passes.
Suitability for Manchester United
The goalkeeper position is perhaps the least influenced by team style when it comes to player scouting for the world's elite clubs since almost all of them look for a modern goalkeeper who is a great shot-stopper as well as being competent with the ball at their feet. Costa is compatible to almost any club in that sense.
However, we will focus on Manchester United since we know they are monitoring Costa, and also because they are arguably the club most in need of a new goalkeeper since there are questions surrounding De Gea's all-round ability.
It should be said that De Gea has become a lot more comfortable with the ball and has also started sweeping up more frequently under Erik ten Hag, but he still is not at the level that most of his compatriots in Europe's best sides are. That is likely the main reason why Luis Enrique has consistently overlooked him while picking his squad for the Spanish national team.
Comparing Costa with the Spaniard, we see that the stats do show De Gea's improvement, although the Porto man fares better than him in most ball-playing metrics, but the shot-stopping stats are far more interesting. De Gea is known as an elite shot-stopper, but Costa has outperformed him in those metrics as well this season.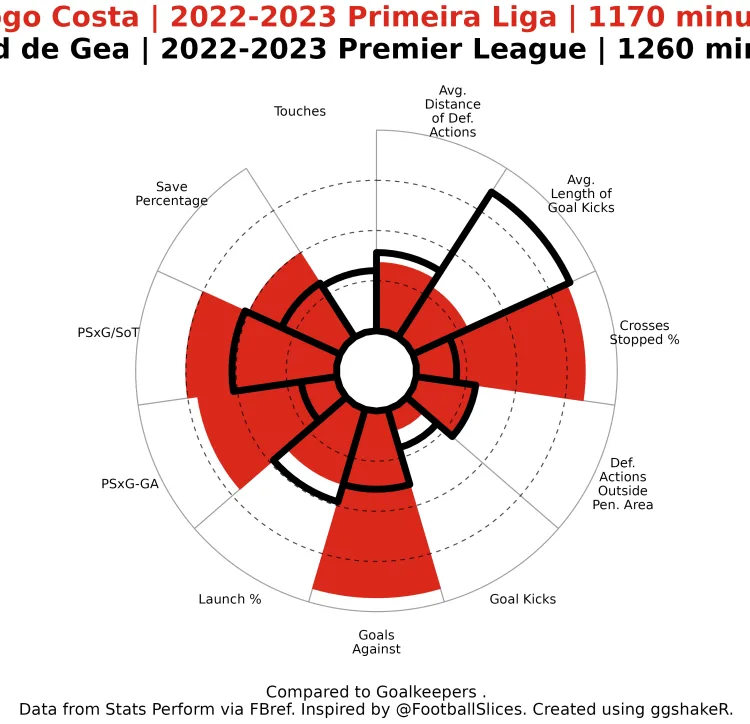 It should be noted that these stats can be quite noisy and this sample size is not enough to draw concrete conclusions on the two players' abilities, but we can certainly say that Costa is about as good at making saves as De Gea is. His superior all-round abilities, therefore, make it possible to make a very compelling case about him being a better keeper for Manchester United.
As previously mentioned, Costa recently penned a new deal that extended his contract at Porto till 2027, but this reportedly does include a release clause. The value of that is said to be around €75 million, which is certainly a very high figure, but for such a talented and well-rounded young goalkeeper at a time when there are not many around, that is a fair price.