Cody Gakpo: Can he be Man Utd's Ronaldo replacement?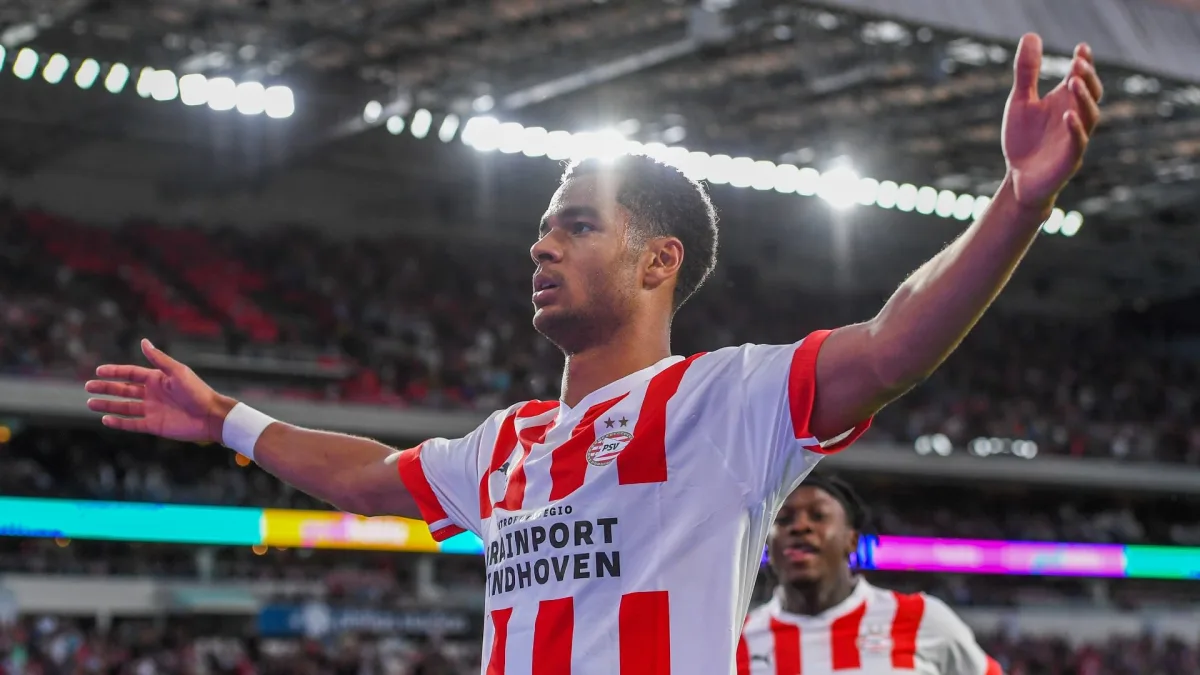 Cody Gakpo has been linked with a move to Manchester United. Would the Dutch attacker be a viable replacement for Cristiano Ronaldo?
Gakpo almost joined United in the summer, but the club then focused their attention on Ajax's Antony - whom they ended up paying €100 million for - and they ran out of time to conclude the Gakpo deal.
Ronaldo started the season with the Red Devils, meanwhile, but Antony's former Ajax manager Erik ten Hag didn't fancy the club legend, and Ronaldo was released from his contract on Tuesday after a scathing interview with Piers Morgan.
READ: From Man City bid to Messi: Ronaldo-Piers Morgan interview IN FULL
Both players are now at the World Cup with their countries, and each are off the mark already, Gakpo scoring a header as the Netherlands beat Senegal 2-0 and Ronaldo converting a penalty as Portugal prevailed 3-2 against Ghana.
Did Ronaldo dive? pic.twitter.com/WqYnQ6GDgb

— Football Transfers (@Transfersdotcom) November 25, 2022
But could Gakpo replace Ronaldo at Man Utd?
The first place to look would be their ability to contribute goals on a regular basis. For all of criticism levelled at Ronaldo for his pressing, or perceived lacked thereof, he bagged one more goal than Harry Kane in the Premier League last season (18 vs. 17) and tallied 24 across all competitions.
Gakpo certainly seems able to deliver on that front. Whilst numbers from the Eridivisie should be taken with a pinch of salt - Dutch football is rated five places below English in the latest UEFA coefficients - the 23-year-old can only score against the opposition he's up against, and he has been doing so prolifically.
READ: Man Utd target Cody Gakpo silences big-game doubters
Gakpo the goal-machine
Last season he contributed 21 goals and 15 assists in 47 games for PSV Eindhoven in all competitions; and this term he has been even more deadly, racing to 13 and 17 in each column from just 24 games at a rate of one every 65 minutes he has played.
Last summer targets De Jong assisting Cody Gakpo goal against Senegal pic.twitter.com/bFOkRDOzFz

— United Knights (@UnitedKnights5) November 22, 2022
Gakpo has outdone Ronaldo for tackles and interceptions over the last year too, winning one each per game on average compared to Ronaldo who needed two games to complete one of either, so he is unlikely to fall foul of Ten Hag's demand to defend from the front.
"I was close to leaving," Gakpo told the Times when reflecting on his failed transfer this summer. "I spoke to Erik ten Hag a few times at Manchester United.
"In the end the deal didn't go through, which was a shame, for me and my development, and because Manchester United is one of the biggest clubs in the world."
Gakpo deserves the chance to prove he could shine on such a stage, and PSV, having run into financial difficulties, might not be able to hold out for much more than the €28.5 million he is currently rated at by Football Transfers' in-house algorithm.
Gakpo would need many seasons to match Ronaldo's overall impact at Old Trafford. But can he replace the Portuguese in the medium-term? It wouldn't hurt United to find out.