Who is Lovro Majer? The 'next Modric' linked to Barcelona, Real Madrid and Arsenal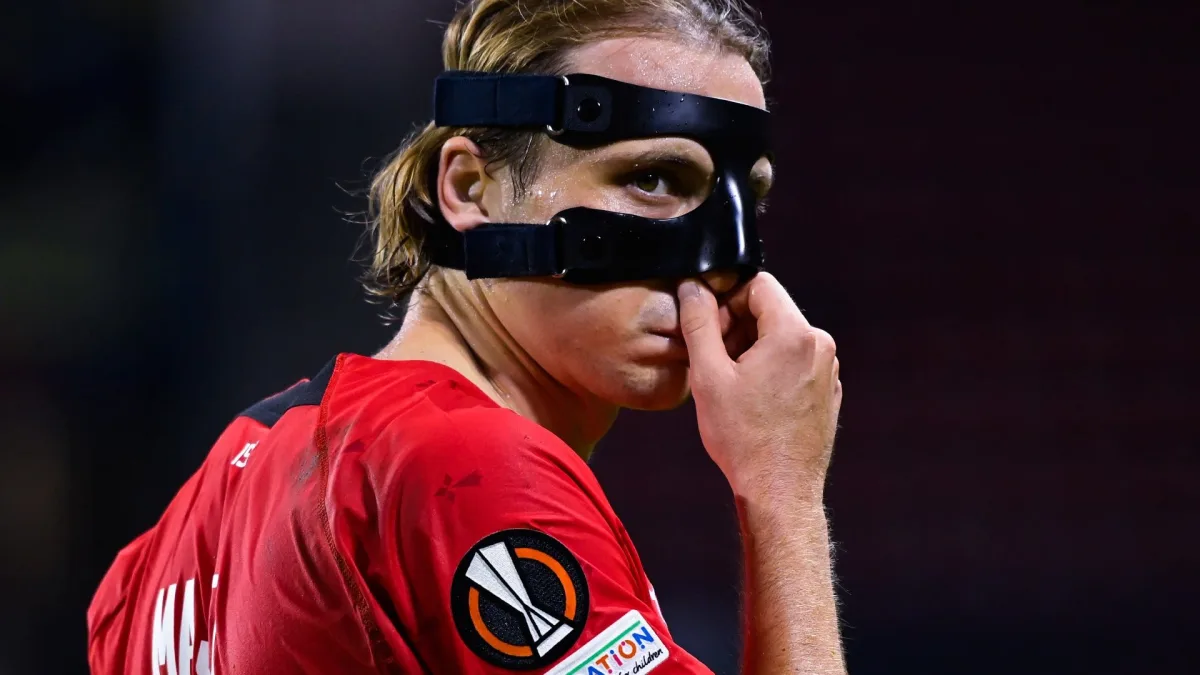 Rennes midfielder Lovro Majer has earned the title of being the 'next Luka Modric', and it is a title that suits him.
Indeed, the 24-year-old Majer has styled his game on Modric, possessing many of the same qualities in possession and the same physical attributes. Even the player's haircut bears more than a passing resemblance to the Real Madrid star.
REVEALED: The most valuable footballers in the world
Such have been his performances with Rennes over the past year, he has started to attract attention from some of the biggest clubs in European football. But what can fans expect of him?
What position does Lovro Majer play?
Lovro Majer plays as a central midfielder. He is capable of playing in several different systems as he can work as a deep-lying playmaker, a box-to-box midfielder or an advanced playmaker.
How good is Lovro Majer?
To be named as the possible heir to a player like Modric is one thing, but to live up to the billing is another. Majer is on his way to doing that, having captured the imagination in France during his debut season after a difficult start because of injury. Indeed, once established in the Rennes starting XI, he was named in Ligue 1's Team of the Season.
His imagination in possession was a key to the excellent season that the Breton side enjoyed, and it allowed them to build a reputation as being the best side to watch in France – even surpassing the PSG of Kylian Mbappe, Neymar and Lionel Messi. Majer was central to this.
Meanwhile, he has credited coach Bruno Genesio's style, saying it allows him the freedom to show his best football.
"He's a great coach, probably the best I've worked with since the start of my career," he said. "He is someone who knows how to put you in the ideal conditions, in training and during matches, and who has a very modern approach to the game, whether offensively or defensively. I think a lot of players really enjoy working with him.
"The football we offer with Rennes is clearly the one I like to watch: lively, attractive football, with lots of goals... It's just fun."
According to SciSports, Majer was the best performing central midfielder in Ligue 1 last season.
Which clubs want to sign Lovro Majer?
Momentum is building to suggest there will be a major battle for Majer come summer 2023. Arsenal watched him play impressively for Croatia during the September international break, and before then there had already been significant interest from Spain.
Of course, Real Madrid have naturally been linked with Modric's successor, but Barcelona are also said to be fond of the player. Atletico Madrid also made a move for him last summer but they were unable to raise sufficient funds to sign him.
Rennes have set a selling price of €60 million for Majer, who is valued at €19m by FootballTransfers but rising fast.
When does Lovro Majer's contract expire
Majer is under contract with Rennes until 30 June, 2026.
How tall is Lovro Majer?
Majer is 178cm or 5ft 8in tall.
What is Lovro Majer's Instagram?
Lovro Majer's Instagram page can be found here. As of September 2022, he has 65.9k followers.