'Lowlifes' tried to steal Pogba and Haaland after Raiola death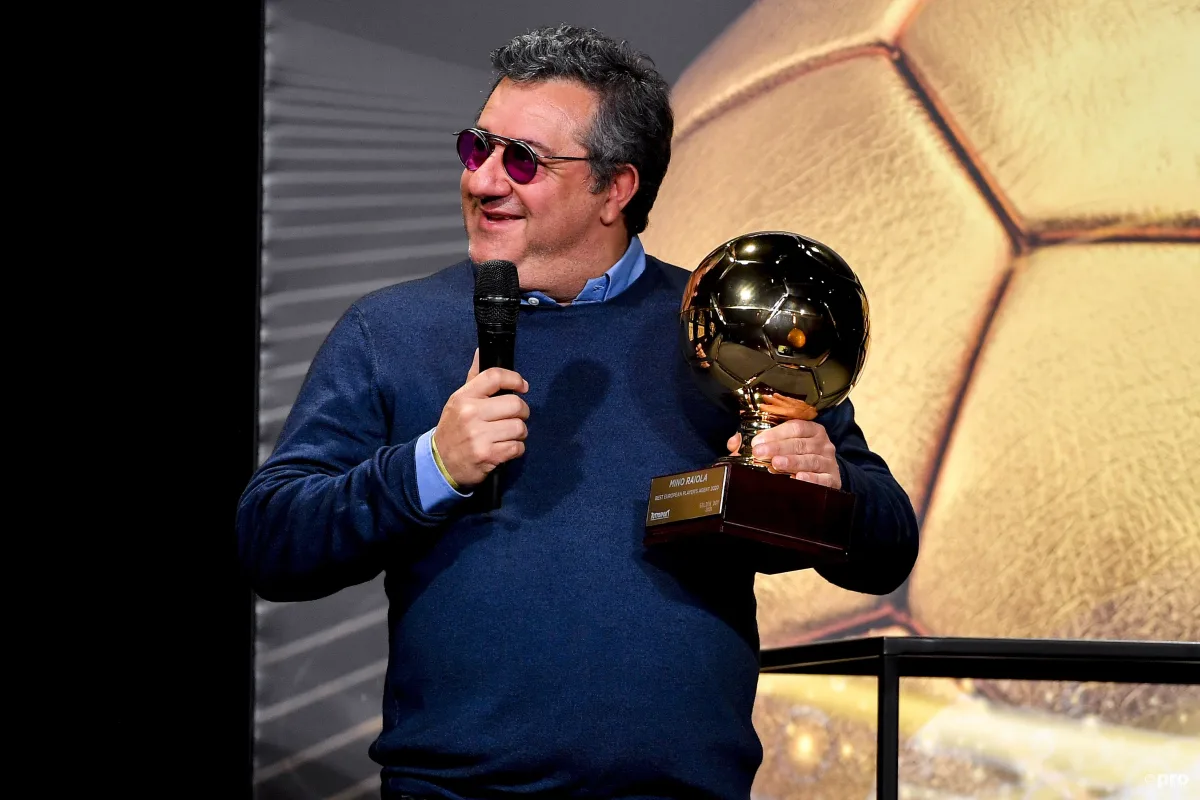 Rival agents attempted to poach the clients of Mino Raiola the day that he died, according to his business partner Rafaela Pimenta.
Raiola was considered a 'super agent' prior to his death in April, noting the likes of Erling Haaland, Paul Pogba and Zlatan Ibrahimovic as his clients.
The Italian was a controversial figure due to his desire to get the best for his players, even if that meant making comments in the media and going against the wishes of their club.
Pimenta took over Raiola's operations following his death, having worked with him for more than 20 years, and the Brazilian lawyer admitted she neglected the grieving process in order to tend to the business of her clients.
Rafaela Pimenta on Mino Raiola succession
"I was maybe going through something that should put my life on hold but the players, of course they loved Mino, but they need to be taken care of," Pimenta told The Telegraph.
"Mino being Mino he had to do this when the [transfer] market starts! I walked directly from his funeral to the office because I did not expect the universe to stop.
"I had [Henrikh] Mkhitaryan, [Walter] Benítez and [Alphonse] Areola who needed to renew or change club. The only way I can appreciate their care, their love, their loyalty is if I give them everything. I could not go home and cry.
"It was: 'OK, let's get this show going.' I said to myself I will mourn after. We renewed Alphonse with West Ham United. If I didn't pick up the phone then they would have signed another goalkeeper, which is fair enough. So it was 'let's work' and so we did."
Pimenta expressed her gratitude to some of her co-workers who acted respectfully towards her and her clients but also blasted the 'lowlifes' who attempted to capitalise on Raiola's death by contacting players directly to recruit them.
Pimenta blasts lowlifes who called players
Pimenta said: "You have other good agents but there are also a bunch of lowlifes who called the players. One called Benítez the day that Mino died. And Wanda, his wife, picked up and she gave him such a tongue-lashing and said, 'You should be ashamed of yourself.'
"Before Mino died they called Alphonse. Thousands of people called Xavi [Simons], thousands of people called Erling, thousands of people called Paul. They called me also and said: 'If you need help I can run the business for you.'"
False rumours of Raiola's death spread across social media a few days before he actually passed and Pimenta insisted she only considered his welfare and spoke to him about life instead of business.
"Somebody said to me the other day: 'Is it true that Mino knew he was going to die and called all the players and made them sign a mandate so that they stay with you?'
Exclusive Rafaela Pimenta interview: Agents tried to steal our players on day Mino Raiola died https://t.co/LoEBQhwyfO

— Jason Burt (@JBurtTelegraph) October 17, 2022
"I said, 'Listen, imagine if someone knows they are going to die? Do you think they are going to think of a mandate and get a player to sign?'
"Mino and I spoke about life; about did it go good or did it go bad? Did he make the right choices? We didn't think about work. It was – 'I wish I had spent more time in Miami!' Not a mandate."