Which players did Mino Raiola represent?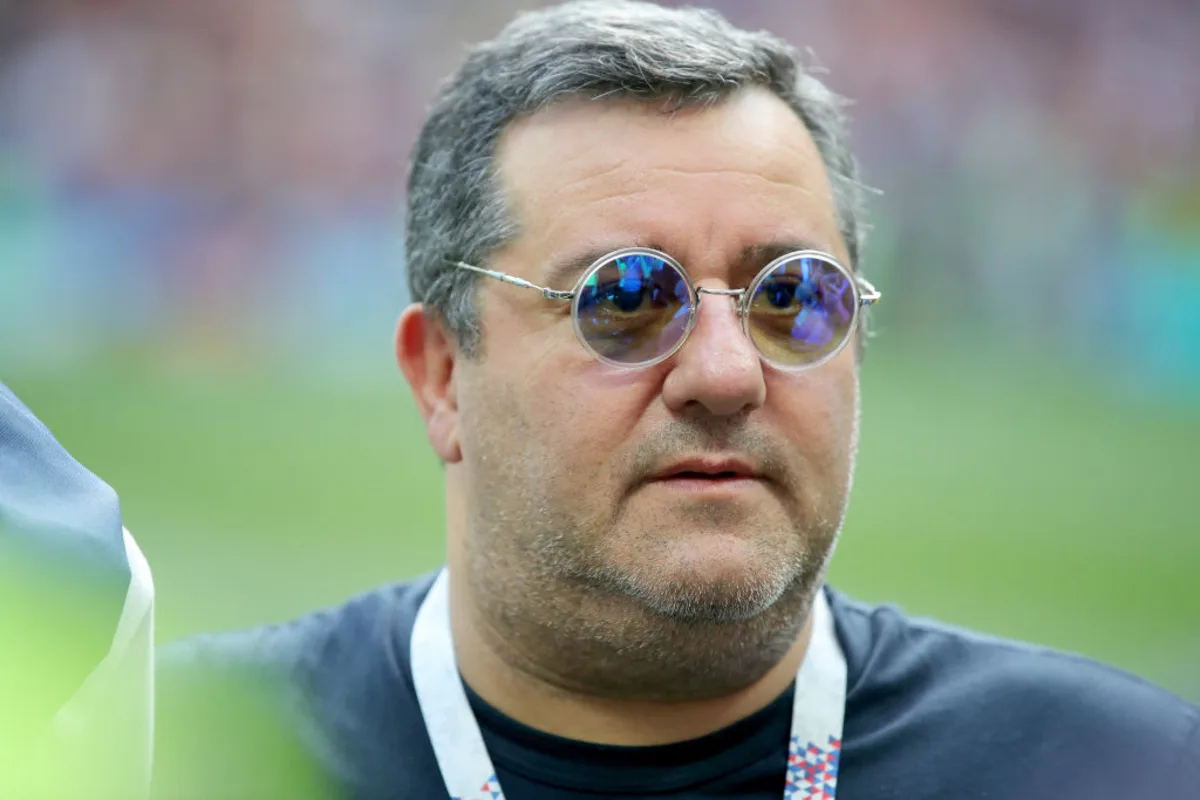 Mino Raiola was one of the best known superagents in world football, having worked with dozens of top players over the course of the years, including Paul Pogba and Zlatan Ibrahimovic.
Rumours circulated on 28 April that he had passed away, but those reports were eventually denied by the man himself, who Tweeted:
"Current health status for the ones wondering: p*ssed off second time in 4 months they kill me. Seem also able to resuscitate."
FOOTBALLTRANSFERS' MOST VALUABLE PLAYERS IN THE WORLD
However, a few days later on 30 April, Raiola's family confirmed his passing following an illness.
Born in 1967 in southern Italy, he moved to the Dutch city of Haarlem with his parents a year later. There, his family set up a pizza restaurant called 'Napoli' and, it's where Raiola would hone his customer service skills, spending his youth as a waiter after progressing from pot washing duties.
Business acumen came naturally to the Raiolas, and Mino in particular. He claims his family ended up with 11 restaurants, and as a teenager, he would be responsible for negotiating with banks or dealing with customer complaints due to his superior language skills compared to his father, another asset that would come in extremely useful in his future career.
Before his 20th birthday, Raiola founded a company called Intermezzo, which helped Dutch companies do business in his native Italy. Unlike most people finding their way in the world, he wasn't satisfied with that. Aged 19, he reportedly became a millionaire after purchasing a local McDonald's before selling it to a property developer.
After grasping the basics of no less than seven languages: Italian, English, German, Spanish, French, Portuguese and Dutch, Raiola decided to go it alone as a football agent after previously being a technical director at FC Haarlem. His first major independent transfer was Pavel Nedved's move from Sparta Prague to Lazio in 1996 after the Czech international had impressed at the 1996 European Championships, helping his nation reach the final.
His list of clients was formidable and contained a number of the game's top performers currently.
Of course, the one in the news in the last few months was striking sensation Erling Haaland, who subsequently completed a blockbusting move from Borussia Dortmund to Manchester City in the summer of 2022.
Meanwhile, Paul Pogba is another player who was represented by Raiola. Another hugely famous client is none other than Milan forward Zlatan Ibrahimovic, while Raiola was at Mario Balotelli's side for the Italian's whole career.
Which top players did Raiola represent at the time of his death?
Selected Raiola clients
| Player | Nation |
| --- | --- |
| Erling Haaland | Norway |
| Matthijs de Ligt | Netherlands |
| Gianluigi Donnarumma | Italy |
| Paul Pogba | France |
| Marco Verratti | Italy |
| Stefan de Vrij | Netherlands |
| Ryan Gravenberch | Netherlands |
| Hirving Lozano | Mexico |
| Moise Kean | Italy |
| Donyell Malen | Netherlands |
| Marcus Thuram | France |
| Alessio Romagnoli | Italy |
| Noussair Mazraoui | Morocco |
| Denzel Dumfries | Netherlands |
| Andrea Pinamonti | Italy |
| Calvin Stengs | Netherlands |
| Myron Boadu | Netherlands |
| Justin Kluivert | Netherlands |
| Mitchel Bakker | Netherlands |
| Walter Benitez | Argentina |
| Owen Wijndal | Netherlands |
| Henrikh Mkhitaryan | Armenia |
| Alphonse Areola | France |
| Pablo Rosario | Netherlands |
| Luca Pellegrini | Italy |
| Brian Brobbey | Netherlands |
| Konstantinos Manolas | Greece |
| Kenny Tete | Netherlands |
| Mario Balotelli | Italy |
| Zlatan Ibrahimovic | Sweden |
Which top players did Raiola represent in the past?
| Player | Nationality |
| --- | --- |
| Romelu Lukaku | Belgium |
| Pavel Nedved | Czech Republic |
| Dennis Bergkamp | Netherlands |
| Marek Hamsik | Slovenia |
| Blaise Matuidi | France |
| Maxwell | Brazil |
| Bryan Roy | Netherlands |
| Federico Bernardeschi | Italy |
Who replaced Mino Raiola?
Raiola's clients/players - including the likes of Haaland and Pogba - are now represented by Brazilian super agent Rafaela Pimenta - who worked with Raiola before his passing.
She subsequently presided over that huge Haaland transfer to Manchester City, and also featured heavily in that controversial Pogba documentary (cunningly titled 'Pogmentary'), which aired on Amazon Prime Video.