Haaland set to SMASH Messi's record of 73 goals in a season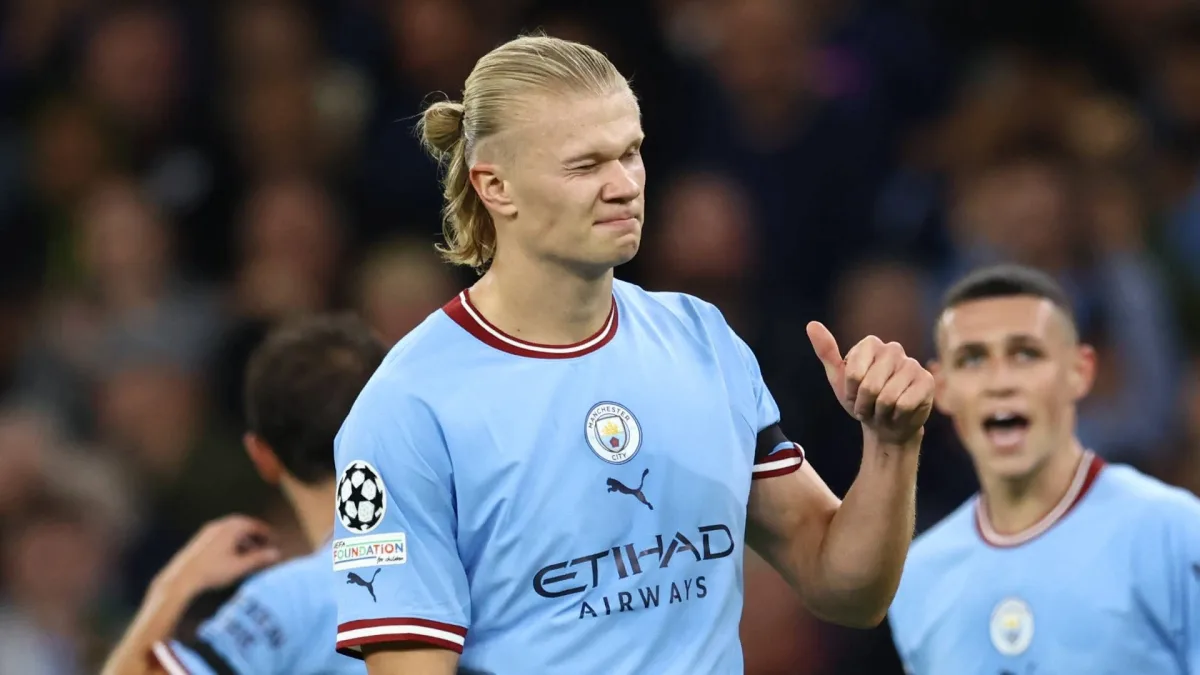 Erling Haaland is on course to reach a staggering 101 goals this season for Manchester City if he continues scoring at his current rate.
The Norwegian superstar has enjoyed a blistering start to the season for new club Man City, already hitting the back of the net a barely believable 19 times in just 12 games in all competitions.
Erling Haaland at Man City: Goals, assists, results & fixtures in 2022-23
This includes 14 goals in just eight games in the Premier League and five in three matches in the Champions League. On Wednesday, he scored two more against Copenhagen.
Haaland has been breaking all kinds of records at Man City so far this season since his €60 million transfer from Borussia Dortmund. He has had the best start in front of goal in Premier League history, while he became the fastest player in the league to hit back-to-back hat-tricks, which he achieved against Crystal Palace and Nottingham Forest. He also became the first player ever to score three home hat-tricks in a row following his treble against Man Utd.
Manchester City still can play a maximum of 52 games if they go the distance in every competition. This includes 30 more Premier League games, 10 more Champions League matches, six in the League Cup and six in the FA Cup.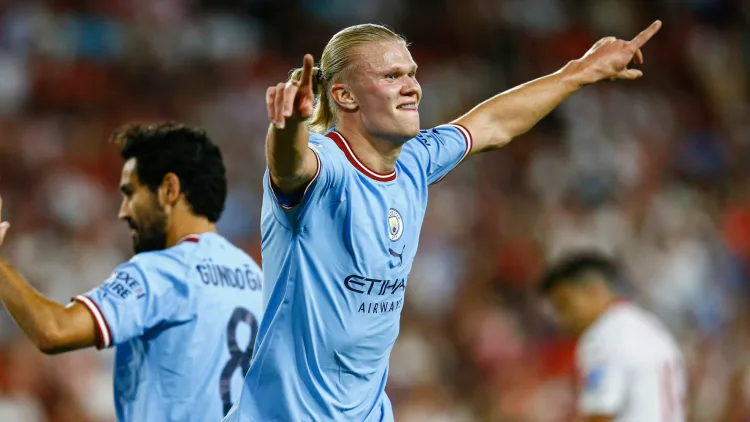 How many goals will Haaland score this season?
If Haaland maintains his current rate of 1.58 goals per game, he will score 82 goals from these 52 remaining matches.
Add these 82 goals to the 19 he has already scored, and Haaland will finish the 2022-23 season with a ridiculous 101 goals!
This will see him smash Lionel Messi's record of 73 goals in all competitions from the 2011-12 season.
Of course, it is highly unlikely that Haaland will play in all of these games as he will be rested in some domestic cup matches, not to mention the risk of injuries, suspensions and the difficulty of City going the distance in every competition.
But these numbers serve to show the sensational goalscoring pace of Haaland so far this season.