Tomiyasu interview gives Arsenal a big transfer headache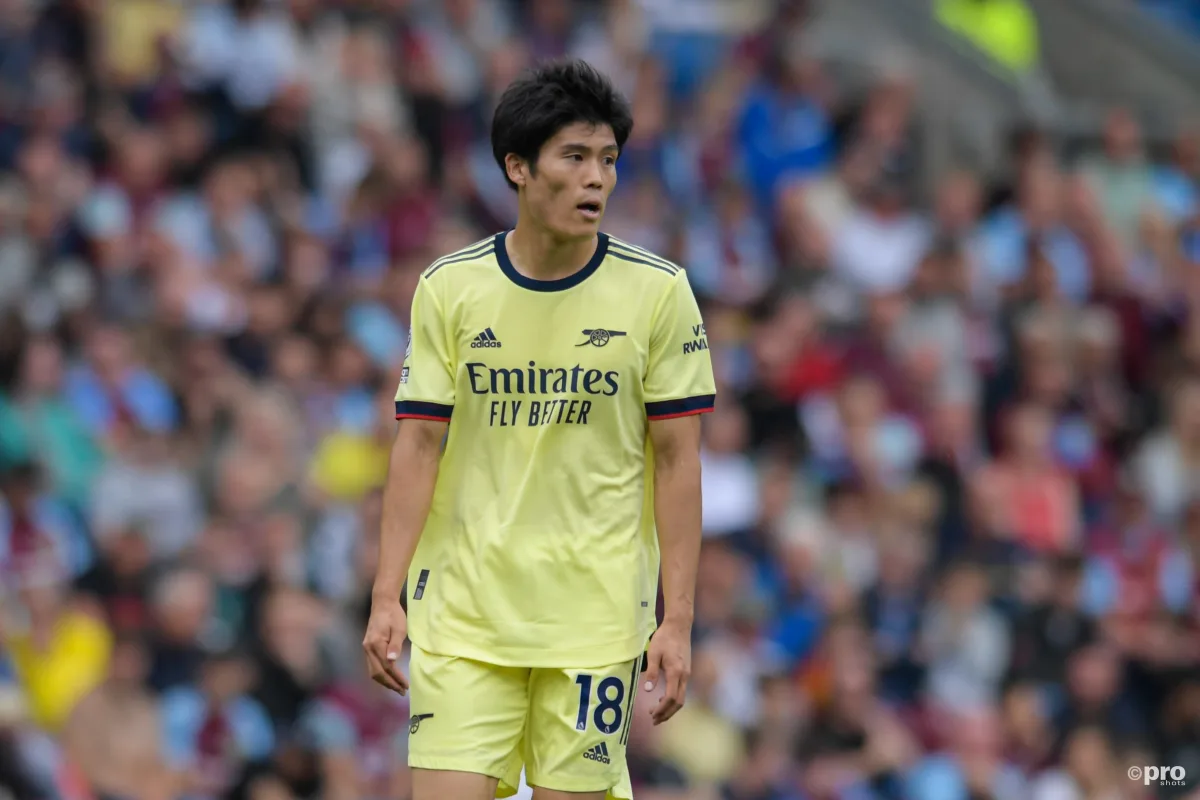 Takehiro Tomiyasu is the most senior specialist right-back on Arsenal's books, but he has only played 71 minutes of Premier League football for the Gunners so far this season.
Arsenal have raced to the top of the league, their six wins from seven games leaving them a point ahead of champions Manchester City.
Tomiyasu missed nine games in the second half of last season with a calf injury, but having recovered in April and with Hector Bellerin leaving for Barcelona on a free transfer, he might have expected to get significant minutes in his position.
Tomiyasu appreciation tweet 👏 #LEEARS pic.twitter.com/5Kv7QU0yaH

— Arsenal (@Arsenal) December 20, 2021
But instead Mikel Arteta has shunted Ben White - a £50 million (€57.4m) arrival from Brighton last summer - from centre-back to right-back to make way for the returning William Saliba to partner Gabriel at the heart of his back four.
Tomiyasu has got off the bench in six of Arsenal's seven league games to date, but speaking on international duty with Japan ahead of the Samarai Blue's friendly meetings with the USA and Ecuador, he expressed his displeasure.
Tomiyasu: 'not satisfied'
"What's required in this league is quite high and I'm not satisfied," said the 23-year-old. "When you look at the players selected as starters in the Premier League games, you'll understand what's required to be there. I'll work hard in order to get my position back."
Tomiyasu joined Arsenal from Bologna in a €14m deal last summer, and he enjoyed 20 starts in the Premier League inn his maiden English top-flight campaign. Arteta has at least promised him more minutes.
"Both [Tomiyasu and White] can play as central defenders as well," he said. "Tomi's been playing left centre-back for his national team Japan. So we have the options there, and we have to utilise them in the best possible way.
"Especially with the number of minutes we are going to have in the next few weeks, and it's great that players are comfortable doing more than one position."