Which teams have the biggest net spend on transfers this summer?
Chelsea have the biggest net spend on transfers of any club so far this summer, with Todd Boehly and the new ownership delivering on their promise to invest in the club having taken over from Roman Abramovich.
Thomas Tuchel's side currently have a net spent of €160.6 million, with Marc Cucurella recently joining blockbuster arrivals Raheem Sterling and Kalidou Koulibaly in signing for the club - each of whom cost €40m or more.
Chelsea have at least recouped €20m following Timo Werner's return to RB Leipzig, while Romelu Lukaku's loan back to Inter Milan has generated a further €8m.
Barcelona were previously top of the net spend table, but their former player Cucurella's move to west London spares the Catalan giant's blushes somewhat.
Big money has been spent on Robert Lewandowski, Jules Kounde and Raphinha, although the free transfer acquisitions of Franck Kessie and Andreas Christiansen - from AC Milan and Chelsea respectively - don't count in this equation.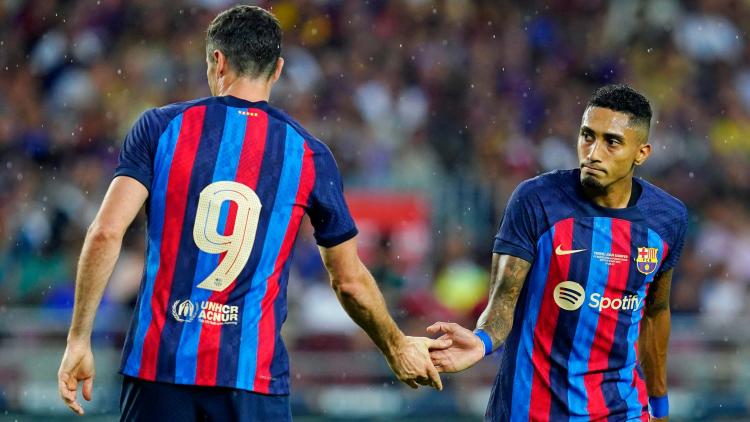 Although they have been desperately trying to offload players, so far Philippe Coutinho's permanent transfer to Aston Villa for €20m is the only meaningful money they have recouped, with Sporting Lisbon also paying €3m to loan Francisco Trincao.
Completing the net spend podium are Arsenal, who have sent some €87.2m Manchester City's way to acquire Gabriel Jesus and Oleksandr Zinchenko. The next Vieira - Fabio that is - cost a cool €35m from Porto as well.
While William Saliba has returned from last season's loan to Marseille, Matteo Guendouzi has made his deal with OM permanent, fetching the Gunners their biggest fee at €11m.
Seven of the top 10 clubs by net spend come from the Premier League, with newly promoted Nottingham Forest perhaps the most surprising name on the list having spent just shy of €95m and only recouping €5m
Newcastle may now be the richest team in world football following their Saudi takeover last year, but they have so far kept the purse strings relatively tight, with Sven Botman's €37m arrival from Lille the most they have spent on a player.
Erik ten Hag might be frustrated that Tottenham Hotspur are the only English club his new employers have a higher net spend than, while Paris Saint-Germain and Real Madrid are the non-English clubs who join Barca among the collection of Premier League big boys.
The 10 teams with the most net spend this summer
| Club | Net Spend Total |
| --- | --- |
| Chelsea | €160.6m |
| Barcelona | €130m |
| Arsenal | €108.3m |
| West Ham | €93.9m |
| Nottingham Forest | €89.8m |
| PSG | €75.2m |
| Newcastle | €66m |
| Man Utd | €63.9m |
| Tottenham | €63.7m |
| Real Madrid | €58.5m |