De Jong didn't have a strong relationship with Ten Hag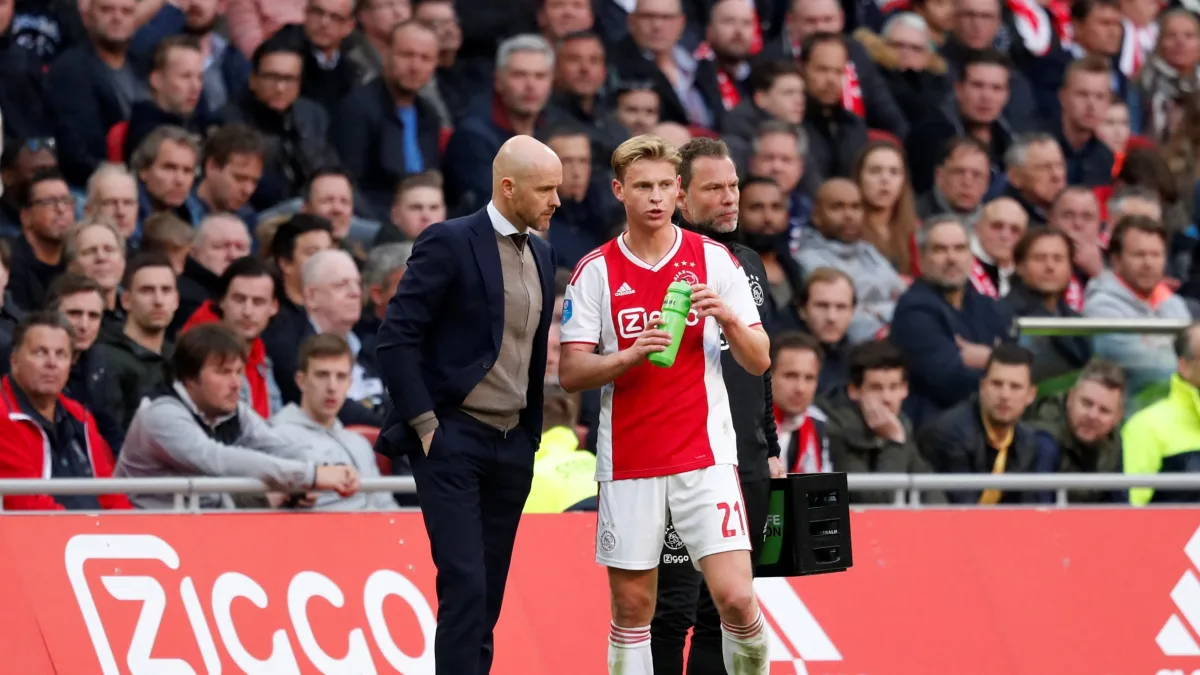 During Manchester United's frustrated pursuit of Frenkie de Jong much has been made of the links between manager Erik ten Hag and the Barcelona midfielder.
But do they really share as close a bond as their time at Ajax would suggest?
While De Jong had broken into the Eredivisie side's first team the year before Ten Hag arrived, it was the new United boss that gave him a regular run in the starting line-up following his arrival from Utrecht in 2017.
Together the pair lifted a league and cup double in 2018-19, while also battling through to the semi-finals of the Champions League that season in a scintillating that ended with an agonising last-gaps defeat to Tottenham.
By that point De Jong's future had already been settled, having agreed a €75 million move to Barcelona amid additional interest from Manchester City and Paris Saint-Germain.
He was the latest young star to roll off the Ajax production line, helping in turn to cement Ten Hag's reputation as a developer of prospects as well as a top-level coach.
The Dutchman's presence at Old Trafford was thought to be one of the keys in sealing De Jong's transfer from Barcelona, but it has not proved so simple for the Red Devils.
'Not desperate for a reunion'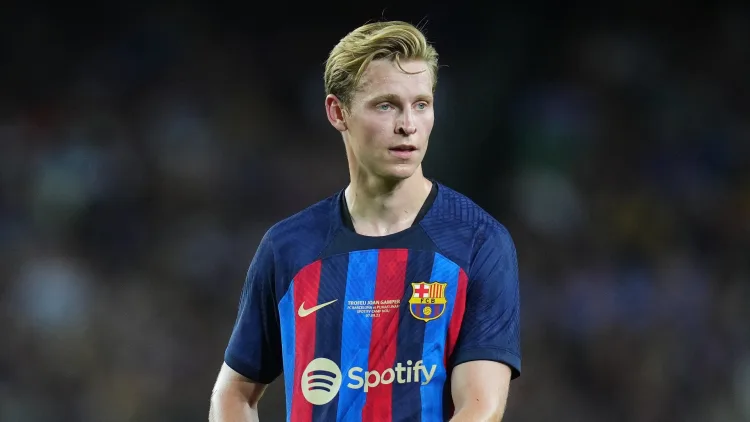 According to CBS journalist Ben Jacobs, there are stronger considerations in play for De Jong than his past links with the United boss.
"I don't think De Jong had a particularly strong relationship with Ten Hag," Jacobs explains.
"It wasn't a negative relationship but it was nothing special, it's not like he's desperate for a reunion with Ten Hag.
"So if you're judging Manchester United and Chelsea with in all likelihood similar wages Chelsea have got London and Champions League football and I think that has some appeal to De Jong.
"But make no mistake, right now the player sees Barcelona still as his dream club, and even if Chelsea were to proceed they would have to pay high wages, probably more so than Raheem Sterling to get him, and there's the small matter of what to do with deferred wages as well and whether the buying club might actually assume that responsibility too."