'Money well spent' - Chelsea fans delighted by Cucurella in impressive debut cameo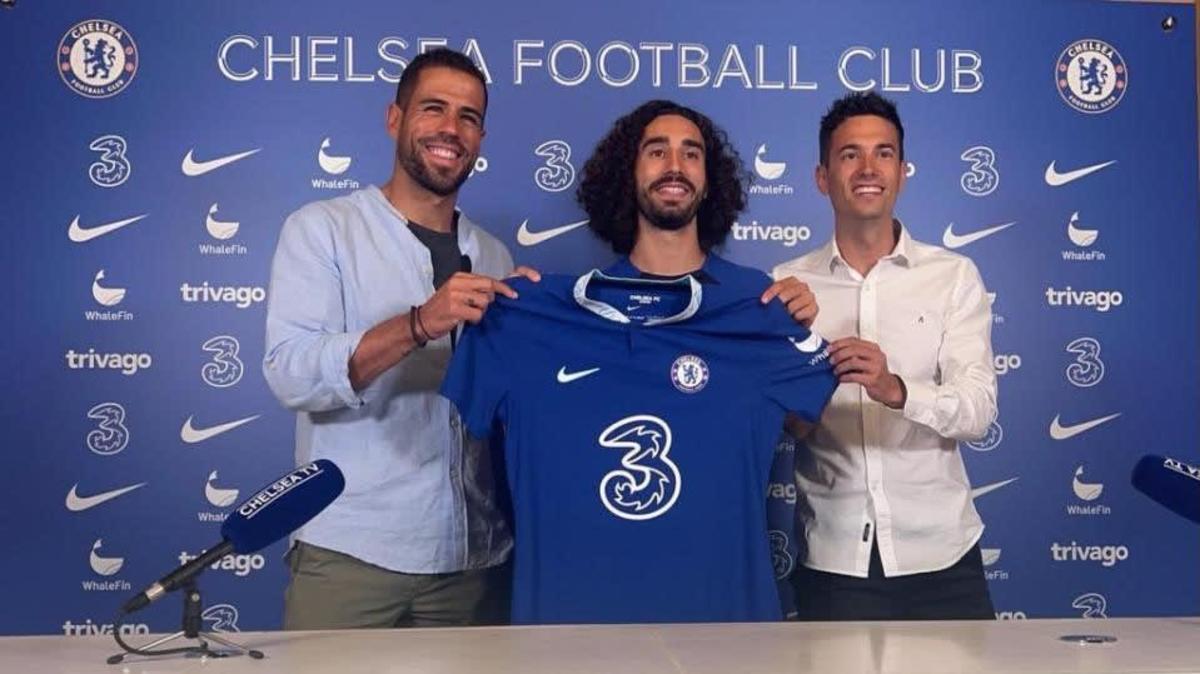 It took Marc Cucurella barely 15 minutes to convince Chelsea fans that they have a real star on their hands.
The 24-year-old left-back completed a transfer from Brighton worth an estimated €73.5 million on Friday to become the most expensive left-back in the history of football.
Given the limited time between his arrival and the Blues' first Premier League game of the season Thomas Tuchel opted against throwing him straight into the starting line-up, instead naming Cucurella to the bench for Saturday's visit to Everton.
And with Chelsea leading 1-0 going into the final minutes the ex-Barcelona youngster got the call, replacing fellow new signing Kalidou Koulibaly and seeing out the game as the visitors kicked off the season with a win.
Blues fans go wild for new signing
Although 74 minutes were already showing on the clock at Goodison Park when Curucella entered the action that proved plenty of time to lift Chelsea fans' spirits during a spirited introduction to his new team...
Welcome to Chelsea, @cucurella3! pic.twitter.com/qhVojNg5Bg

— Chelsea FC USA (@ChelseaFCinUSA) August 5, 2022
Cucurella came on today and looked like he played for Chelsea for years. Just slotted right in lmao. Money well spent.

— Conn (@ConnCFC) August 6, 2022
Cucurella already looks the perfect fit into the Chelsea team and this isn't even the only position he can play to a high level, he can do LB and LCB.

Pundits won't be saying much about the £55m (sorry £62m as they just already add the add ons because it's Chelsea) pricetag. pic.twitter.com/l3hmY3jRGt

— Pys (@CFCPys) August 6, 2022
Cucurella would have cooked for City. Thank goodness he's ours. This'll be fun. pic.twitter.com/oBT9qreron

— Alex Goldberg (@AlexGoldberg_) August 6, 2022
Marc Cucurella Chelsea Debut vs Everton by the Numbers!⚽️

◉ 26Mins Played
◉ 25 Touches
◉ 15 Accurate Passes (88.2%)
◉ 1 Key Passe
◉ 1/2 Crosses
◉ 1 Big Chance Created
◉ 1 Tackle
◉ 2/4 Ground Duels Won

He eats Paella, he drinks Estrella, his hairs f**king massive!🎶#CFC pic.twitter.com/6pbSEG7NTs

— Chelsea Database (@ChelseaDatabase) August 6, 2022
I was just smiling watching Cucurella's movements and pace with the ball. We got a good one.💙 pic.twitter.com/vi7b1Ybpa3

— sophia (@90sSophie) August 6, 2022