Chelsea missing out on Raphinha transfer could be blessing in disguise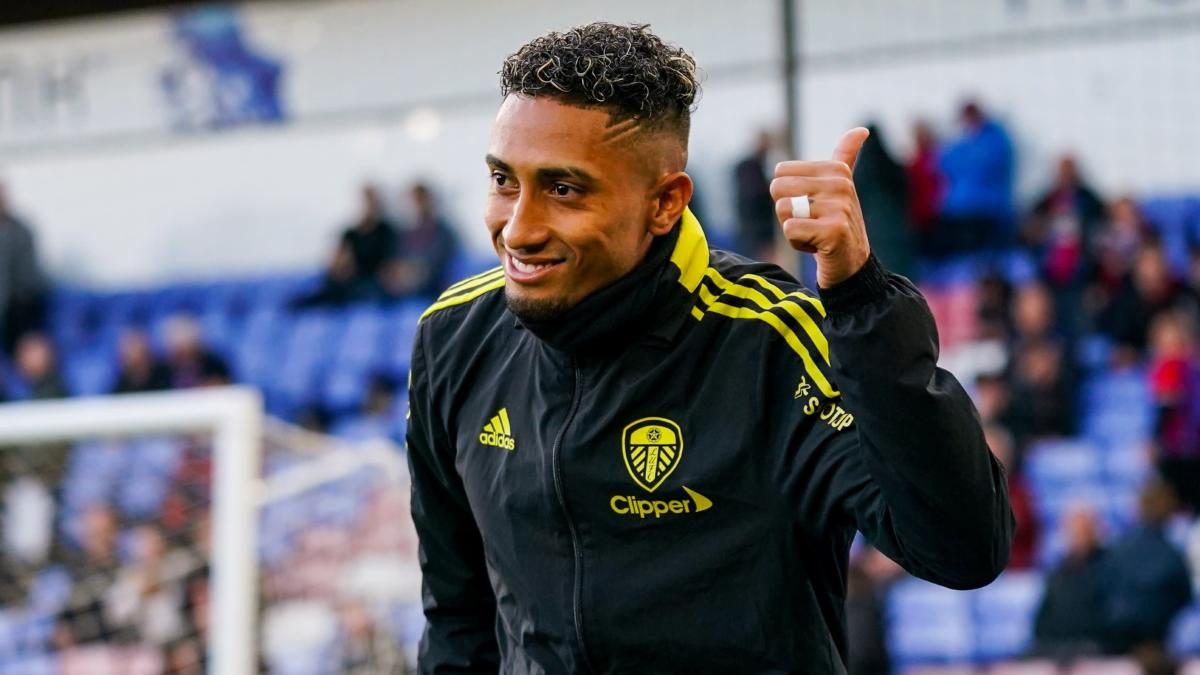 Chelsea are set to miss out on Raphinha after Barcelona made a last-ditch move for the Leeds winger but the change in fortunes could end up being a blessing in disgusise for the Blues.
A fee had been agreed of around £55 million for the 25-year-old but his preferred destination has always been Barca and the Spanish side are now thought to have made an offer of €60m to Leeds.
While Raphinha would undoubtedly be a fantastic addition to any side, Chelsea do not need to push too hard for a player that doesn't want to be there, especially after the disaster of the Romelu Lukaku situation.
Furthermore, Barcelona signing Raphinha would mean they are unlikely to renew the deal of Ousmane Dembele, leaving him with no option but to consider an approach from Chelsea, who previously found his wage demands to be too high.
With Chelsea also close to agreeing a fee of around £45m plus addons with Manchester City for Raheem Sterling, the Blues could end up with two quality players for the same price as Raphinha, softening the blow of losing out on him.
Who needs Raphinha anyway?
Chelsea believed they had pulled off a coup by rapidly agreeing a deal with Leeds for Raphinha under the nose of Arsenal and, initially, Barcelona.
But the Brazilian has been a priority target for Barca all year and they were waiting for their 'economic levers' to kick in, releasing a windfall which would help them finance any deal.
Raphinha's agent, former Barca and Chelsea midfielder Deco, has held talks with both sides but his delay appears to have paid off, with the ex-Rennes man's dream side set to accelerate a move for him.
Having encountered a similar issue with Lukaku last year, the Blues will know better than to pursue a big money deal for a player who would rather play for another team.
🚨 Raphinha has asked his agent Deco to block Chelsea's move for him even though they have reached a €70m agreement with Leeds United.

The Brazilian wants to go to Barcelona, it is his childhood dream.

(Source: @joaquimpiera) pic.twitter.com/6RwTirMx8l

— Transfer News Live (@DeadlineDayLive) July 1, 2022
And with the likes of Callum Hudson-Odoi, Hakim Ziyech and Christian Pulisic all still at the club, a goalscorer capable of playing up front like Sterling may prove to be a more shrewd acquisition.
Sterling was believed to be a target irrespective of the outcome of the Raphinha deal but a move for Dembele could be back on the cards if Barcelona get their man.
The Frenchman is thought to have wage demands of around €300,000 a week, a figure which put off Barcelona and all interested sides, but he is now officially a free agent and not in a position to be picky.
Chelsea's pursuit of Raphinha may end up becoming a game of 4D chess as they've now forced Barcelona's hand, ensuring the player doesn't join a league rival and allowing them to pursue both Dembele and Sterling.
The deal could be a win for all parties and the Blues may end up coming out the other side thankful that they missed out on Raphinha.