Winners and losers from Frenkie de Jong's transfer to Man Utd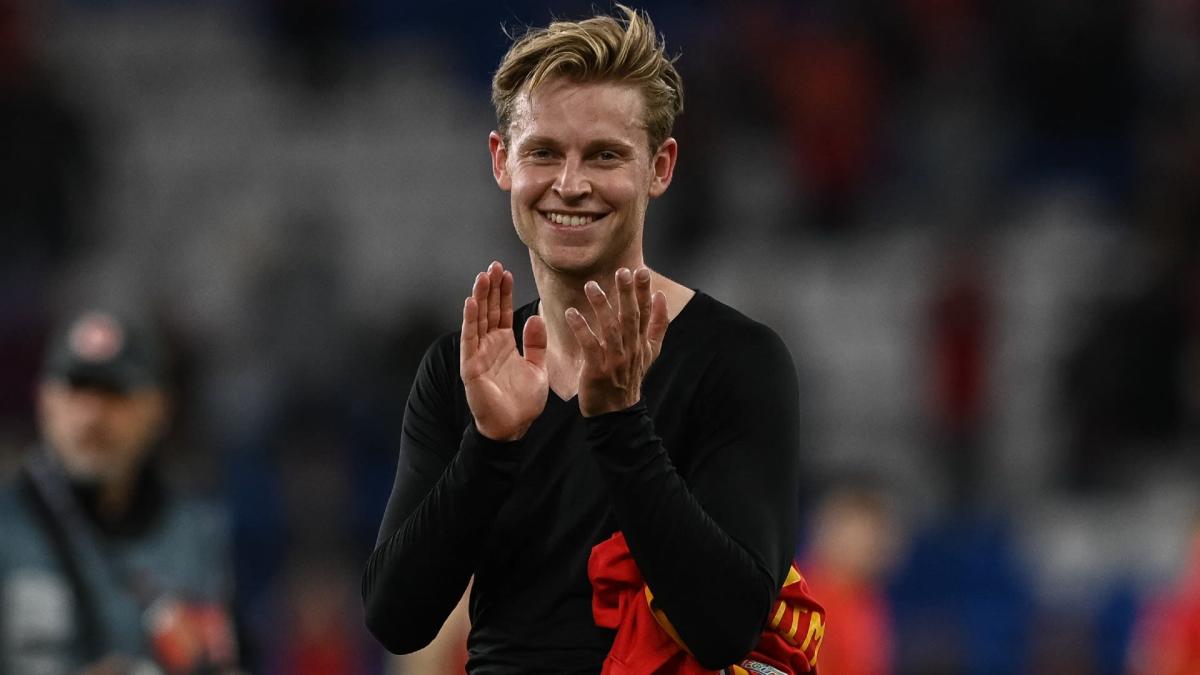 Frenkie de Jong is edging closer to the exit door at Barcelona, with Manchester United lining up a new bid for the Dutch midfielder.
The arrival of de Jong at Old Trafford would represent the first transfer in the new era under Erik ten Hag, with United reportedly set to make a new offer of around €70 million plus bonuses.
But who would be the biggest winners and losers from any prospective deal to bring De Jong to Old Trafford?
The winners
De Jong's signing would immediately be a huge win for Man Utd, bringing quality to a midfield that has been desperate for world-class pedigree for seemingly an eternity.
Tying down a player like De Jong for the prime of his career and convincing an elite talent to spearhead their new chapter, all without Champions League football, would undoubtedly represent a huge coup for United.
The deal also showcases that the club are willing to back their new manager, with Ten Hag having mentioned De Jong as an ideal target during his interview for the role.
While the purchase of an expensive and talented player may thrust pressure on the ex-Ajax boss to succeed, ultimately United hired Ten Hag for a reason and have to trust in his vision for the team.
And the new-look team may also prove to bring out the best of underperforming players for United, such as Marcus Rashford, who has struggled under pressure to be the focal point of the side's attack.
Having an intelligent midfielder at the heart of the pitch would only make things easier for Rashford as well as the likes of Donny van de Beek, who may enjoy a warm reunion with his former Ajax teammate after a difficult time so far in England.
The costly deal will also benefit Barcelona, who have been desperate for cash in any way possible due to their well-documented financial issues.
And, although the Spanish side were not keen to lose a pivotal first team player, the departure of De Jong would allow them to finance moves for the likes of Bernardo Silva and Robert Lewandowski.
👀 Of the 62 players to attempt 5 or more through balls, Frenkie de Jong had the best through ball success rate (77.8%) in La Liga last season pic.twitter.com/rFfkdUwnno

— WhoScored.com (@WhoScored) June 21, 2022
The losers
One person who might feel he has got the raw end of the deal is De Jong himself, with the 25-year-old sacrificing Champions League football in order to join United.
De Jong was initially uncertain over the prospect of the move but United's persistence and Barcelona's desire to bring money in appear to have convinced him.
However, with United's history of expensive flops, De Jong is taking a huge risk by joining the club and headlining an unproven project in a new league.
Indeed, United don't tend to set their big money signings up for success - just ask Paul Pogba, who may be looking at this deal with a bitter taste in his mouth.
The French star could be considered another unfortunate loser in the move, having just left Old Trafford after six disappointing seasons of crying out for a world-class midfield partner.
Pogba departed having only shown glimpses of his true ability and many may be wondering how different his United career would have been had the club signed a player like De Jong while he was still there.