Lisandro Martinez, Jurrien Timber and Antony should learn from De Jong and De Ligt struggles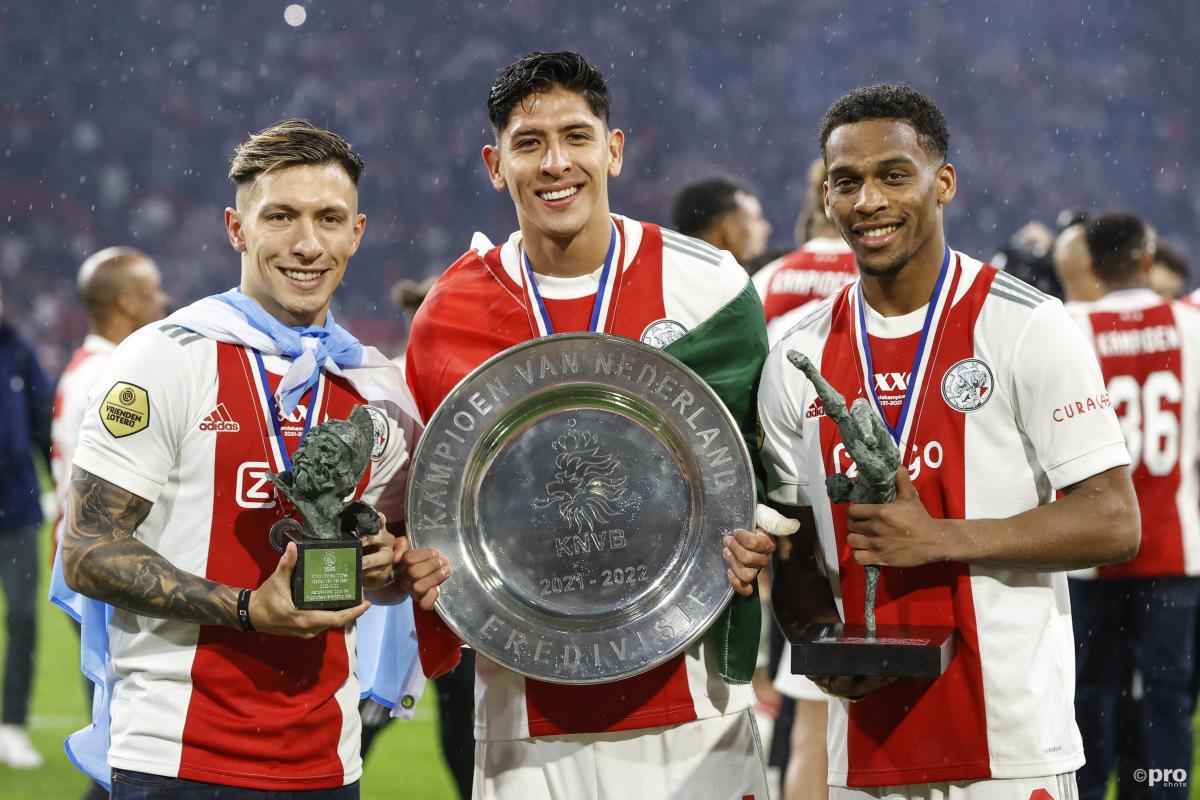 Ajax are already having a busy transfer window, with many of their best players either picked up or being targets for some other top European clubs, including Antony, Lisandro Martinez and Jurrien Timber.
They've already lost Ryan Gravenberch and Noussair Mazraoui to Bayern Munich and could have an even thinner squad ahead of the new season should more players leave in the coming weeks.
It's not uncommon to see an Ajax squad being picked apart – they produce some of the game's best talents, and those players fit the profiles of what many teams want.
Just three years ago, the team that reached the Champions League semi-final was taken apart almost immediately, as Matthijs de Ligt, Frenkie de Jong, Donny van de Beek and Hakim Ziyech left within a few years.
Lessons to learn for Ajax's current players
Those players, though, do serve as a lesson for the current crop: while they did move on to bigger opportunities, their careers haven't gone as planned – at least for now.
A large reason for that is because of the clubs they've picked – with the exception of De Jong, who was fulfilling a lifelong dream, the others went for the best offers immediately, and the risk hasn't paid off.
This is just an incredible goal that sums up everything you need to know about Jurrien Timber.

Great, aggressive defender and then calm, cool, and collected on the ball. Beautiful. pic.twitter.com/1ttz7y8ksw

— Marc Geschwind (@MarcGeschwind) September 18, 2021
Van de Beek, De Ligt and De Jong went to clubs with great instability, as Manchester United, Juventus and Barcelona have struggled in recent times, failing to compete with the best, and in turn, affecting the player's form.
It's hard for players to know which clubs to pick, and it's hard to pick when the right time is to leave - a transfer involves plenty of risk, and very often it doesn't pay off.
Which is why the current crop of players perhaps could do with a bit of waiting an analyzing – with the exception of Martinez, the other Ajax players could do with another year of staying in Amsterdam and improving themselves.
It's been the case in the past where players have left Ajax too soon and struggled: Justin Kluivert's move to Roma and Brian Brobbey's departure to RB Leipzig are two major examples from recent years.
The Ajax group there now has played and competed at a high level for a while, but staying there could work wonders: it was only in this season where Timber and Antony were able to show their best form.
The 2021/22 campaign was seen as the pair's breakthrough campaign, and while Timber has seemingly made the more sensible choice to stay on to secure his World Cup place, Antony should consider the same.
❌ Last-minute winner
❌ First Europa League goal
❌ Ajax hero Brian Brobbey@AFCAjax | #UEL pic.twitter.com/dAWE0UvE2R

— UEFA Europa League (@EuropaLeague) February 22, 2021
They wouldn't want to be in a position where they make a move and are put in difficult scenarios at their new clubs – this isn't a case of having a "strong mentality", rather, it's of making a smart long-term career decision.
It's a different for some of Ajax's other talents like Martinez or Edson Alvarez, who have been with the Amsterdam club for longer and been in the system for a while, so making a move could be less of a risk.
Many of these Ajax are still young – in their early 20s – their big moves will come, but there's no harm in staying and getting better at the club before earning that transfer…it may only be better for them in years to come.