Arsenal must forget Raphinha and target Serge Gnabry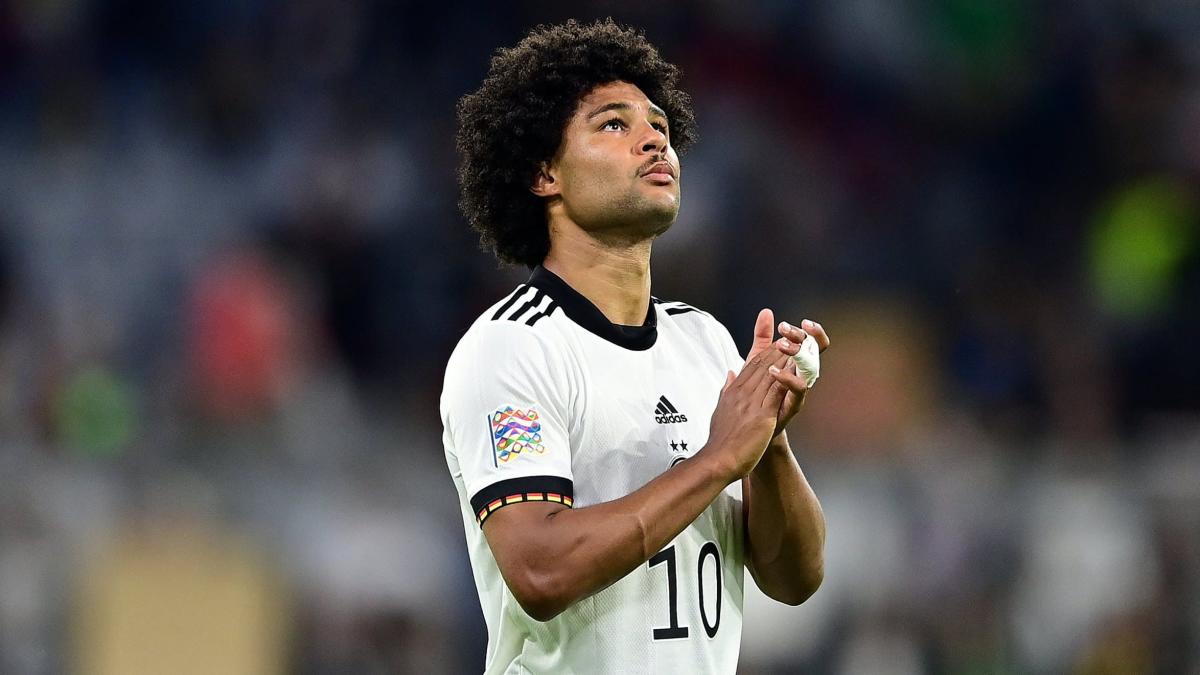 Arsenal continue to be associated with a transfer for another winger, with Leeds United star Raphinha to the fore in recent days.
Manager Mikel Arteta, though, would be better advised to rival Real Madrid in the pursuit of Serge Gnabry, who appears to be readily available to leave Bayern Munich.
While the Bundesliga side appear ready to put up a fight to retain Robert Lewandowski, who is subject to interest from Barcelona, sporting director Hasan Salihamidzic has suggested that the Germany winger could be available to leave this summer.
"We really want to keep him. I hope that he chooses to stay at Bayern," he told Sky Deutschland of a footballer whose deal is up in 2023. "If a player doesn't want to decide for the club, then we can find a solution that makes everyone happy."
Bayern's intentions are clear, here: they want Gnabry to stay on, but not with the same obsession that they have with Lewandowski.
There are clear advantages in picking Gnabry over Raphinha, too. The most obvious one is in terms of price. While Bayern have suggested that Gnabry might be available for a fee of around €40 million, it is likely that the Brazilian will move for around twice as much.
Gnabry v Raphinha 2021/22
| | | |
| --- | --- | --- |
| | Gnabry | Raphinha |
| Appearances | 53 | 45 |
| Goals | 21 | 14 |
| xG | 14 | 14 |
| Assists | 10 | 5 |
| xA | 23 | 14 |
| Duels won % | 52 | 40 |
| Aerials duels won % | 33 | 29 |
| Tackles won % | 58 | 47 |
Furthermore, data analytics specialists SciSports, who work closely with many leading clubs in terms of player recruitment, suggest that Gnabry, who is two years Raphinha's senior, is significantly a better player overall. Statistics back this assertion up, with the German performing better last season in every single one of their key attacking metrics, including passing, crossing, dribbling and finishing.
And the 26-year-old graduate of Arsenal's academy system, he has that intangible quality of the club's DNA.
The argument for Raphinha
There is, however, an argument that Raphinha contributes more overall to his team, notably on the defensive side of the game. These figures, though, are skewed by Bayern Munich's rampant dominance in the Bundesliga, which means Gnabry has substantially less defensive work to do.
Furthermore, the styles of the two players are subtly different. Gnabry prefers to play as an inside forward whereas Raphinha is more of a classic winger. Which suits Arsenal better next season likely depends on who they sign up front, with Gabriel Jesus of Manchester City the frontrunner at present.
There is apparently no concrete interest from Arsenal in Gnabry at present, but with Bayern apparently ready to sell, that is a stance that should be shifted.