What Liverpool, Chelsea & Man Utd must do to end Man City dynasty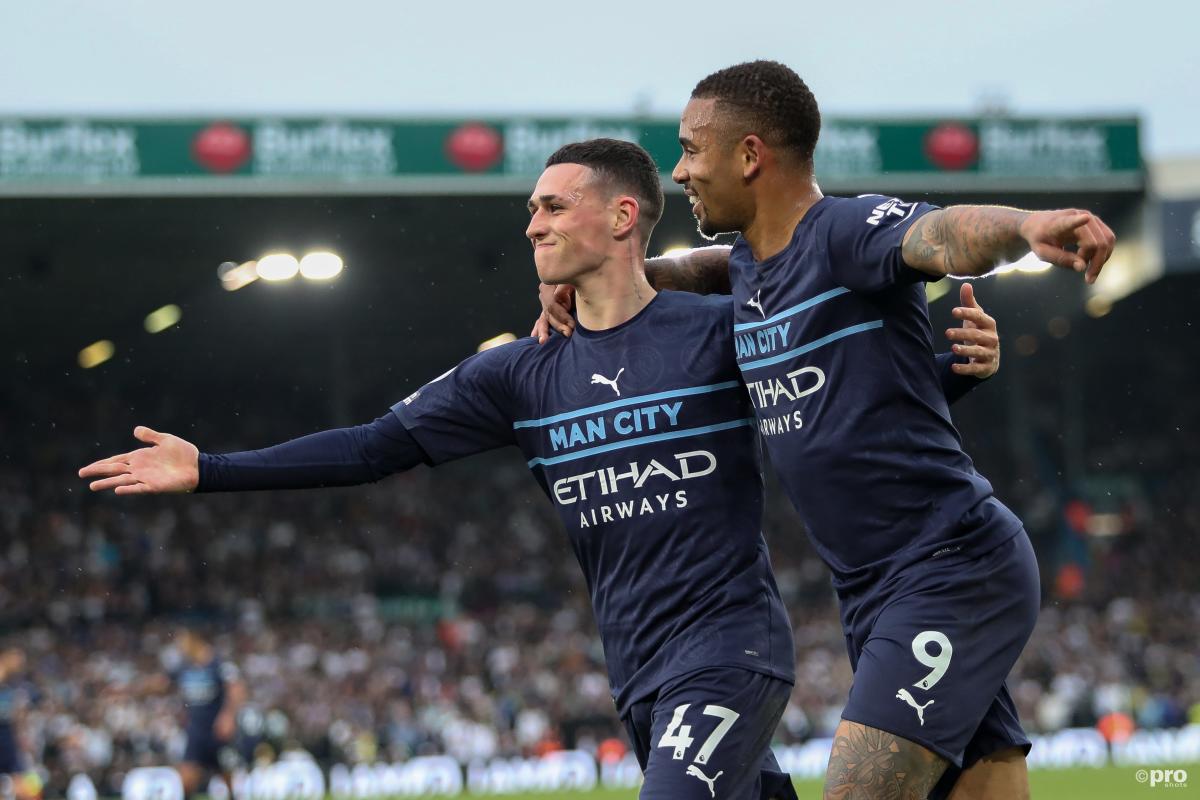 Manchester City are Premier League champions for the sixth time and for the fourth occasion in the last five years.
The crown was secured in dramatic circumstances on the final day of the season. They unexpectedly fell 2-0 down at home to Aston Villa and for a long period were casting nervous glances at Anfield, where Liverpool would have gone top if they could overcome Wolves.
City, however, rallied from their adverse position to win 3-2 thanks to a salvo of goals from Ilkay Gundogan, who got two, and Rodri. Liverpool also pulled through late on to win 3-1, but their victory was rendered irrelevant.
Guardiola's remarkable trophy record
Pep Guardiola is yet to crack the Champions League conundrum at the Etihad Stadium, but in regards to domestic dominance it's clear who rules all in England.
He now has 11 trophies since joining the club after his spell winning all there is to win in Germany with Bayern Munich. Remarkably, he has won 11 league titles in just 14 years of professional management, including his fourth-tier triumph in his sole season at Barcelona B.
Man City have spent millions to achieve their recent dominance in the Premier League and in the League Cup, but Guardiola also deserves credit. Few of their big-money signings have failed, and he has played a major role in that.
Transforming Bernardo Silva from a tricky right winger into a combative central midfielder is one such example, as is the goal-production he's extracted from a previously goal-shy Raheem Sterling.
Their collapse against Real Madrid in the Champions League semi-final, and their exits to West Ham and Liverpool in the League Cup and FA Cup respectively have tainted what could have been a legendary season, but even with the disappointment of cup failures, Man City have claimed the biggest prize in English club football yet again.
Despite the brilliance of Liverpool, which has been reignited by the January arrival of Luis Diaz, Man City have remained the front-runners in the division since Chelsea's drop off in late November following the injury to Ben Chilwell. Although slight falters such as the defeat to Tottenham and draws to Southampton and Crystal Palace opened the door to Liverpool, they are still the class of the field, as evidenced by their league position.
In regards to money, Man City will keep on spending and as a result keep on improving, especially as their squad becomes even more in-tune with Guardiola's ways.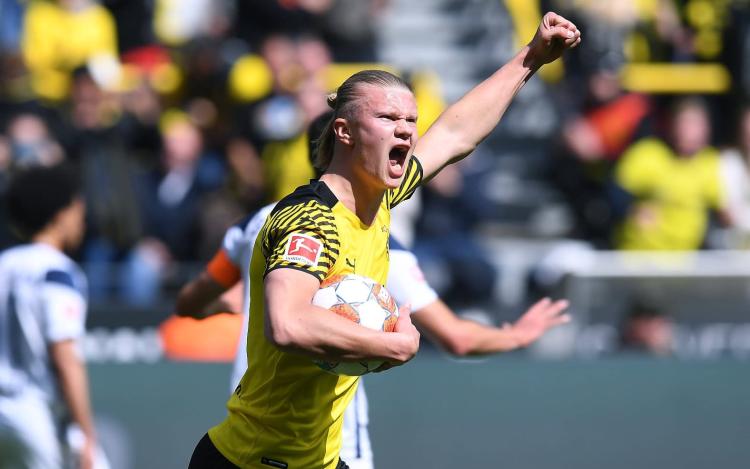 The worrying thing for the rest of the Premier League, and for elite clubs across Europe, is that City are only going to get better. The imminent arrival of Erling Haaland will finally provide Guardiola with a proven goal-scorer, which he hasn't had at his disposal since Sergio Aguero's penultimate season at the club.
Man City have created a dynasty in English football, and it will take a lot for anyone to topple them. Even the best Liverpool team in Premier League history has only been able to pick up one crown since Jurgen Klopp's arrival, which shows how difficult it's been to compete with the blue side of Manchester.
At the moment, there are two clear teams who have the talent, the coaching ability and the money to potentially compete with Man City:Liverpool and Chelsea. Manchester United may join that pair if Erik ten Hag is backed by the club but even this could take time.
Arsenal and Tottenham will both finish above Man Utd this campaign, but they don't yet possess the finances that could allow them to seriously challenge Man City over the next few years.
What Liverpool must do to end Man City's dynasty
This Liverpool team is the most consistent and the most talented in the club's Premier League history, yet that fact has only been good enough to win them one league title.
Klopp has been well backed in the transfer market and his genius coaching has developed the talent available to him by a considerable margin, but they haven't been able to get over the line in the Premier League this season.
The best thing they can do is carry on their progression. Luis Diaz has already made the team a far more dangerous outfit and in a full season he could cause considerable damage. Renewing the contracts of Mohamed Salah and Sadio Mane is also a must, while a new central midfielder should be high on the priority list.
Liverpool may even have better depth than Man City at this moment, but midfield can certainly be upgraded. James Milner, Jordan Henderson and Thiago Alcantara may all seem ageless, but they will begin to suffer as their legs begin to go, and fresh blood is needed.
Aurelien Tchouameni would be excellent, while raiding Newcastle for their new star Bruno Guimaraes would be the kind of inventive and ambitious transfer they need to overturn Man City.
But most importantly, they need to keep faith in their project because fine margins are all that have prevented them from winning more league titles.
What Chelsea must do to end Man City's dynasty
Chelsea have a little way to go. Romelu Lukaku's club-record move hasn't worked out, but if they want to rival Man City then the Belgian will be crucial.
On his day he matches Haaland's ability, and if Thomas Tuchel can unlock his Inter Milan form then Chelsea will be far more dangerous next season. Supplying him with chances is an area that needs to improve as well.
Keeping Reece James and Ben Chilwell fit is also a must. The pair have been electric when they've been on the pitch this season and Chelsea even topped the table when they were both fit in November.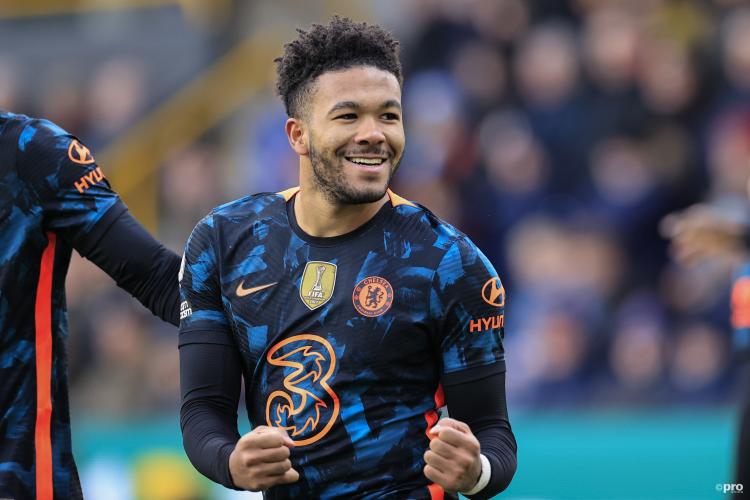 Signing Jules Kounde would go someway to replacing Antonio Rudiger's exit, while Levi Colwill should be given time to adapt to the first-team after an impressive loan spell at Huddersfield.
Like Liverpool, Tchouameni would be a blockbuster signing and anyone in his ilk is needed to beef up a fairly meek midfield at current. Chelsea built their early reputation under Tuchel on defensive solidity, but that's disappeared since Christmas and needs to be rectified. The Blues didn't lose to Liverpool in 2021/22 and have shown themselves to turn up in big games, but they need to fix their form at Stamford Bridge against weaker teams.
Although they finished third in the Premier League, their home form has been lamentable. That needs to change, as does their mindset. With 10 lost finals in their last 15 attempts, Chelsea have lost their former bullish approach, which was a staple of the time Didier Drogba, Frank Lampard and John Terry spent at the club. A winning mentality and streak of lifting trophies needs to return.
What Man Utd must do to end Man City's dynasty
This will need to be a long-term project. Erik ten Hag firstly needs investment and secondly need time. Transforming Man Utd back into title contenders won't be an overnight process, but Ten Hag is the man to do it.
He's shown his prowess at Ajax, and while he is an extremely talented tactician, he won't be able to work wonders from the off.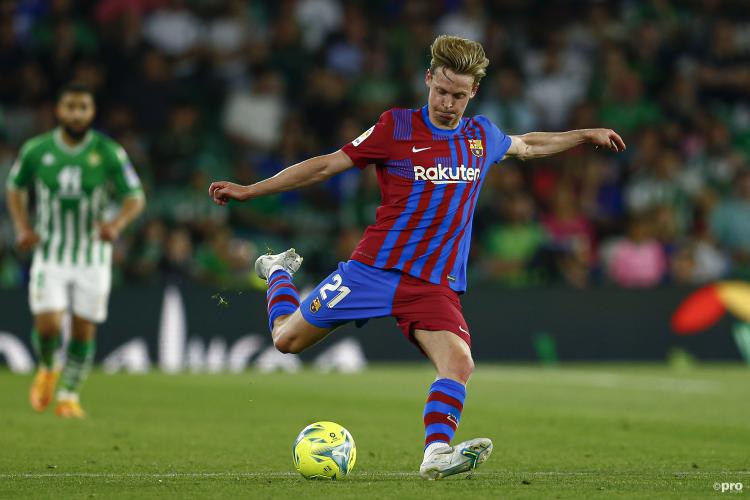 Frenkie de Jong would be a smart addition, but another defensive midfielder, someone in the mould of Yves Bissouma, is needed. The entire backline and goalkeeper will need to be replaced, while Cristiano Ronaldo won't be the long-term option.
David de Gea isn't the ball-playing 'keeper that Ederson or Alisson are, and that stunts Man Utd's ability to assert their dominance on opponents. His inability to command his penalty area and collect crosses is also a serious issue.
Man Utd have the money to eventually challenge their city rivals again, but it will take several years, a far better transfer policy and one prolonged manager to achieve this.
Guardiola and Klopp have both been at their respective clubs for several years now, and it's no surprise this has worked out. Signings can be tailored to one manager's philosophy, which hasn't been seen at Man Utd. Joined-up thinking is needed and a change of mindset as well. The club feel as thought they deserve to be amongst Europe's elite, but they haven't acted like it in the boardroom with transfer decisions or on the pitch.
Ten Hag is the ideal man to lead them forward, but he needs to be backed.