Ronaldo makes it clear he's leaving if Man Utd remain a banter club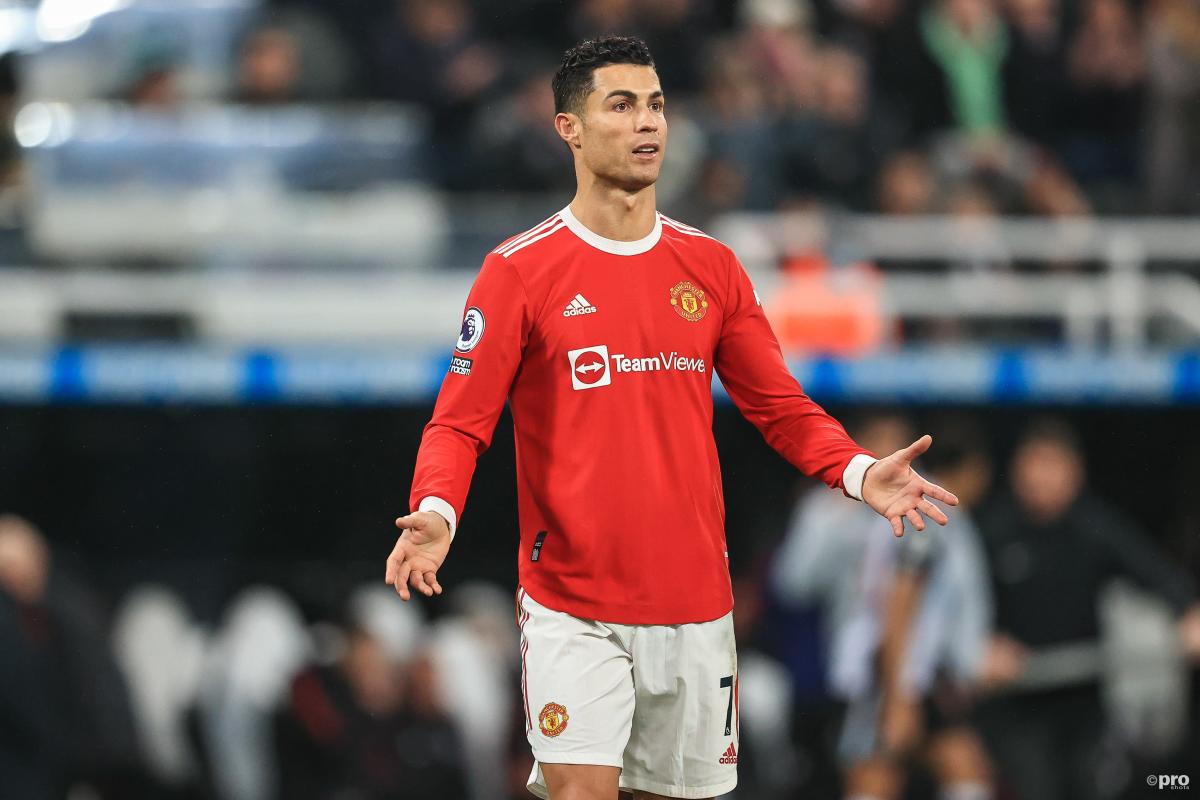 Cristiano Ronaldo appears to have fired a warning to Manchester United that either the club improves or he departs.
Ronaldo returned to Old Trafford in August after kickstarting his career at the elite level with the Red Devils from 2003-2009.
The Man Utd he has rejoined, however, is very different from the dominant force of Sir Alex Ferguson that he departed. They are presently seventh in the Premier League standings and are fighting to even finish in the Champions League spots.
This is not a one off, though. Since Ferguson retired in 2013, United have won only one FA Cup and one League Cup, while their best Premier League finishes have been as runners-up.
Ronaldo's Man Utd warning
Ronaldo, meanwhile, has said that he believes that for Man Utd, finishing anywhere outside the top three is unacceptable.
"Manchester United should win the league or be second or third. I don't see other positions for Manchester United to be honest, I don't see. In my eyes, I don't accept that our mentality is less than to be in the top three," he told Sky Sports.
"We are capable to change things now. I don't know the specific way I'm a player, not the coach, the president, I know the way but I'm not going to mention it here because I think it's not ethical from my part to say that.
I don't want to be here in a club to fight to be in sixth or seventh or fifth place, I'm here to try to win
- Cristiano Ronaldo
"What I can say and something I can say we are in control, we can do it better, all of us. Manchester belongs in important things, we have to change that.
"I don't want to be here in a club to fight to be in sixth or seventh or fifth place, I'm here to try to win, to compete. I think we can compete but we are not yet at our best level. Long way to improve and I believe if we change our mind, we can achieve big things."
Man Utd have a gulf to close if they are to reach the top three sides. Although they have a game in hand over Liverpool, who lie third, and two in hand in comparison to second-placed Chelsea, they are respectively 11 and 12 points behind those clubs.
Meanwhile, Ronaldo is reportedly unsettled at Old Trafford, displeased with the lack of clarity over the management of the club, which finds itself under the interim charge of Ralf Rangnick.
Since sacking Ole Gunnar Solskjaer, though, there has been little notable improvement in fortunes.
Paris Saint-Germain are said to be monitoring the situation while Barcelona have also been linked with an unlikely switch for the Real Madrid legend.
Ronaldo, then, has warned Man Utd what they must do if they want to keep him.