Earthquake at Chelsea as dropped Lukaku demands to quit NOW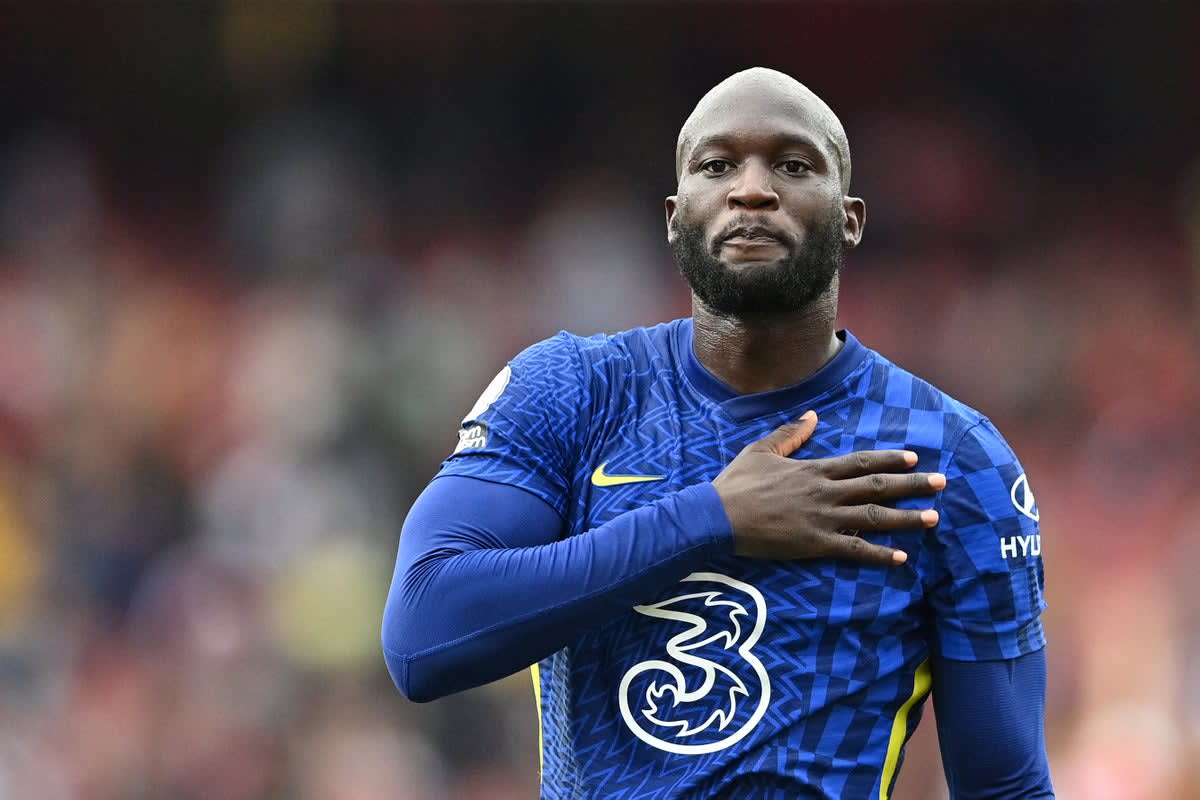 An earthquake has erupted at Chelsea as reports emerge that Romelu Lukaku wants to quit the club immediately and return to Inter.
Lukaku sent shockwaves through Stamford Bridge earlier this week when he gave an unauthorised interview with Sky Italia during which he declared that he was unhappy at Chelsea, criticised manager Thomas Tuchel and expressed regret for leaving Inter last summer.
The Belgian also declared that he hoped to return to Inter while he was still at the top level and that his former teammate Lautaro Martinez would not join Chelsea as he would be rejoining the Argentine at San Siro.
WHO ARE THE MOST VALUABLE PLAYERS IN THE WORLD?
This sparked fury at Chelsea with manager Thomas Tuchel admitting in his pre-match press conference that the interview was "not helpful".
It has now been unanimously reported in the English media that Lukaku has been punished for his outburst by being dropped for Chelsea's big Premier League match against Liverpool on Sunday afternoon.
This has led to serious doubts over whether Lukaku has a future as a Chelsea player and another damaging report on Sunday morning alleges that the 28-year-old wants to quit west London immediately this month.
Lukaku wants to leave Chelsea now
The brother of Matteo Barzaghi, who was the Sky Sport Italia reporter who interviewed Lukaku, claims that Lukaku is unhappy living in London and wants to return to Inter immediately during the January transfer window.
Marco Barzaghi revealed in a special video: "Lukaku only wants to return to Inter. He is already tired of London and tired of living in England.
"Romelu told my brother off the record that he wants to return to Inter now [in January]."
It remains to be seen whether Inter could financially fund such a deal given their own economic problems but what is not in doubt is that Lukaku's future at Chelsea is very much in the balance.
Tuchel, although publicly he was relatively calm when addressing Lukaku's comments, is understood to be seething privately.
It is said that how Lukaku reacts to being dropped could be crucial in determining whether he has a future at the club. A public apology will be required at the very least in order to try and heal the wounds he has caused to management and fans particularly.