Do Arsenal have a serious shot at signing Raheem Sterling?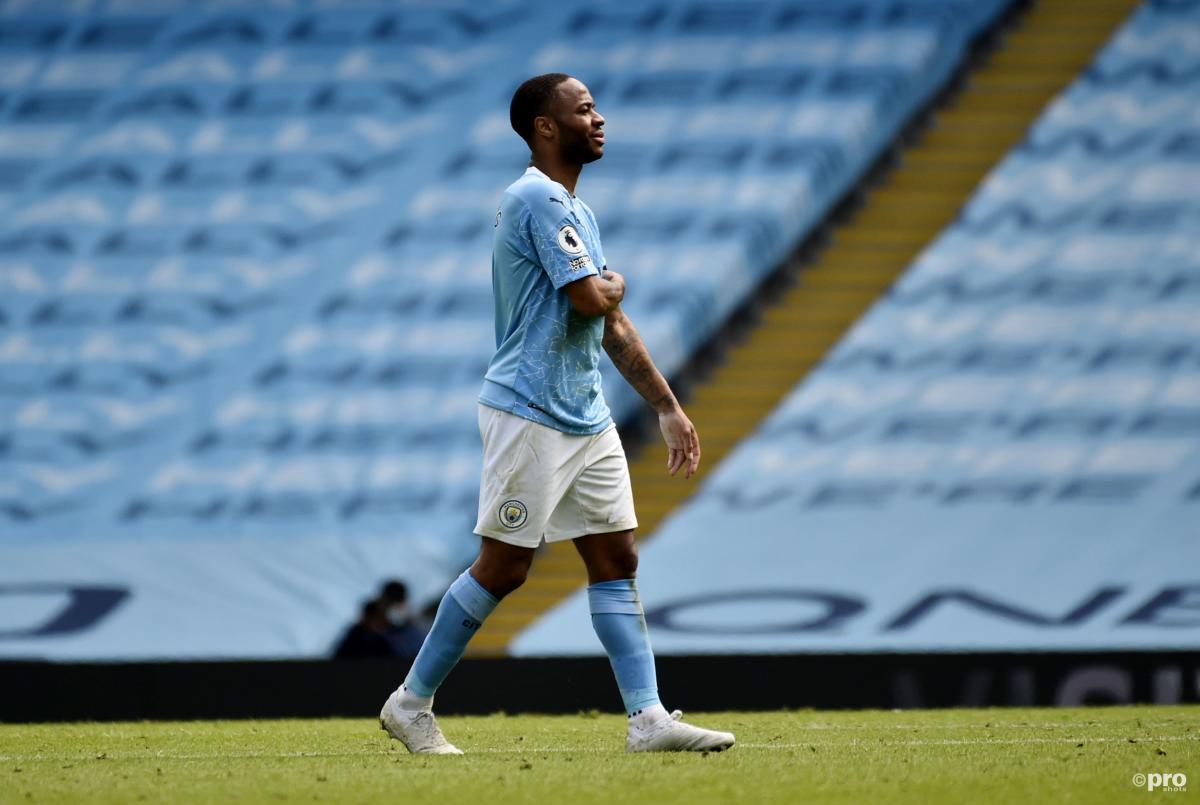 Arsenal spent more money on transfers in the 2021 summer window than any other club and they could be ready to splash some more cash, this time to bring Raheem Sterling to the Emirates from Manchester City. The England international is no longer a guaranteed starter for Pep Guardiola and could look for a move elsewhere to earn more playing time.
WHO ARE THE MOST VALUABLE PLAYERS IN THE WORLD?
According to The Daily Star, talks over a new contract for Sterling are stalling and Arsenal are a potential landing spot if he decides to depart now. The 26-year-old's current contract only runs to 2023, meaning that the Gunners could potentially secure a bargain price if Manchester City decide to cash in next summer, rather than risk losing their player for free the following year.
Talks regarding Raheem Sterling's new contract are moving 'slowly', amid Sterling's financial demands and recent performances, says @dailystar in an 'exclusive'. 🚨🔷 pic.twitter.com/rbWCkfXeXU

— City Chief (@City_Chief) October 2, 2021
Mikel Arteta is a big Sterling fan
Having worked with Sterling in his previous role as assistant coach at Manchester City, Mikel Arteta is said to be a big fan of the Englishman.
Pep Guardiola has even admitted in the past that it was Arteta who put in significant hours to help the forward improve his finishing. "Mikel was working with him many, many days after training sessions for the last action and the control in the last moment," Guardiola once explained.
Now, Arteta is looking to boost his own attack. Even if the London-based side's results have improved a little following their disappointing start, they still have just five Premier League goals scored, which is the third-worst goals for record in the division.
The lack of Champions League football
Arsenal can't offer European football of any kind right now and getting back into the Champions League for next year will be a tough ask too.
However, Sterling isn't guaranteed much European action even at Manchester City. He started in the last match against PSG, but only came off the bench in the previous encounter against RB Leipzig. Last season, even though he started the final, Sterling played just 99 minutes across the rest of the knockout rounds.
Arsenal could at least offer Sterling the chance to play regularly in the Premier League and to try to lead the Gunners back to the continent's top table.
A London homecoming
Sterling is from London, so some Arsenal fans might hope a return to the capital would seem tempting to the player. But, actually, it might be a factor that puts him off.
"Nah, can't be in London," he said in a 2017 interview with the Daily Mail when asked about the possibility of playing for a London club. "I can't be near my friends. They got to stay down there."
I can't be in London.
- Raheem Sterling in 2017
Ultimately, Sterling may decide that regular playing time and a bumper contract with a new club is what he really wants and that Arsenal are the best place to secure this. If so, this transfer could actually come to fruition for the right price.