How much is Dortmund ace Jude Bellingham worth?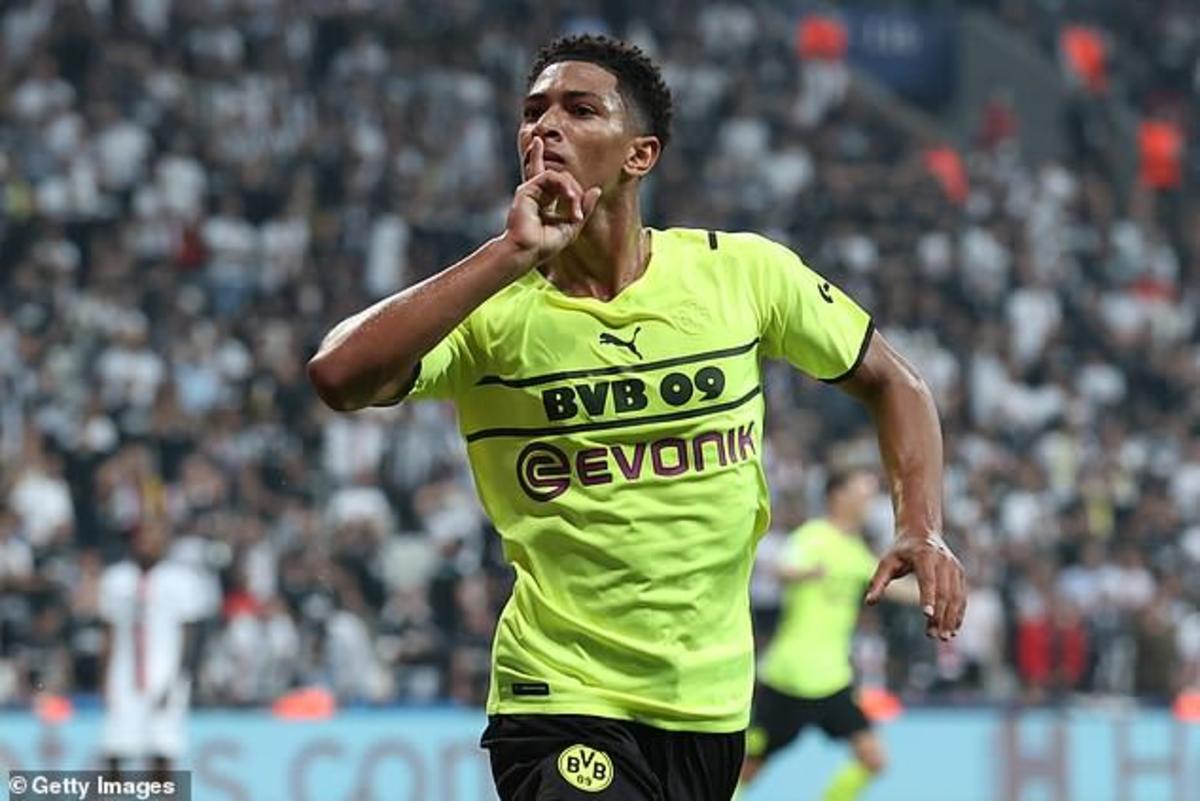 Jude Bellingham's sparkling performances with Borussia Dortmund and England have brought him firmly to the attention of many top Premier League clubs.
Manchester City, Chelsea and Liverpool are all reportedly interested in the young midfielder, while Manchester United's long-standing interest in signing another central player means that they will inevitably take note when the next transfer windows roll around.
REVEALED: The most valuable players in the world
At just 18, Bellingham is one of the most promising players in the world game and already has two goals and three assists to his name in just five matches in the Bundesliga and Champions League this season.
With a contract that runs until 2025, his future remains very much in Borussia Dortmund's hands. Indeed, Sport Bild reports that they will not consider selling him for anything less than €100 million.
But what is the correct market value for Bellingham?
What is Jude Bellingham's transfer value?
According to FootballTransfers' algorithm, Bellingham is worth €45.8m – some way below Dortmund's asking price.
That figure, though, comes with some caveats, most notably that it does not yet take into account the stellar form that Bellingham has shown this season. If he can maintain such a level over a significant period, that figure will rise rapidly and will make him one of the most valuable English players in the game.
Presently, Phil Foden is England's most valuable player, with the Man City star worth €107.6m according to our algorithm.
Bellingham is likely to find himself in that bracket soon.
The main factors that will affect Bellingham's price are his young age – and therefore remarkable potential – and his long contract length.
Dortmund are also in a stable financial position, which means that they can hold out longer to receive a bid they feel is suitable.
However, what this algorithm cannot take into account is how much a bidding war will drive up Bellingham's price. With so many big and financially powerful clubs chasing his signature, the England teenager could soon find himself as one of the most expensive players in history.
How is FootballTransfers' valuation calculated?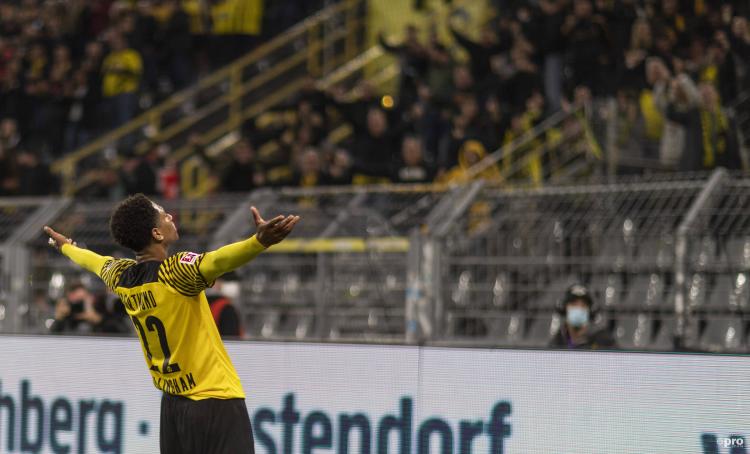 Jude Bellingham's FootballTransfers valuation has been calculated using an algorithm that is powered by a variety of factors that include both the player's on-field performance and those circumstances surrounding him away from the park, too.
Primarily, the transfer fee is calculated by the player's ability. He is given a rating that is generated by using a massive array of data points. Along with the player's age, this also helps to calculate the player's future potential, too.
Furthermore, external circumstances, such as age, contract length and financial strength of the selling club are taken into account.
Should Bellingham move to the likes of Man Utd, Chelsea, Man City or Liverpool on a long-term deal, his value will leap up again.