Franck Kessie: Six possible destinations for the Milan star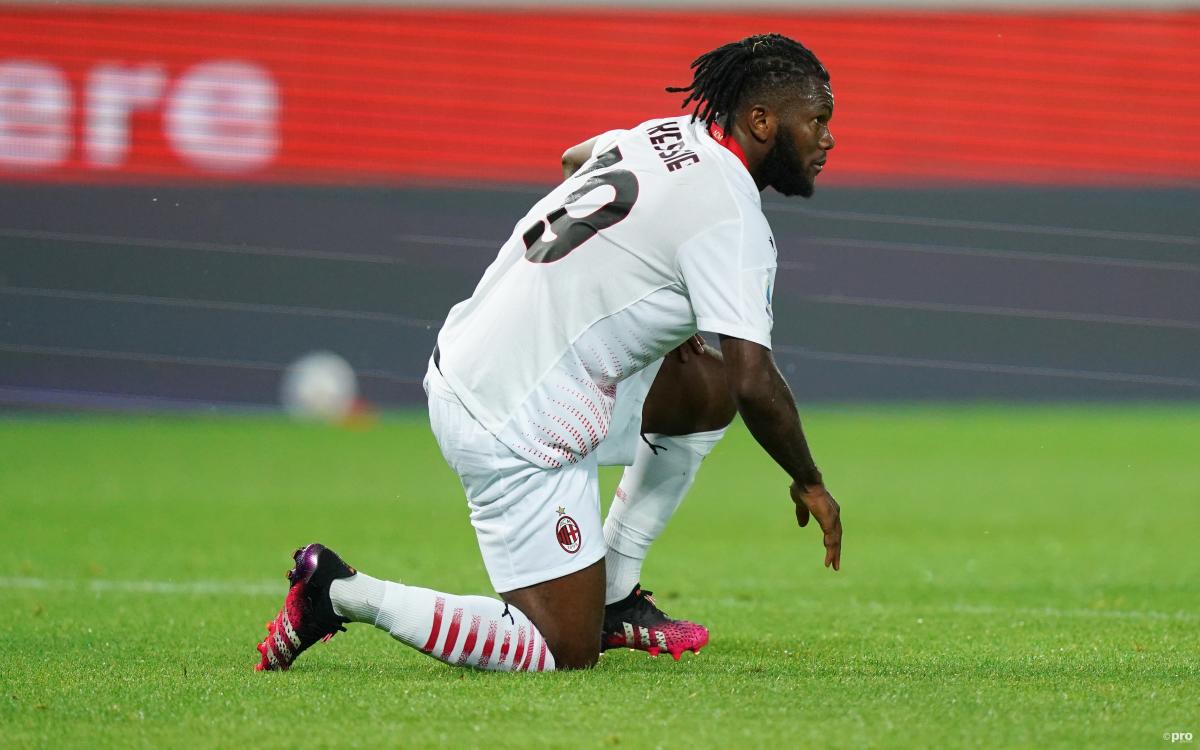 Franck Kessie of Milan is a player who has long caught the eye thanks to his proficiency at scoring from midfield.
The 24-year-old Kessie first broke through at Atalanta before moving to Milan, where he has played close to 150 Serie A matches for the San Siro side.
Where he will play next season is unsure, however. With a contract that expires in the summer of 2022 and no sign of a fresh deal being put in place, he is unlikely to grace the Rossoneri for too much longer.
While there are reports that he is interested particularly in a move to the Premier League, there are clubs from all over Europe vying for the right to sign one of the most exciting midfielders in the game - and at just 24 years old, his best could still be to come.
Liverpool
Liverpool chose not to strengthen the midfield element of their squad this summer but were previously linked with a move for Kessie.
"I'm proud to have chosen Milan and it's not my intention to leave," Kessie told Gazzetta dello Sport when asked about the interest of the Anfield club. "Indeed, I want to stay forever."
Nevertheless, if he were to receive a concrete proposition from Liverpool, he would surely have to consider his options.
Tottenham
Calciomercato reports that there is no club as serious about signing Kessie at present as Spurs, though the ability of the London club to nail down such a player may well hinge on how they fare between now and Christmas.
Kessie is a player who will be playing Champions League football wherever he is next season, and for Tottenham that means breaking into a top-four race that appears destined to be dominated by Manchester United, Manchester City, Liverpool and Chelsea.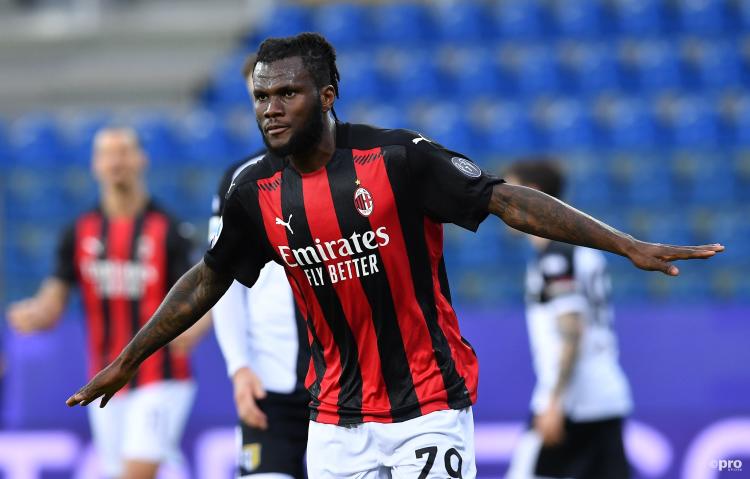 PSG
PSG are known to be in the market for midfielders, with their efforts this summer stifled by their inability to offload any of their present mediocre bunch. As such, Eduardo Camavinga slipped away to Real Madrid.
Paul Pogba is another option for PSG, but if the World Cup winner remains at Manchester United, Kessie would come into sharp focus. He is a player they have been linked with before, and as a francophone he would surely settle quicker in the French capital than the Premier League.
Having worked the free agent market expertly in the 2021, pinning down Kessie early would be a fine start to next summer's work. There is even a suggestion by Foot Mercato they could launch a January move.
Man Utd
Another club with a long-standing interest in a central midfielder, he represents to Manchester United a potentially cheaper option than West Ham's Declan Rice, whose hefty price tag has been off putting.
Kessie, though, is a player who occupies a similar role to that of Pogba, so any move to Old Trafford may be contingent on the former Juventus player departing.
Barcelona
Barcelona's financial situation means that in the coming years they will have to do their best to pick off the best available free agents, and that means they cannot afford to ignore a talent like Kessie.
With Sergio Busquets in decline, the Milan man could offer some valuable physicality and power in the midfield. He is perhaps not a traditional Barca player, but the arrival of Luuk de Jong has proven that the Catalans are willing to be pragmatic in this time of crisis.
Chelsea
The outsiders of the bunch given that they have been linked to numerous other central midfielders and not yet Kessie. However, he offers a similar profile to other players that Chelsea have been linked with.
Rice may ultimately prove more appealing given that Chelsea are a club with an eye for a spectacular move.