Real Madrid put Hazard up for sale… but who would want him!?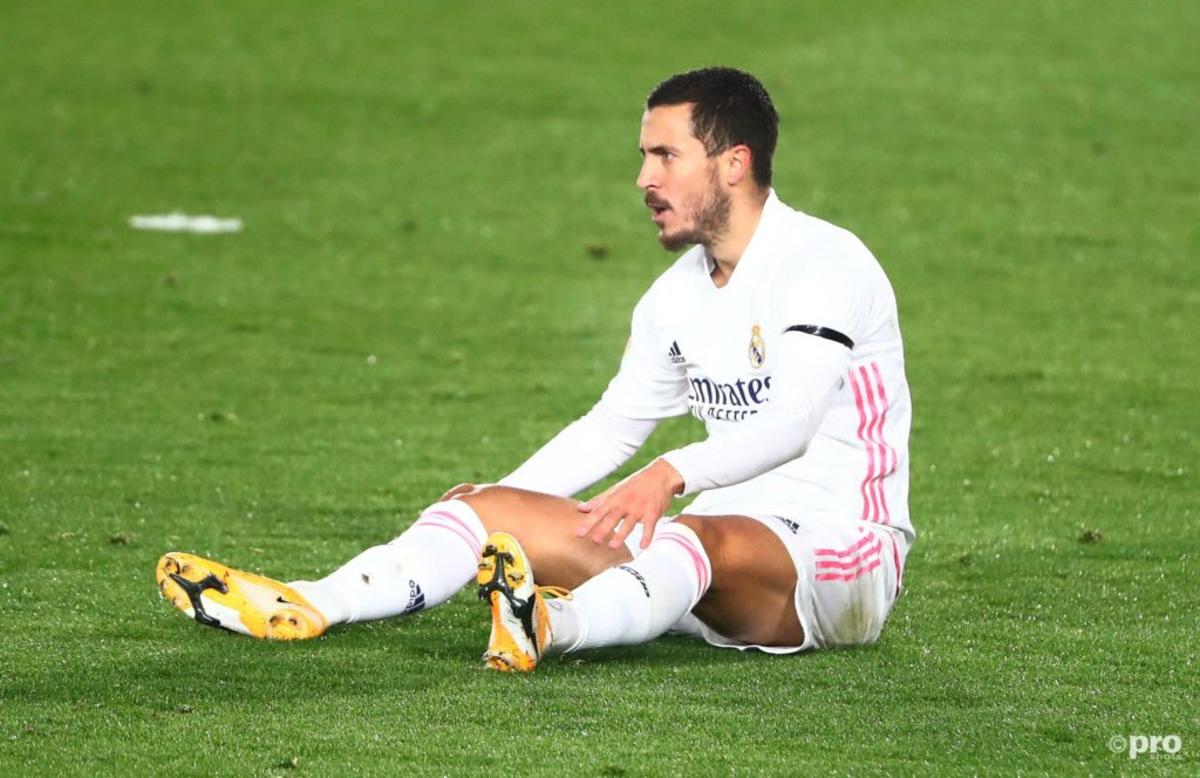 Eden Hazard could be collateral damage if Kylian Mbappe completes his move to Real Madrid.
Los Blancos are eager to sign the Paris Saint-Germain star immediately and are seeking to make room in their squad for the World Cup winner.
Previously, they had put up for sale Gareth Bale, Luka Jovic and Mariano Diaz but have not had any bites.
Goal reports that in response to this Hazard, Marco Asensio and Rodrygo have now been made available.
Hazard transfer links
Hazard represents one of the greatest transfer flops of Real Madrid's history. He was signed for €100 million just a year before the end of his contract and has spent the majority of his time in the Spanish capital out injured with ankle concerns.
Indeed, so poor has Hazard been, it is difficult to imagine who might want to sign him at this late stage of the transfer window.
Chelsea were previously linked with a move for their former player, although such reports appear fanciful. The Blues have been shrewd operators in the transfer market, and are unlikely to be willing to spend big on a player who has so much uncertainty over his fitness.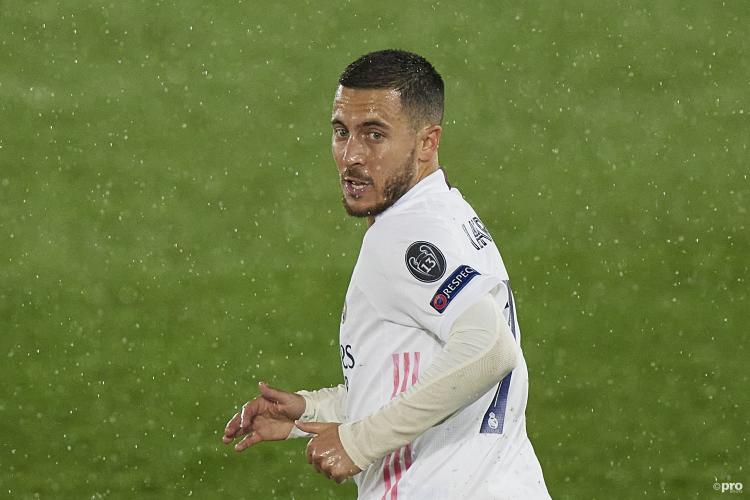 Juventus, meanwhile, are actively interested in him, according to Marca. Hazard would be their replacement for Cristiano Ronaldo, who has headed to Manchester United. Surely, though, they are better signing a centre forward? And having offloaded Ronaldo's massive wage, surely they would not take on another big earner, especially one who has been so often seen in the stands over the last two years.
The other elite clubs either have no use for a winger or cannot hope to match his Real Madrid wages.
Hazard may have been put up for sale by Real Madrid, then, but they surely do not expect him to provide a solution to their problem in this instance.