How did Conte help Lukaku improve at Inter?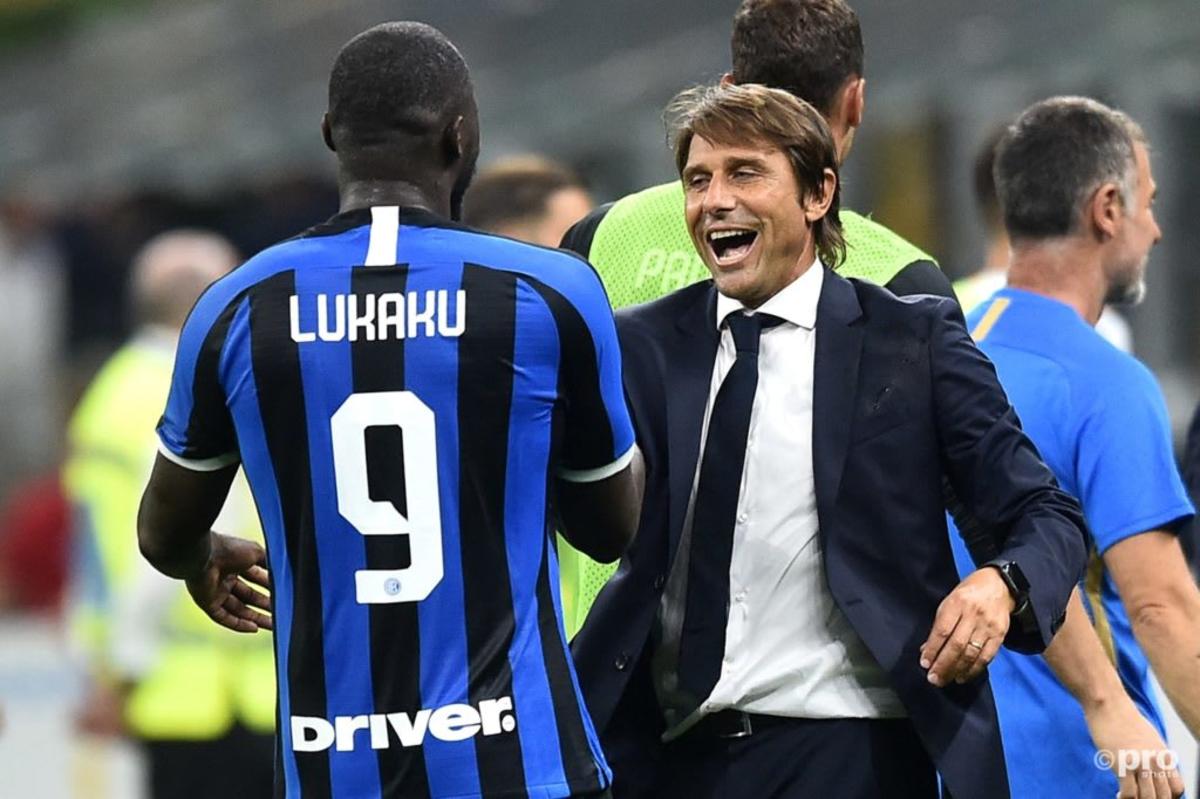 New Chelsea star Romelu Lukaku says Antonio Conte helped him embrace the pressure of being an elite centre-forward during their time at Inter together.
Last season was a successful one for the Nerazzurri as they ended Juventus' decade-long dominance over Italian football by winning the Scudetto under Conte.
However, Conte would leave in the summer after being informed that Inter would have to balance the books by selling a few prized assets.
Lukaku, it turned out, would be one of these assets, as he recently completed a massive £96 million return to Chelsea, having left Stamford Bridge in 2014 for Everton.
After signing for Chelsea from Anderlecht at a young age Lukaku would move out on loan to West Brom and then Everton before joining the Toffees permanently.
He would star for Everton before earning a £75 million transfer to Manchester United.
While he was by no means a flop at Old Trafford, he eventually fell out of favour and joined Inter in 2019, saying afterwards he felt he was made a scapegoat by some at the Red Devils for their failings on the pitch.
At Inter he has enjoyed the best form of his career, scoring 47 league goals in just 65 starts across his two campaigns in Italy.
Lukaku believes he perhaps put too much pressure on his shoulders previously, and has credited Conte with helping him to battle his self-doubt.
"There were questions. I knew I had the ability, but why not? It was always just not," he said in an interview with Sky Sports.
"When I think about my performances with Everton, missed penalties, or United games or whatever. Or when I was here [at Chelsea] and I'd get an opportunity and it wouldn't go well - it was always just not. Maybe it was because I put too much [pressure].
"When I went to Italy, it's where, under the guidance of Antonio Conte, I learnt what it took to go and break that barrier. When we did win [the Serie A title] last year, you could se the emotions in my face.
Coming into my prime years, I know myself and I know what it takes
-
"For me, it was ten years of hard work, with a lot of ups and downs, but in the end, it was good. Coming into my prime years, I know myself and I know what it takes. I know how to be a leader and what it takes to help my team."
What has Lukaku improved on tactically?
As well as naturally finding the back of the net on a more regular basis, the Belgian also had the most productive season of his career in terms of assists in 2020/21 as he set up 11 goals for team-mates in Serie A.
He was very much the focal point of the attack, and played often with his back to goal to introduce team-mates like Lautaro Martinez into the game.
Lukaku says he views football in a completely different way, and has even been studying his new Chelsea team-mates to see how he can best help them on the pitch.
🗣️ "Now coming into my prime years, I know myself, I know what it takes."

Romelu Lukaku says working under Antonio Conte at Inter Milan helped him overcome self-doubt and he sees himself as a leader on his return to Chelsea.pic.twitter.com/Aa2EtnTg9o

— Sky Sports Premier League (@SkySportsPL) August 20, 2021
"Technically, I have improved because before, back to goal was not really my thing," he added.
"I didn't like it, I didn't enjoy it. I'm more of a guy that likes to run in behind, find tight spaces and take players on.
"But as soon as I started getting better with my back-to-goal play, it was better for me because I could score more goals but I could also create more for my team-mates, so my assists went up and I became a more complete player.
"Tactically, I see the game totally different. I'm really interested in the movements some players make. So for the last week, I've been watching the last seven or eight games of the team and try to know what the movements and what the coach is trying to expect from us in every game, so when I come in, I can just move."
Lukaku is expected to make his second debut for Chelsea in this weekend's upcoming Premier League clash against Arsenal.