Revealed: Man Utd's €48m Varane signing is an absolute bargain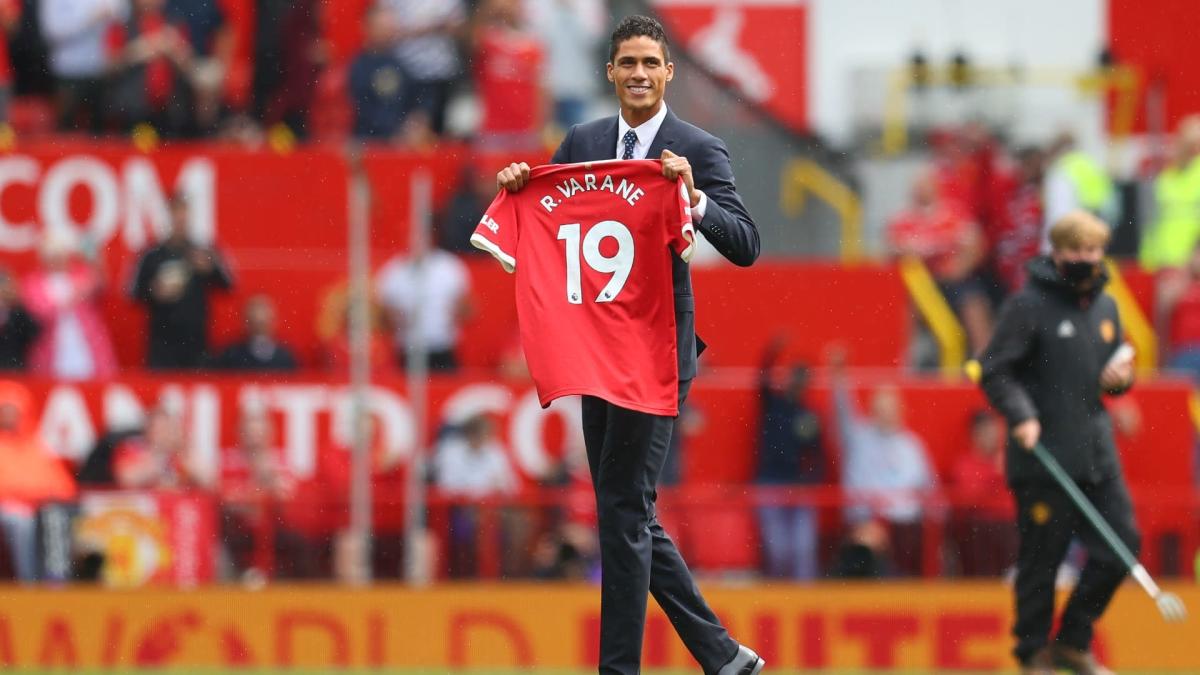 Raphael Varane became Manchester United's second major signing of the summer transfer window as the completion of his transfer from Real Madrid was announced before the Red Devils thumped Leeds 5-1 at home.
It was a celebratory atmosphere around Old Trafford throughout, and the arrival of Varane prior to kick off helped to set the tone.
REVEALED: The most valuable players in the world game
For many, the addition of a world-class centre-back might be all that stands between Man Utd and a first Premier League title since the end of the Sir Alex Ferguson era.
Indeed, he arrives with a significant weight of expectation on his shoulders, having already played a key role as Real Madrid won four Champions League titles and France won the 2018 World Cup in Russia. He possesses the CV of a star and he will be expected to perform to that level.
His price tag, meanwhile, is a large one. He moves for €48 million (£41m), albeit only €40m of that is up front. The rest is tied to bonuses.
Nevertheless, it is Manchester United who will get the better of this deal once it goes through.
Why Varane is great value
Man Utd will pay Real Madrid €40m (£34m) upfront, with a potential €8m (£7m) to follow in bonuses, giving them even more favourable terms in the deal.
Just how good a bargain this is for the Red Devils is underlined by FootballTransfers' algorithm, which calculates that Varane's worth is €66.5 million.
This puts him at the ninth most valuable defender in the world game and the fifth most valuable centre-back.
However, his valuation is low because of his contract situation. If he were tied to a long-term deal, he would be seen as being worth considerably more.
This means that when he signs his Manchester United contract, he is likely to see his value jump towards the top centre-backs in the world, Paris Saint-Germain's Marquinhos, who is worth €95.5m, and Juventus' Matthijs de Ligt, who is worth €77.6m.
Man Utd have, therefore, done a second piece of excellent business given that Sancho was signed for considerably less than his worth.
How is FootballTransfers' valuation calculated?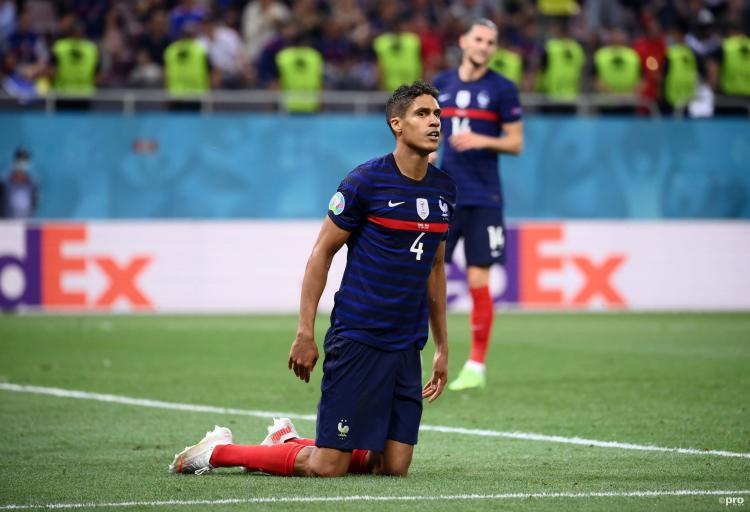 Raphael Varane's FootballTransfers valuation has been calculated using an algorithm that is powered by a variety of factors that include both the player's on-field performance and those circumstances surrounding him away from the park, too.
Primarily, the transfer fee is calculated by the player's ability. He is given a rating that is generated by using a massive array of data points. Along with the player's age, this also helps to calculate the player's future potential, too.
Furthermore, external circumstances are taken into account. In Varane's case, the most pertinent of these is that he had a contract with Real Madrid that expired in 2022. This drives his valuation down as he could otherwise have left next summer on a free transfer.
Once at Man Utd, Varane's valuation can be expected to rise as he will have the long-term security of being at one of the biggest clubs in the world.