Man Utd and Liverpool target Phillips hailed as one of the best midfielders in the world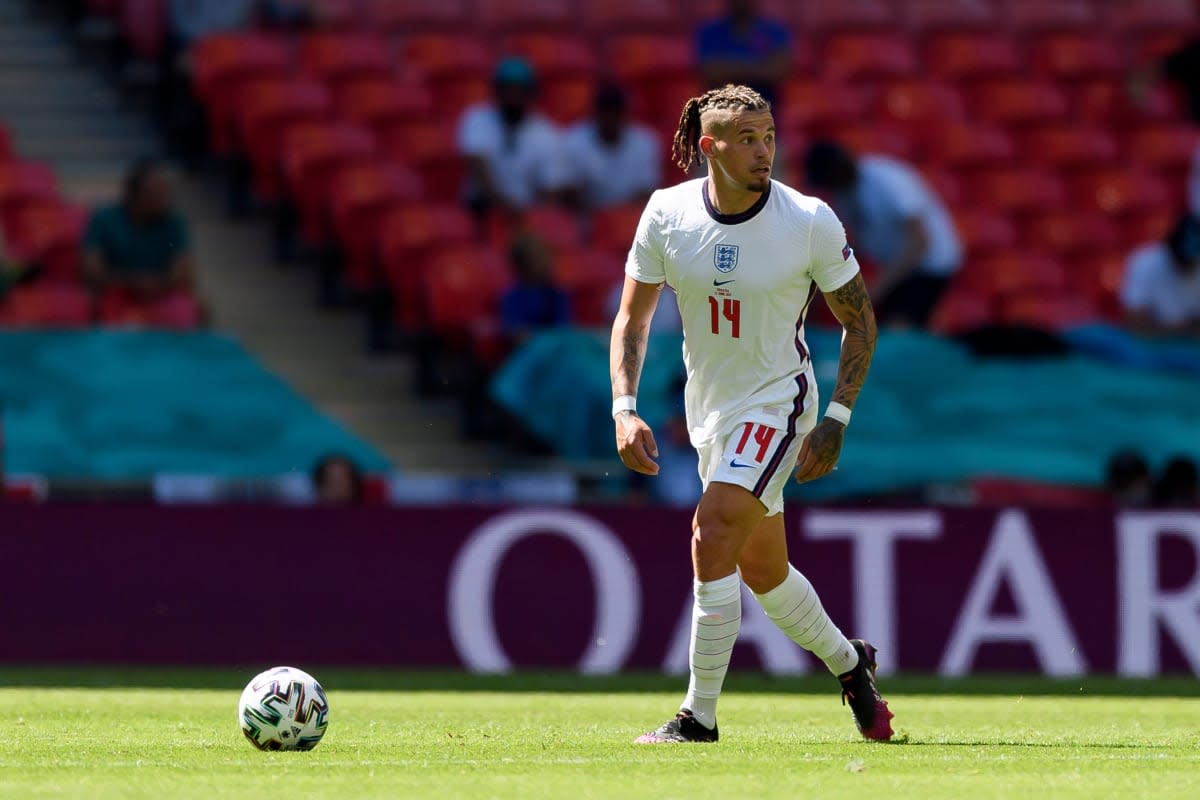 Leeds United midfielder Kalvin Phillips has been hailed as "one of the best" in the world by team-mate Liam Cooper.
Phillips took to the Premier League like a duck to water in his debut campaign in the top flight in 2020/21 as Leeds as a whole impressed under Marcelo Bielsa.
His performances led to an England call up and by the time the European Championship came around, he was a starter for the Three Lions.
Alongside Declan Rice in the middle of the pitch, Phillips was one of England's best players of the tournament, with his combative style allowing for the ball to be won back quickly, while his distribution forward was incisive.
Even before the Euros rumours circulated that he could leave Leeds, with Manchester United, Tottenham and Liverpool mentioned as interested parties.
Though Phillips has never expressed a desire to leave, Cooper says any club lucky enough to have him will be getting a hell of a player.
"He announced himself in that first game against Croatia and I've told him that his life has changed forever now. He knows that though, he's not a stupid lad and lives his life the right way anyway," Cooper told Sky Sports.
"I've seen his journey from a young lad to where he is now and it's been a pleasure to see – and he belongs there.
"He works so hard here [at Leeds], all the boys and the people of Leeds think the world of him and he deserves everything that comes his way.
"I've seen how hard he works every single day, I see how much he takes on and turns it into his game. For me, he is one of the best midfielders in the world right now."
Will Phillips leave Leeds?
Unfortunately for any suitors out there, it doesn't look like Phillips will be going anywhere, judging by comments from his agent.
"Before Kalvin signed his last contract, we had good interest so we sat down and explored all the pros and cons," said the midfielder's agent Kevin Sharp in an interview with the i newspaper.
"His desire was never to leave, it was to be rewarded and stay and play for the team he supported as a kid.
"Within the contract he signed in September 2019, we included provisions within it for if Leeds reached the Premier League, so it's all set up for the top flight.
"We knew it was a bit of a gamble, but we knew Leeds would get there under [Marcelo] Bielsa and obviously they did.
"There may be clubs who are actually looking at Kalvin now because the more successful you are – playing for England in big tournaments – naturally breeds interest.
"But Kalvin is happy at Leeds and has no desire to move whatsoever. It's more a case of 'carry on what you're doing for club and country'."
Phillips is a lifelong Leeds Utd fan and seems keen on establishing his hometown club as a force in the Premier League before thinking of moving on to pastures new.