How Sancho and Varane will change Man Utd's style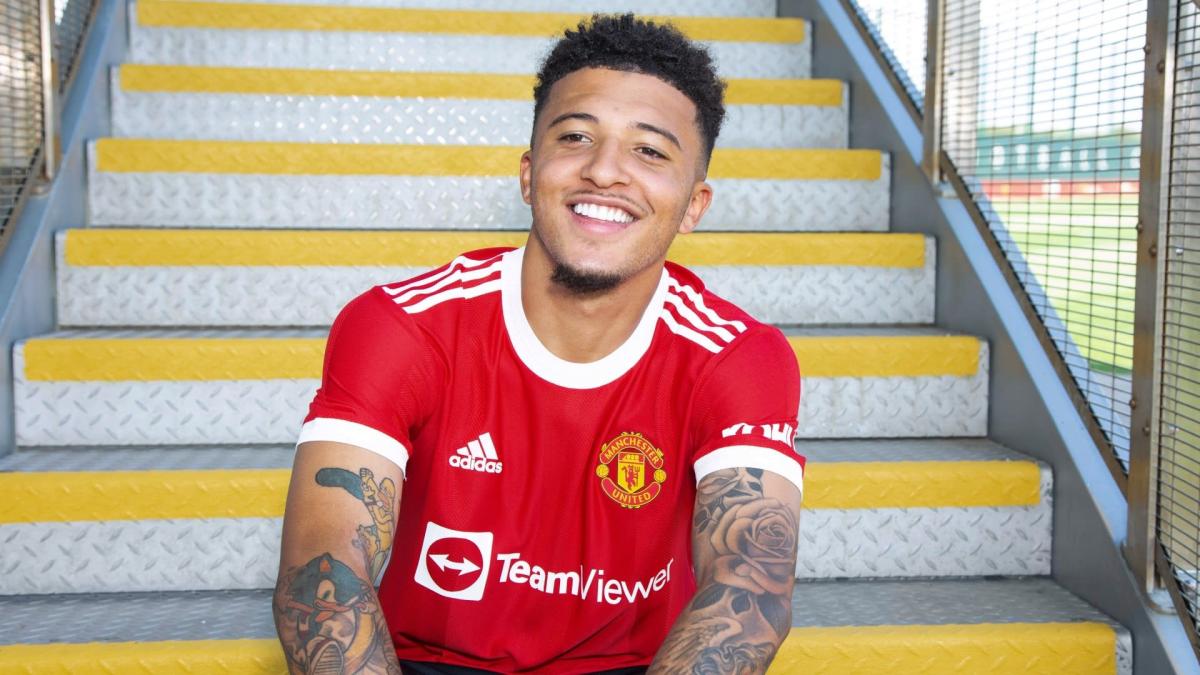 Manchester United's squad ahead of the upcoming Premier League campaign is looking formidable after the transfer of Jadon Sancho, with Raphael Varane set to sign soon.
Ole Gunnar Solskjaer prioritised the signing of Sancho this summer and a deal was eventually struck with Borussia Dortmund for a £73 million fee, while Varane will join from Real Madrid for around £41m.
Commenting on the two acquisitions, the Man Utd boss suggested the pair would allow the Red Devils to play in different ways, saying:
"The two we've got in will make a huge difference for us, this season and long-term, Rapha is in his prime, he's the same age as Harry [Maguire], a year older than Eric [Bailly] and a couple years older than Victor [Lindelof].
"With Jadon, it's exciting, as a manager you can't ask for more backing when you've got these two in as early as we have. We've scrambled before towards end of the window and we're in a good position."
"I'm very happy getting both our players in, the club shows ambition with one of the most exciting young forwards in world football and one of the most respected centre-backs in the world and one of the most winning CBs in the world
"We've got different ways of playing as well, I can see different ways of playing with Rapha, I can't wait to see him, hopefully we can get him in as soon as."
So, how will both players impact Man Utd's playing Style?
Jadon Sancho
For too long now Man Utd have been predictable in their starting line-up, particularly in the forward areas.
Bruno Fernandes starts nearly every match as a number 10, while more often than not Marcus Rashford started on the left cutting inside. Eventually, Mason Greenwood and Edinson Cavani became shoe-ins for centre-forward and right winger.
Sancho has the ability to play on both the left-hand side and the right-hand side, which means he will be able to cut inside from the left like Rashford.
However, he provides a right-footed option on the right flank.
As Greenwood is left-footed he naturally comes inside just like Rashford does on the opposite side.
But, with Sancho there, he is able to potentially beat a man and whip a cross into the box.
One team-mate who will undoubtedly benefit from this is Cavani, who proved last season he is still one of the best around at timing runs into the box to get on the end of deliveries - if the delivery is good enough.
Sancho has 38 assists in his last two seasons - his deliveries will be good enough.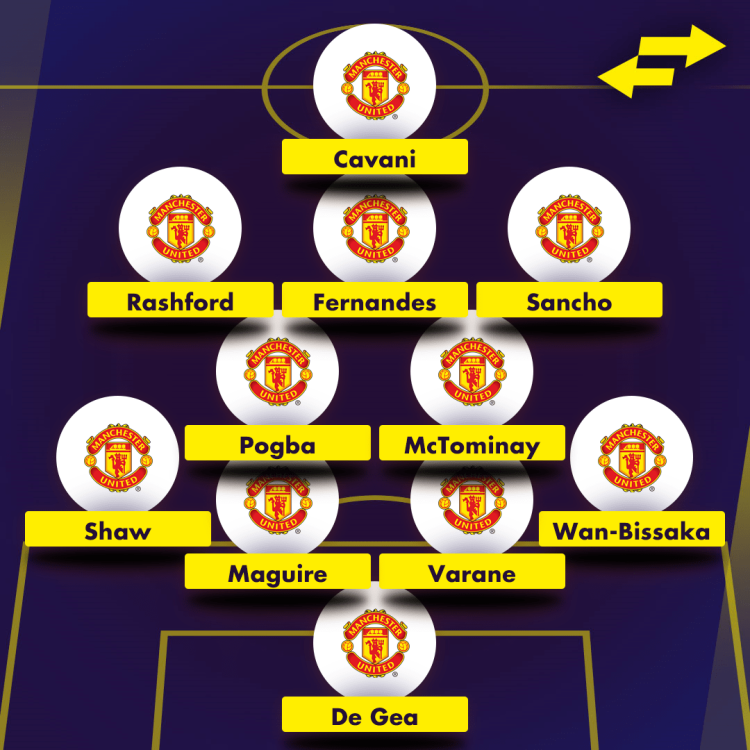 Raphael Varane
Solskjaer has been criticised in the past for being too pragmatic.
As he has never fully trusted Victor Lindelof or Eric Bailly to be a suitable partner for Harry Maguire, he has overly protected his defence by often utilising a two-man defensive midfield partnership.
This is usually Fred and Scott McTominay. Though decent players on their day, McTominay especially, they offer very little creativity in the middle of the pitch. This simply isn't good enough for the team Man Utd are aspiring to be.
Paul Pogba has routinely been a victim of this as he is not trusted in a two-man midfield and has been deployed even on the left and right wing over the past year.
With Varane and Maguire in behind, there is no logical need for two defensive midfielders every single game.
The presence of Varane will, crucially, allow Maguire to do what he does best, and that is aggressively move out of defence with the ball at his feet when in possession, or press opposition players when they have the ball.
Too often Maguire has stood off opponents, fearing balls in behind.
With the pace and quality of Varane beside him, he can play his natural game more and not worry about who is next to him.
We've got different ways of playing as well, I can see different ways of playing with Rapha Varane
-
Formation change?
According to the Telegraph, Solskjaer has informed his players of a desire to move to a 4-3-3 formation in order to move away from his pragmatic style into a more attacking system.
By implementing that formation, it would allow much more freedom for Pogba and maybe convince the Frenchman to stay at Old Trafford.
Fernandes is a natural 10, but there is no reason he can't play in a nomadic role in a midfield three, wandering into any position that he sees fit in order to impact the game.
The front three of Cavani, Rashford, and Sancho speaks for itself.